FROM THE SEPTEMBER ISSUE OF SITE SELECTION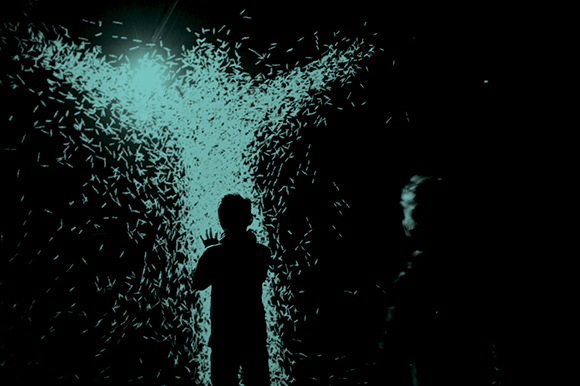 ALBUQUERQUE INTELLIGENCE REPORT
Hear from leaders of a growing BPO firm, a thriving coding school, an expanding airport, Albuquerque Economic Development, a new soccer team and Mayor Tim Keller, among others, in this update on a place where culture and business go together like red chiles on huevos rancheros.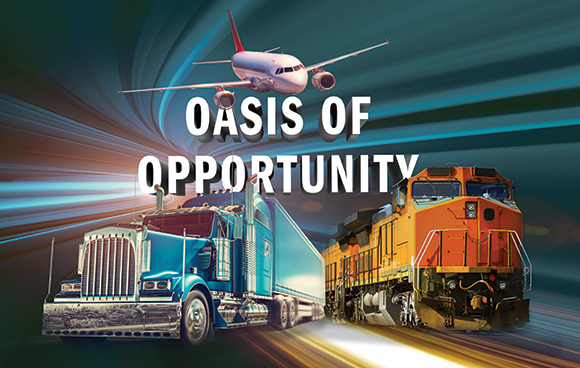 CENTRAL NEW MEXICO RAIL PARK INVESTMENT PROFILE
This growth nexus just south of ABQ speeds your project to market, so you can deploy multiple transport modes to speed your products to customers.
Manufacturing has been at the heart of Site Selection since our founding in 1954. So we're excited to welcome MFG DAY 2018, taking place tomorrow, October 5. Founded by the Fabricators & Manufacturers Association, International (FMA) in 2012, and now led by the National Association of Manufacturers (NAM), the day celebrates all the places and people making things, and also serves to spark interest from a new generation of makers who might be looking to land a high-paying gig instead of a high student-loan debt. There are 2,581 MFG Day events planned in 2018 — Northrop Grumman alone is hosting 170 of them at 31 company locations. Find one near you.
CONWAY ANALYTICS SNAPSHOT
From when it launched in 1989 to when it was rebranded as the Conway Projects Database in 2015, Conway Analytics' flagship database of corporate facility investments worldwide tracked 96,918 projects with a manufacturing component. Since the debut of our new name, we've qualified 17,314 such projects, for a grand total of 114,232. The graph shows leading industry sectors among these projects in recent years.
C.H. Robinson
Lead Signal: In May 2016, Conway delivered a Lead Signal indicating that Minnesota-based C.H. Robinson was seeking to aggressively grow its footprint in Europe and Asia. C.H. Robinson is one of the world's largest third-party logistics providers and provides a broad portfolio of logistics services, fresh produce sourcing and managed services to more than 120,000 customers with over 15,000 employees.
Project:In January 2018, C.H. Robinson announced a 15-year lease of a 70,000-sq.-ft. built-to-suit logistics center in Derby, United Kingdom. (Four months later, the company launched trans-Eurasian rail service linking nine origin terminals in China with eight destination cities in Europe.)
Lead Signal
Project
SITE SELECTION RECOMMENDS
The new (and awkwardly rebranded) "United States-Mexico-Canada Agreement" (USMCA) was reached in the final hour of the final day of the old one we called NAFTA. If you're seeking to understand what it means for you, we suggest you look at the analysis from law firm White & Case.
ROMANIA
Clariant AG has announced a commitment to build a new plant for the production of cellulosic ethanol in Podari, Romania. Clariant is investing over $116 million in the plant, which will employ 100 people and produce 50,000 tons of bio-ethanol annually. Clariant is a global leader in specialty chemicals with over 18,000 employees and 156 operations in 53 countries.
USA
IDEXX Laboratories has announced a $62-million expansion of its campus in Westbrook, Maine, just outside Portland. The expansion is expected to create 600 new jobs and add a new 135,000-sq.-ft. building, which will be complete in 2019. IDEXX, which specializes in pet healthcare and diagnostics for livestock and poultry, employs more than 8,000 people and has customers in more than 175 countries.
These are just a few of the Conway, Inc. team members who shared insights, connections, goodwill and a few laughs with hundreds of our friends, colleagues and clients at the International Economic Development Council's annual conference in our hometown of Atlanta this week. We'll see some of you again soon at the 2018 TrustBelt Forum, taking place November 5-7 in Detroit.