FROM SITE SELECTION MAGAZINE JANUARY 2019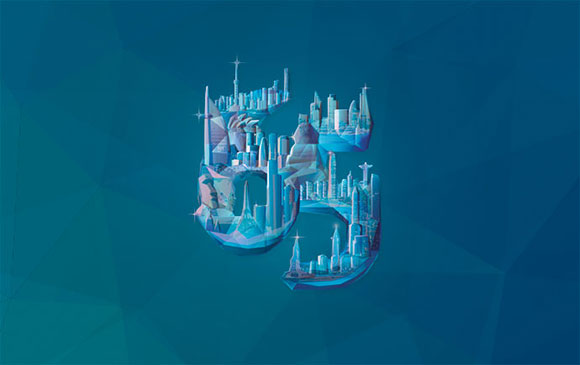 COVER STORY
Site Selection and Conway, Inc. mark our 65th anniversary by looking back at our best (and worst) covers, and reintroducing ourselves to you one face at a time.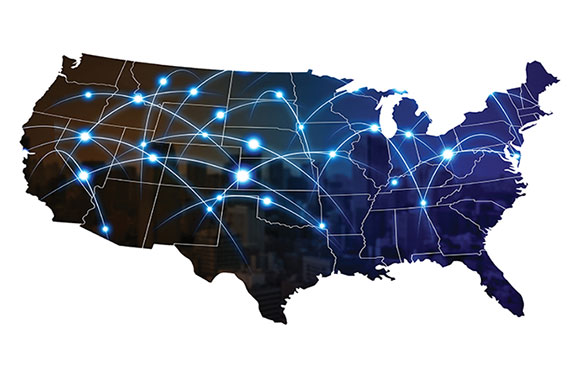 WORKFORCE DEVELOPMENT RANKINGS
A unique methodology identifies which U.S. states are leading the way, and Garner Economics' Principle Strategist–Workforce Development Debra Lyons looks at Industry 4.0 and the future of work.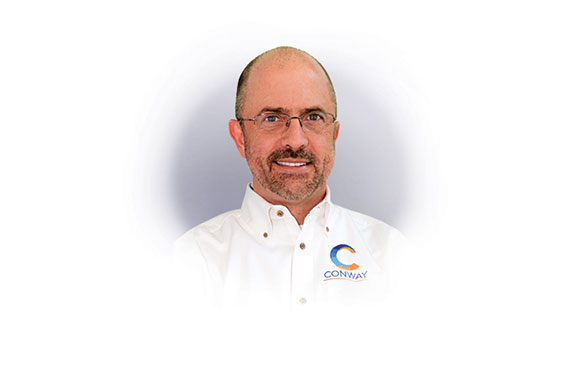 EDITOR'S VIEW
Among other observations, Editor in Chief Mark Arend notes the hype similarities between HQ2 and Y2K. (Watch for our full HQ2 analysis coming next week.)
CONWAY ANALYTICS SNAPSHOT
Among the most visited pieces of original analysis performed by Site Selection over the past couple of years was our September 2017 examination of rural workforce development, where we looked at county-level numbers of National Career Readiness Certificates earned in non-metro and micropolitan areas. Leading communities were found in the Carolinas, Kentucky, Wisconsin, Iowa and Oklahoma, among other regions. Watch for continuing coverage of rural America in 2019, including the Agribusiness industry report in our March 2019 issue.
Top States by Combined Rural and Micropolitan National Career Readiness Certificates (NCRCs)
| | | |
| --- | --- | --- |
| State | Score | Ranking |
| NC | 56,748 | 1 |
| SC | 27,199 | 2 |
| WI | 23,848 | 3 |
| MS | 23,304 | 4 |
| KY | 23,029 | 5 |
| MI | 22,991 | 6 |
| OK | 21,301 | 7 |
| OH | 18,186 | 8 |
| IA | 16,561 | 9 |
| AL | 15,357 | 10 |
Silfab Solar, Inc.
Lead Signal: In early 2018, Conway Analytics delivered a Lead Signal indicating that Mississauga, Ontario–based Silfab Solar had received a major supply contract from California-based PetersenDean Roofing & Solar to sell PV modules in the U.S.
Project: In September 2018, Silfab Solar announced that it will invest $40 million in Bellingham, Washington–based Itek Energy's PV module facility. The investment is being made to meet increased demand in the U.S. market for solar modules.
Lead Signal
Project
AUSTRALIA
Tna Australia recently opened a new manufacturing facility in Boronia, Australia, near Melbourne. The A$8-million facility will allow tna to triple production of its range of food packaging systems. Tna has been on an expansion track and has recently opened a food processing center in the Netherlands and expanded operations in Tokyo, Dubai, Moscow and Mexico. Headquartered in Sydney, Australia, tna employs more than 50 people in 30 offices around the world.
USA
Rhino Health announced plans to build a new $50-million manufacturing facility in Church Rock, New Mexico. The 124,000-sq.-ft. facility will create 350 new jobs and manufacture disposable rubber gloves for the medical, food and retail sectors. The project is supported by a grant from the Local Economic Development Act administered by the New Mexico Economic Development Department, and will be located within the Navajo Nation. Rhino Health is a U.S.-based unit of South Korean rubber company Jungwoo Rubber & Plastic.
SITE SELECTION RECOMMENDS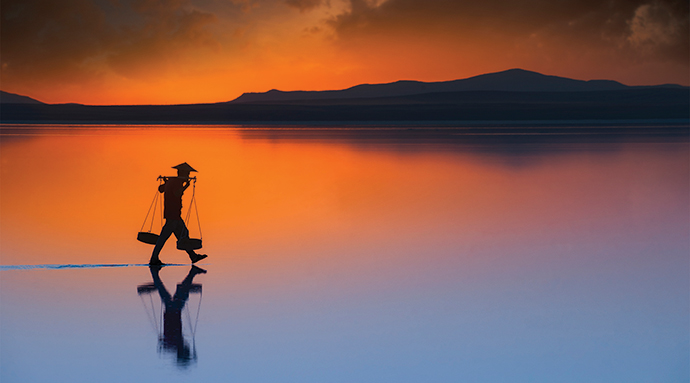 The Urban Land Institute and PwC have published the Emerging Trends in Real Estate Asia Pacific 2019 report, which among other conclusions states, "Vietnam continues to be a major focus for emerging-economy investors, with Ho Chi Minh City ranked as the highest such market (at number seven) in our investment prospect poll." Vietnamese cities, analyzed in our pages last January by our friends at Dezan Shira, also figure prominently in the World's Most Competitive Cities report just published by Conway. Watch for further Asia Pacific coverage in Site Selection's highly anticipated March 2019 issue.
Site Selection President and Publisher Adam Jones-Kelley last week made this image looking out across the salt flats at Laguna Chaxa in Toconao, Antofagasta, Chile. It's a region known for its mining heritage (especially lithium) but increasingly active in renewables as well, as this 2014 Site Selection story reported.