ONLINE INSIDER
Four years after choosing a site in Florida, Coquí Pharma's CEO explains why a crucial medical isotope project is now landing in Oak Ridge, Tennessee.
FROM SITE SELECTION MAGAZINE MAY 2019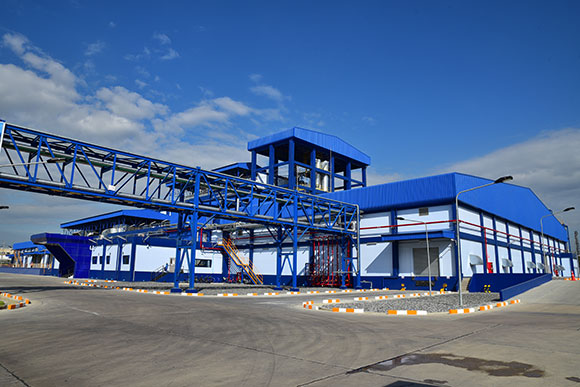 ASIA
A fiber maker's CEO talks through his company's location choice in an evolving Asian marketplace.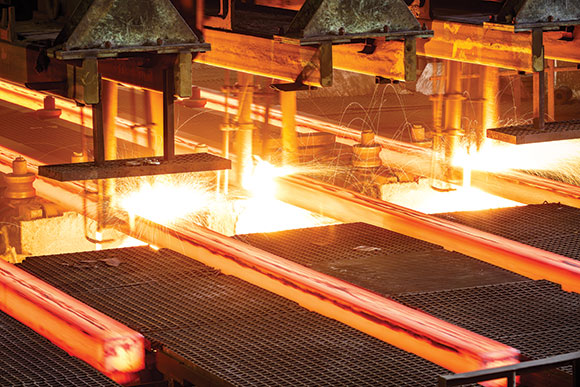 KENTUCKY
Primary metal plant investments are reshaping Kentucky's future.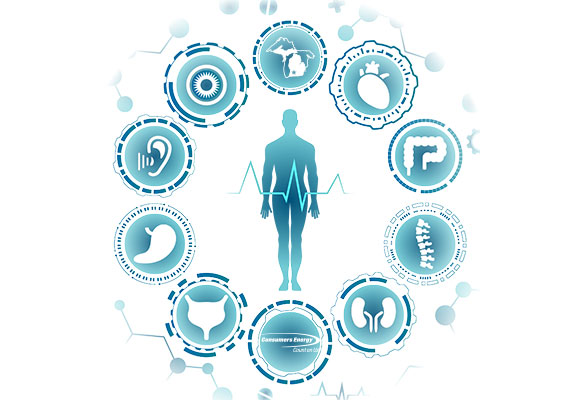 INVESTMENT PROFILE: CONSUMERS ENERGY
An innovative Consumers Energy program helps a life-science cluster thrive in Michigan.
Firestone Building Products
Lead
In July of 2015, Firestone Building Products Company, LLC, a subsidiary of Bridgestone Americas, was considering expansion to western Europe. Headquartered in Indianapolis, Indiana, Firestone Building Products Company is the leading global manufacturer of commercial roofing and building solutions.
Project
On May 6, 2019, Firestone Building Products announced the opening of its first greenfield plant in Heinsberg, Germany. Construction of the new facility began in March of 2017, and the site now employs a workforce of approximately 20. With growing demand for complete roofing solutions in a global market, the new facility presents the opportunity to supplement Firestone insulation production in North America.
Lead Signal
Project
CONWAY ANALYTICS SNAPSHOT
As people around the world honor the fallen and survivors of Operation Neptune, known as D-Day, today in Normandy, France, an examination of Conway Analytics' data on projects in Upper and Lower Normandy over the past few years shows investments beyond the province's ample historic tourism economy that include a $201 million facility from Sanofi Pasteur at its site in Val-de-Reuil (pictured); a $45 million confectionery plant from Ferrero in Rouen that is the world's largest producer of Nutella; and a 100-job expansion from GlaxoSmithKline at its 50-year-old site in Evreux. Among the most prominent economic development agencies in the region is Rouen Normandy Invest.
Photo Copyright Sanofi Pasteur / Patrick Boulen
SITE SELECTION RECOMMENDS
You've read in Site Selection about the massive HS2 high-speed rail system coming to the UK. Bids for the work were due this week and included a proposal from a joint venture between Hitachi Rail and Bombardier Transportation (see rendering), which in 2015 collaborated on a similar system for Trenitalia in Italy, running at speeds up to 225 mph. The UK contract, worth £2.75 billion (US$3.5 billion), is to design, build and maintain at least 54 trains for Phase One of HS2.
Alongside London, Birmingham, Manchester and Leeds, HS2 services will also serve destinations beyond the core HS2 network, including York, Newcastle, Liverpool, the North West, Glasgow and Edinburgh. "HS2 is this generation's chance to transform our country," said Phil Hufton, president of Bombardier UK.
Rendering courtesy of Bombardier
GERMANY
Baillie Gifford, an Edinburgh-based asset managing firm, has set up a new office in Frankfurt, Germany. The new location is the company's first presence in mainland Europe and is intended to act as a gateway to other European markets. Expansion within the sales team in the new location is planned for later in 2019. The asset manager has a client base across 12 countries in Europe with plans of physical and hiring expansions in the future.
CANADA
General Motors will invest $170 million to convert its Oshawa, Ontario assembly plant to a production facility and autonomous vehicle test track. The automotive manufacturer intended to close the 60+ year-old facility but instead will replace assembly stations with machines for stamping aftermarket parts. 300 jobs will be retained as a result of the project and the facility will act as a hub for autonomous vehicles.
Global Director of Conway Events Megan Evitts recently made this photo showing views of the Edinburgh Castle, the Sir Walter Scott Monument, the Museum on the Mound, the University of Edinburgh and the Scottish National Gallery in Edinburgh, Scotland, the country that will host Conway's World Forum for FDI in 2022. Each attraction shown has its own unique significance in relation to Scotland's history. The date of its construction unknown, Edinburgh Castle is one of the oldest fortified places in Europe, with "a long rich history as a royal residence, military garrison, prison and fortress," says the castle's website. The University also has an impressive tenure, dating from its charter in 1582, and is the sixth oldest university in the English-speaking world, according to the institution. —Georgia Whitmer