FROM SITE SELECTION MAGAZINE JULY 2019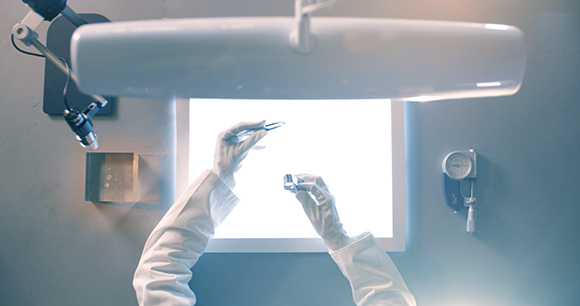 DISRUPTIVE TECHNOLOGY
Lab-created gems are shaking up the jewelry market. Genome editing could help food crop yields and shelf life skyrocket. And unmanned watercraft already may be cruising into a port near you. Gary Daughters explores the potential of three disruptive technologies.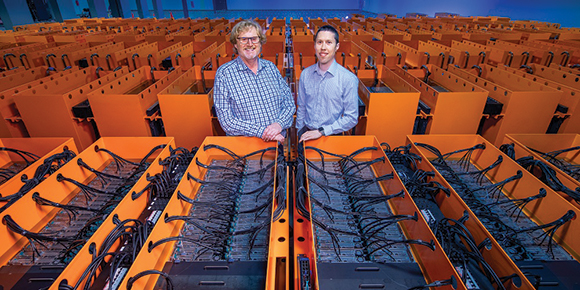 DATA CENTERS
Cloud, edge, hyperscale, colocation — whatever type you like, today's data centers are evolving into the next utility, in every climate.
CHINA
Computer manufacturer Lenovo announced that it will invest $300 million in a new smart manufacturing facility in Shenzhen, China. The announcement comes at a time when U.S. manufacturing companies could be vulnerable to negative impacts as a result of turbulent U.S.-China trade relations. Lenovo is one of multiple manufacturing companies that has confirmed it will continue to house operations in China.
USA
Retail grocer Kroger recently announced plans to build a $55 million fulfillment center in Clayton County, Georgia, part of the metro Atlanta area. The 375,000-sq.-ft. facility will create 400 jobs in Forest Park, near Hartsfield-Jackson Atlanta International Airport. The company announced the project along with ambitions to enhance and grow its home delivery business in metro Atlanta. Construction on the center is set to begin later this year with plans to begin operations in 2021.
— Compiled by Olivia Vener, Consultant, Conway Advisory
SITE SELECTION RECOMMENDS
Signing photos courtesy of the offices of Kansas Gov. Laura Kelly and Missouri Gov. Mike Parson
Missouri Governor Mike Parson in June signed a bill to end the Kansas-vs.-Missouri economic development "border war" by restricting the awarding of incentives when companies hop across the state line in Greater Kansas City. Last Friday, Kansas Governor Laura Kelly brought the law into effect by signing a reciprocal executive order. "We want to work together with our peers in Kansas to support the growth of the entire Kansas City region," Gov. Parson said in June. "Incentivizing companies to move a few miles doesn't result in new jobs for the citizens of Kansas or Missouri, and it takes state resources away from other priorities that would result in true growth for the state."
For her part, Gov. Kelly said her team had worked hard with their Missouri counterparts to end "this senseless back-and-forth." She added, "I also want to commend Missouri Governor Parson for both signing the border war bill and for his leadership throughout negotiations around the USDA project," referring to the recent news that USDA facilities and around 500 USDA jobs may move to Kansas City (if Office of Inspector General concerns about the proposed move's possible violations of federal law can be assuaged). "We can achieve a lot when we work together."
CONWAY ANALYTICS SNAPSHOT
So-called border wars are not endemic to Kansas City. A look at Site Selection's 30 Top Metros of 2018 (Top 10s across three population tiers) finds that eight of them are multistate metro areas, with four of those appearing in the large metro category.
A closer look at the Conway Analytics project data backing those rankings finds that 24% of the 822 projects recorded in those eight metros occurred outside their anchor cities' states. The percentages varied widely from metro to metro, however. Nearly all of Washington, D.C.'s projects landed in Virginia and Maryland. Northern Kentucky accounted for more than two-thirds of Cincinnati's qualifying projects, and New Jersey garnered a third of the Big Apple's. But only a handful landed outside the home states of anchor cities Omaha, Allentown, Sioux City (whose MSA goes into three states) and St. Louis.
Healthcare IT giant Cerner is one company too busy growing to be border-hopping, as it expands on both sides of the Missouri-Kansas state line. Among its investments were the first two towers of its planned $4.5-billion Innovations Campus in KCMO, which opened in February 2017. Phases three and four continue to be built this year, creating enough space for 3,000 more employees.

Image courtesy of Cerner
Conway President and Site Selection Publisher Adam Jones-Kelley made this photo this week of spices for sale at the Medina of Marrakech in Morocco. "The market is a seething sea of bodies, smells and merchants that feels as if it hasn't changed much since the Middle Ages," he reports.
Known as the "Red City" for the color of many of its buildings, Marrakech is one of Morocco's four imperial cities (along with Fez, Meknes and Rabat). It was founded in 1062 by Yusuf ibn Tashfin, leader of the Moroccan Almoravid empire. The Medina — the ancient walled section of the city — was declared a UNESCO World Heritage Site in 1985.