FROM SITE SELECTION MAGAZINE NOVEMBER 2019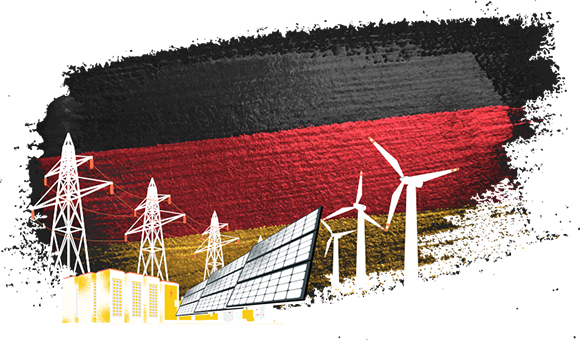 GERMANY
Denis Merkwirth walks us through the latest on the energiewende, or Germany's energy transformation, and the business opportunities that may result.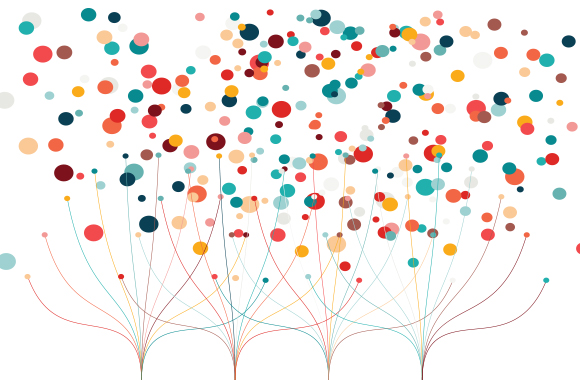 U.S. SOUTHWEST
Facts, Figures and Market Commentary Behind Success in Southwest Cities
CONWAY ANALYTICS SNAPSHOT
Every year, pre-eminent business process outsourcing (BPO) authority HfS Research publishes its list of Top 50 BPO companies by revenue. For an industry report in the January 2020 issue of Site Selection, Conway Director of Programming & Analytics Daniel Boyer and Managing Editor Adam Bruns just ran this year's Top 50 through four years' worth of facility investment data in the Conway Analytics database to find out where the cream of the crop is investing in operations.
All in all, we tallied nearly 190 projects among these top 50 firms. IBM led the way with 24 projects, followed by Accenture with 15 and Cognizant with 13. Other active investors among these elite performers include Alorica, Xerox, ADP and Infosys, whose president and deputy COO Ravi Kumar was first interviewed by Site Selection Senior Editor Gary Daughters in August 2017.
Here's a glimpse at one of several global, national and metro-area charts to be featured in the analysis:
Top U.S. States for Top 50 BPO Firm Projects, 2015-2019
State
Projects
Jobs*
1. Texas
15
10,627
2. North Carolina
11
4,505
3. Kentucky
9
2,165
T4. Pennsylvania
8
1,473
T4. Virginia
8
2,914
6. New York
7
1,215
7. Illinois
6
1,300
T8. Florida
5
2,635
T8. Arizona
5
5,459
Source: Conway Analytics
*where data was available
SITE SELECTION RECOMMENDS
When Site Selection first reported in March 2018 on Bombardier's plans to leave its storied Downsview site in Greater Toronto, most speculated that the company would be seeking to establish expanded operations near Toronto Pearson International Airport in Mississauga. That speculation has turned to reality, as the company this week signed a long-term lease agreement with the Greater Toronto Airports Authority (GTAA) to build its new Global Manufacturing Centre at Pearson, about 20 km. (12.5 miles) away from Downsview.
"This is a strategic move for Bombardier and a strong commitment to Ontario's aerospace industry," said Alain Bellemare, Bombardier president and CEO. "It will allow us to offer world-class career opportunities and continue fueling the economic development of the region for years to come."
With first production activities set to begin in 2023, the 1-million-sq.-ft. (92,900-sq.-m.) facility will optimize final assembly operations for all Global business jets and employ thousands. The move was endorsed by leaders of Unifor, who two years ago were alarmed by the company's plans to exit Downsview. Bombardier will continue to support the Downsview site with a multi-million-dollar contribution to the Downsview Aerospace Innovation and Research Consortium (DAIR) to develop a visionary aerospace hub for academic research and training activities. The contribution includes C$2.5 million in capital funding to refurbish the historic Moth Building, where wartime Mosquito fighter bombers and Tiger Moth trainers were produced.
Bombardier is moving operations and thousands of jobs to Mississauga, but supporting aerospace education, training and heritage at its former site in Downsview (pictured).

Photo courtesy of Bombardier
CHINA
Global ingredient manufacturer Kemin Industries recently opened an Innovation and Technology Center at its regional headquarters in Zhuhai, China, in Guangdong province. The company invested $14.3 million to construct the 43,000-sq.-ft. facility, which will allow the company to develop new technologies and propel sustainability initiatives.
USA
Hubbard Peanut Company, producer of Hubs Virginia Peanuts, recently announced that it will invest $1.6 million in a new production and retail facility in Franklin, Virginia, located on the western limits of the Hampton Roads region. The project is slated to create 10 new jobs. As it happens, on a reporting trip to the region two weeks ago, during a visit to a new warehouse and distribution training facility operated by Paul D. Camp Community College, Managing Editor Adam Bruns talked to Jay Brenchick, president and CEO of Franklin Southampton Economic Development, who said, "Hubs started here more than 65 years ago. If you eat a peanut, you are eating a peanut that Dot Hubbard figured out how to roast."
— Compiled by Olivia Vener, Consultant, Conway Advisory
Conway President and Site Selection Publisher Adam Jones-Kelley last week made this photo of Saint Aleksander Nevsky Cathedral in Sofia, Bulgaria. One of the largest Eastern Orthodox cathedrals in the world, the structure can hold up to 10,000 people. "The cathedral's construction began in 1882, but was not completed until 1912, and sanctified until 1924," notes Atlas Obscura. "Named for Russian prince Saint Alexander Nevsky (1221–1263), the church was built to honor those who sacrificed their lives during the Russo-Turkish War of 1877-1878, which liberated Bulgaria from the Ottoman Empire."