FROM SITE SELECTION MAGAZINE JANUARY 2020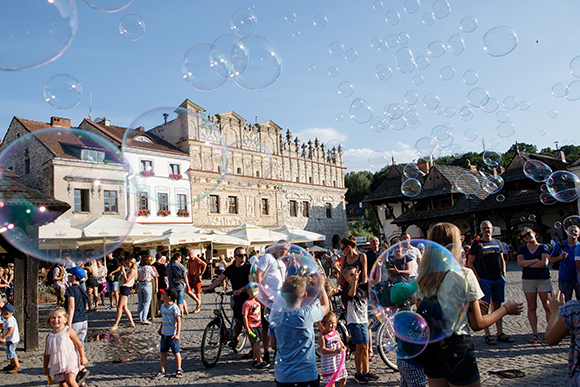 WESTERN EUROPE
Two separate reports from the Pew Research Center show who likes the EU the most, and which EU countries have the most unauthorized immigrants.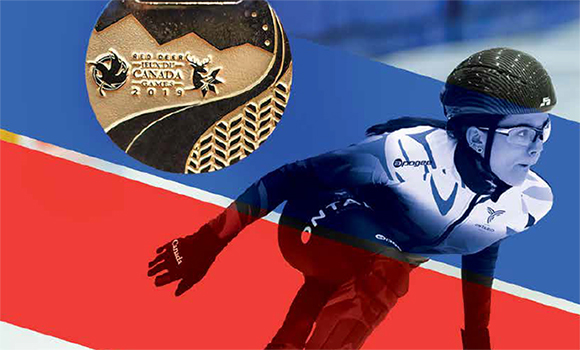 INTELLIGENCE REPORT
Hosting the 2019 Canada Winter Games a year ago this month was just one example of the can-do spirit you'll find in Red Deer. A growing college and airport point the way to the future for this region halfway between Calgary and Edmonton.
CONWAY ANALYTICS SNAPSHOT
GlaxoSmithKline's R&D site in Ware, County Hertfordshire in the United Kingdom is one of many locations to have received expansion investment over the past five years.

Photo courtesy of GSK
Where have the top 10 pharma and top 10 biotech firms invested over the past five years? And how does their facility investment activity correlate to their market cap performance today? For analysis to be published in the March 2020 issue of Site Selection, we peered into our Conway Analytics database and found nearly 200 facility investments around the world since early 2015 from these 20 firms. Here's a glimpse:
The busiest has been the No. 9 pharma company in the world, GSK, with 29 projects. Its market cap of over $110 billion was up 9% in November over the previous November. Pfizer and Merck & Co. come in second and third. Altogether, Site Selection has tracked 154 projects from the top 10 pharma giants, and 49 projects from the top 10 biotech firms, led by Novo Nordisk (No. 2 in biotech market cap at $103.5 billion, up 27.5%) with 11 projects. Look to our March issue for further details, and look to our recent archives for continuing coverage of the biopharma sector.
SITE SELECTION RECOMMENDS
Image courtesy of Société d'habitation et de développement de Montréal (SHDM)
After judges met in Paris in January, the finalists in the annual MIPIM Awards for real estate development — to be presented during the MIPIM conference in Cannes, France, in March — have been announced. They include such visionary projects as Granary Island in Gdansk, Poland, in the Best Urban Project category; the Changing cities into forests W350 project for a sustainable future from Sumitomo in Tokyo in the Best Futura Project category; and the Îlot Balmoral (Balmoral Island) in Montreal's Place des Festivals (pictured) in the Best Mixed-Use Development category.
FRANCE
Agricultural machinery company AGCO in January announced a $44.1 million expansion at its site in Beauvais, France, located north of Paris in the Picardy region, halfway to Amiens. The move follows the September acquisition of a parcel next door to the AGCO property that formerly belonged to ice cream company Froneri. "This will add 200 new sustainable jobs to the already 100-plus jobs created with Beauvais 3, back in September 2018," said Martin Richenhagen, chairman, president and CEO of AGCO Corporation, of a previous logistics investment. "At the end of this new investment program, AGCO will have created 300 new jobs for its local Beauvais community as we intend Beauvais to become the Global Home of the Massey Ferguson Brand."
NORTH CAROLINA
Indianapolis-based Eli Lilly and Company is investing $470 million and creating 460 new jobs in a project that will bring a new pharmaceutical manufacturing facility to Research Triangle Park. Lilly currently has seven manufacturing sites located in the United States in Indiana, New Jersey and Puerto Rico. The company's spate of recent investments will be showcased alongside projects from other upper-echelon pharma firms in the biopharma industry report in the March issue of Site Selection.
advertisement
Vermillion Rise Mega Park offers the ideal location, unmatched utility infrastructure and a pro-business attitude your business needs to rise above the rest.
The Rise's new 50,000-square foot shell building is perfect for industrial processing and manufacturing needs, and it's ready now to be finished to your exact specifications. With its flexible industrial space, it is possible to place equipment in less than 120 days from execution of the letter of intent to purchase or lease. Contact us today to learn how The Rise can help you accelerate your business venture.
Conway President and Site Selection Publisher Adam Jones-Kelley made this photo in Olowalu, Hawaii, in December. Considered one of the most culturally and environmentally significant places on the island of Maui, the area is known for its array of petroglyphs; a massacre of islanders by traders that took place in 1790; and its impressive 1,000-acre-plus reef.