FROM SITE SELECTION MAGAZINE MARCH 2020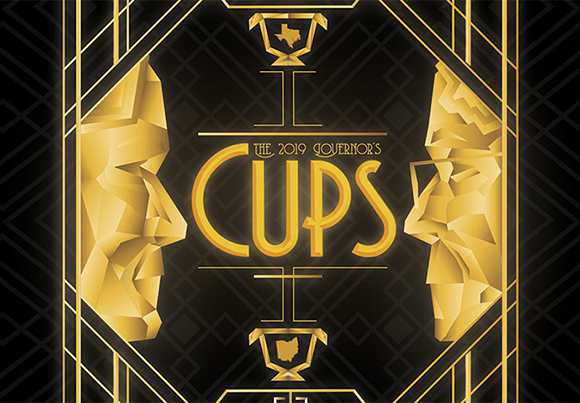 THE 2019 GOVERNOR'S CUPS
Ohio unseats Nebraska for the per-capita Cup as Texas makes room in the trophy case for an eighth consecutive total projects win. Texas Governor Greg Abbott and Ohio Governor Mike DeWine speak to Site Selection Editor in Chief Mark Arend about the reasons why.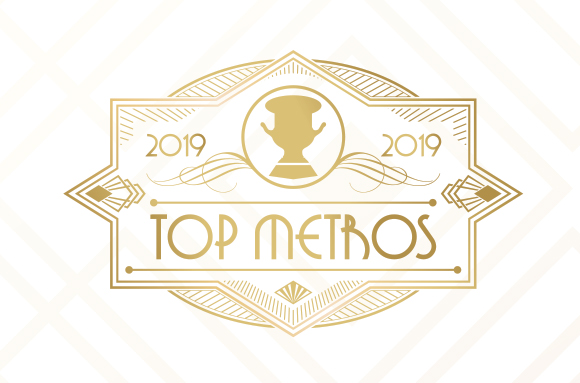 TOP METROS
The project scorecard for U.S. metros features perennial leaders, newcomers and young talent.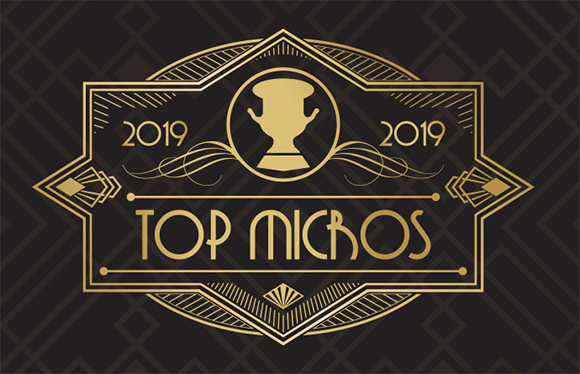 TOP MICROS
Recognizing opportunity is key for this year's Top Micropolitans.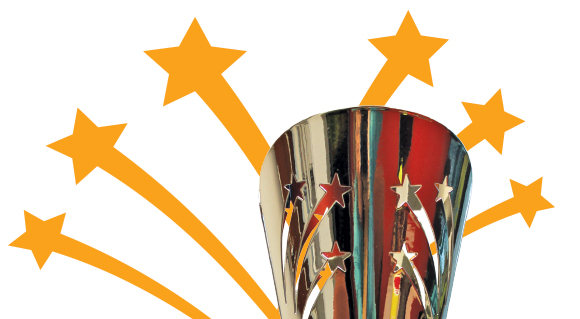 BIG MUDDY CUP
Greater Blytheville, Arkansas, takes home the hardware thanks in part to major steel investment.
CHINA
Wuxi STA Pharmaceutical in January opened a new 30,000-sq.-ft. large-scale oligonucleotide active pharmaceutical ingredient (API) manufacturing facility in Changzhou, Jiangsu, China. "WuXi STA's Changzhou site can now provide services involving small molecule, oligonucleotide and peptide process R&D and manufacturing from laboratory to commercial scales," said a company release. In a separate release, the company noted on February 12 that it was restarting all Chinese operations after the extended Lunar New Year holiday except for its site in Wuhan due to the COVID0-19 crisis. "In light of these circumstances, WuXi AppTec China facilities that are resuming operations will support projects initiated at our Wuhan site," the company said. "Also, our operations in the United States, where we currently have more than 1,600 employees at seven sites, will expand in order to accommodate additional laboratory work." Read all about WuXi's expanding sites worldwide in this summer 2018 online exclusive from Site Selection.
OHIO
Dayton, Ohio–based Midmark Corp., a provider of medical, dental and veterinary equipment, technology and services, in late January announced plans to grow the company's manufacturing footprint in Versailles, Ohio, a village of fewer than 3,000 people located north of Dayton in Darke County. Construction is scheduled to be completed by the end of 2020 at the site where the company in 2017 announced construction of a new technology center and a customer experience center. In support of the project, the Ohio Development Services Agency has approved a $785,000 job creation tax credit, which will be distributed annually for eight years at $98,125 per year, based on Midmark's commitment to invest $4.5 million in a 73,000-sq.-ft. expansion and the creation of 99 jobs over three years. "Midmark is grateful for the tremendous support from the Dayton Development Coalition and JobsOhio," said Karl Weidner, vice president, global supply chain for Midmark. "This assistance supports our growth plan strategy and strengthens product development, business quality and compliance activities, as well as safety improvement efforts."
SITE SELECTION RECOMMENDS
The NAIOP Research Foundation in late February revised its projections for industrial demand upward in a new report, The NAIOP Industrial Space Demand Forecast. "The previous report, released in the third quarter of 2019, forecasted decreased demand into mid-2021 due to a lagging supply of available space and economic uncertainty," NAIOP announced. "However, as trade disputes ease and the economy remains strong, industrial demand is expected to rebound to the robust levels predicted in early 2019." The report, written before the recent economic fallout from the coronavirus (COVID-19) was manifest, listed several underlying factors leading the rebound, including a continuing e-commerce surge and robust monthly job growth. These wide-ranging economic factors all support increased demand for industrial real estate," said Thomas J. Bisacquino, president and CEO of NAIOP. The long-term economic effects of the coronavirus are of course unknown, but we see a strong underpinning of the global economy, including low interest rates, the ever-increasing amount of online commerce and a demand for faster delivery of goods."
We liked Conway Global Director of Training & Events Laura Martin's first photo from Rotterdam, Netherlands, so much, we're sharing another view from her good eye for unique architecture. Dutch architect Piet Blom designed Rotterdam's Cube Houses in the late '70s at the request of the city's planners, after previously experimenting with cubic architecture in the city of Helmond. Tilted 45 degrees on their side to make the most of the available space, the Cube Houses are centrally located next to the Rotterdam Blaak railway station, with the Oude Haven's restaurants and cafés right on the doorstep, says Holland.com.