FROM SITE SELECTION MAGAZINE MARCH 2020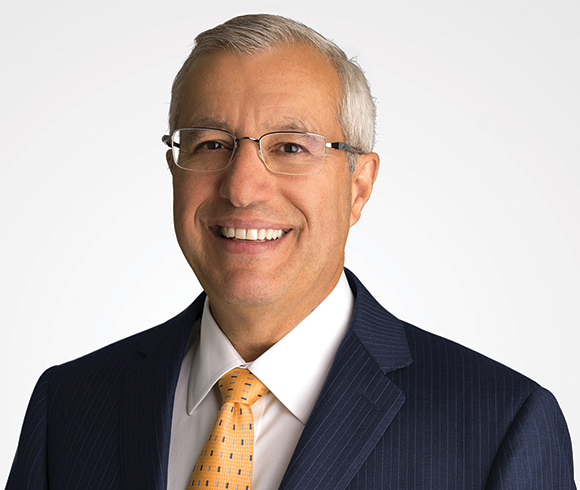 ONTARIO, CANADA
A Conversation with Ontario Minister of Economic Development, Job Creation and Trade Vic Fedeli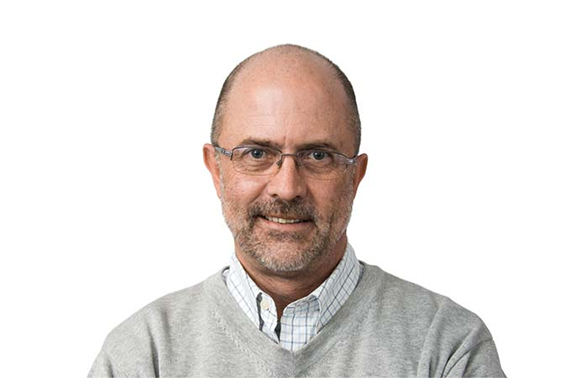 EDITOR'S VIEW
Editor in Chief Mark Arend says corporate leaders have a marquee role to play in building the talent base they need.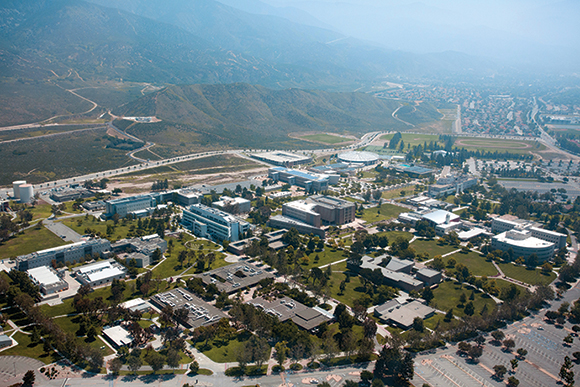 INVESTMENT PROFILE: SAN BERNARDINO COUNTY, CALIFORNIA
With major investments, San Bernardino County has become a hotbed of cleantech and renewable energy.
CONWAY ANALYTICS SNAPSHOT
Analysis of Opportunity Zones continues to emerge as citizens and investors gauge their effectiveness in both boosting neighborhoods and boosting returns. In late February, ATTOM Data Solutions' Q4 2019 Opportunity Zones Report reported that half the 3,700 qualified OZs zones in the analysis saw median home prices rise more than the national increase of 9.4% from Q4 2018 to Q4 2019, and that 78% had median home prices in Q4 2019 that were less than the national median of $257,000. "Some 48% of the zones had median prices of less than $150,000," the report stated.
In 20 states, year-over-year median price increases in at least half the Opportunity Zones beat the national 9.4% figure. Those with the most such zones were Pennsylvania, North Carolina, Arizona, Ohio and New Jersey. As the graph shows, nine of the top 10 OZs in percentage gain in median home prices were in New Jersey and Arizona. The single exception was Johnston County, North Carolina, a region encompassing I-95 on the southeastern outskirts of Raleigh.
Five years of Conway Analytics data show that most of those counties have attracted modest numbers of corporate facility investments, reflecting the hunger for development the OZ program is intended to remedy. The lone exception is Maricopa County, Arizona, which has attracted more than 320 projects in that span of time. The state's official OZ website identified OZ No. 04013106003 (Census tract 1060.03) as a low-income community, which a separate USDA list of high-poverty areas shows had a poverty rate of 36%.
According to the ATTOM Data Solutions report, the states with the highest percentage of census tracts meeting Opportunity Zone requirements included Wyoming (17%), Mississippi (15%), Alabama (13%), North Dakota (12%) and New Mexico (12%). "Washington, D.C., was also among the leaders (14%)," Attom reported. "Nationwide, 10% of all tracts qualify."
Graph courtesy of Attom Data Solutions
Country Head Drago Napotnik and Associate Director Kirsten Olson lead Conway's China team out of offices in Shanghai and Beijing.
The Conway China team is happy to announce that they have reopened Conway's Shanghai office. "We have been diligently working from home during the COVID-19 quarantine period, but it is great to be back together in the office," reports Drago Napotnik, country head, China, for Conway. The Conway China Office collaborates with all other Conway divisions to represent and provide Conway's full portfolio of services and products to the China market as well as overseeing our partners in East Asia. Locating our China headquarters in Shanghai and branch office in Beijing gives our growing team of local and foreign FDI experts access to corporate and government decision-makers.
INDONESIA
Following its recent acquisition of land to expand its data center portfolio in its home country, PT Telekomunikasi Indonesia (Telkom) is proceeding with a facility investment in Jakarta. Telkom CFO Harry Mozarta Zen told The Jakarta Post in October that the investment value of the new data centers by the start of construction this year would be approximately Rp 1 trillion (US$ 70.6 million). "Telkom already runs data centers called NeuCentrlX spread across 17 locations," the paper reported. "Out of all the branches, 11 are located in Indonesia, three in Singapore and one in Hong Kong." Google plans to open a Google Cloud Region data center somewhere in Indonesia this year.
OHIO
After being watched for months as it searched for the right spot, Apple last week signed a lease for 220,000 sq. ft. at 11 Penn Plaza, located near Madison Square Garden and the Penn Station railway hub. As reported by Lois Weiss in the New York Post, the deal covers four floors for five years, with an option for a fifth floor. "The deal is being done directly with building owner Vornado Realty Trust for a portion of the floors now being leased by Macy's," she reported, as the famous department store company moves its HQ to Long Island City (the place Amazon's HQ2 pulled back from). The retailer's "remaining space of over 300,000 square feet is up for sublease with pricing in the mid-$60s per foot," Weiss reports.
SITE SELECTION RECOMMENDS
In its latest data center report released last week, CBRE says, "the seven primary U.S. data center markets saw 396.4 megawatts (MW) of net absorption in 2019, a 33% increase over 2018's then-record level. Northern Virginia, the largest data center market in the world, accounted for 64% of net absorption in the primary markets. "While many enterprises are outsourcing a growing percentage of their IT requirements to cloud providers, demand for colocation and on-premise space remains strong," said Pat Lynch, Senior Managing Director, Data Center Solutions, CBRE. "This reflects the increasing popularity of hybrid IT strategies, which empower users to capitalize on the flexibility and connectivity offered by cloud providers while maintaining control over applications and testing environments."
Top 10 Most Active Markets
| | | | |
| --- | --- | --- | --- |
| Market | 2019 Absorption | Market | 2019 Absorption |
| Northern Virginia | 254.6 MW | Houston | 16.0 MW |
| Silicon Valley | 36.5 MW | Chicago | 15.7 MW |
| Phoenix | 32.5 MW | Atlanta | 14.6 MW |
| Dallas-Fort Worth | 25.8 MW | Austin/San Antonio | 12.6 MW |
| New York Tri-State | 16.7 MW | Southern California | 8.2 MW |
Site Selection Editor in Chief Mark Arend made this photo of the Texas Governor's Mansion earlier this week while he was on hand to present Site Selection's Governor's Cup award to Texas Governor Greg Abbott. The official residence of Texas governors and their families since 1856, it is the fourth oldest continuously occupied governor's residence in the country and the oldest governor's mansion west of the Mississippi River. Valuable historic objects such as Sam Houston's mahogany four-poster bed and Stephen F. Austin's writing desk were saved from destruction by an arson attack in 2008 because they were in storage during an extensive maintenance project.