FROM SITE SELECTION MAGAZINE MARCH 2020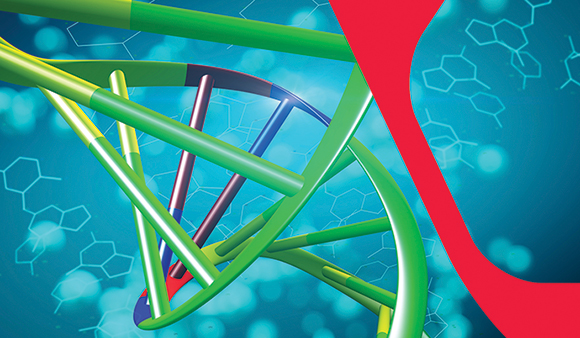 BIOPHARMACEUTICALS
A look at where in the world — and how often — the highest-value companies are making highly valued facility investments.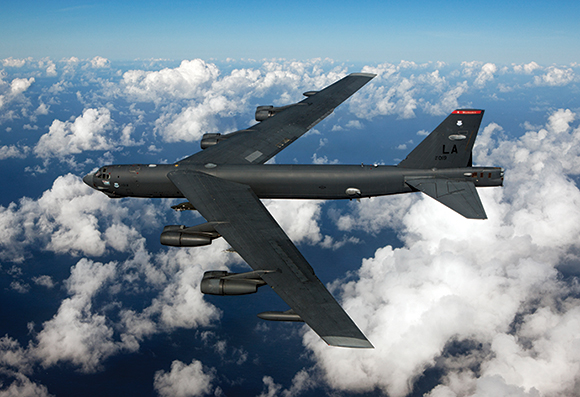 SOUTH CENTRAL U.S.
Aerospace firms are investing and creating jobs across the south-central United States.
CONWAY ANALYTICS SNAPSHOT
Based on current occupancy estimates, the American Hotel & Lodging Association (AHLA) says 4 million total jobs have been eliminated already or are on the verge of being lost in the next few weeks. As of March 25, seven out of 10 hotel rooms were empty across the country. "Since the public health issue began escalating in mid-February in the U.S., hotels have already lost more than $5 billion in room revenue," says the AHLA.
But it pays to be informed for when travel comes back full force, when all those missed vacations will be taken and those postponed conferences convened. Lodging Econometrics (LE) on March 10 released its year-end Global Construction Pipeline Trend Report. At the close of 2019, LE reports that the total global construction pipeline hit record highs with 15,000 projects/2,454,954 rooms, an 11% increase in projects and an 8% increase in rooms year-over-year (YOY). A total of 3,159 new hotels/446,911 rooms opened in 2019.
The top countries by project count are the United States with 5,748 projects/708,898 rooms, and China with new all-time high with 3,526 projects/643,435 rooms. Those two countries account for 62% of all global projects. "Distantly following are Indonesia with 367 projects/60,354 rooms, United Kingdom with 346 projects/49,651 rooms and Germany with 339 projects/61,836 rooms," LE says, while noting that COVID-19 did not have an impact on fourth quarter 2019 totals. "New confirmed cases continue to be added around the world and it is still too early to predict the full impact of the outbreak on the hospitality and lodging industry. Around the world, the cities with the largest pipeline counts were Los Angeles with 168 projects/28,501 rooms; Dallas with 160 projects/19,787 rooms; and New York with 158 projects/25,825 rooms. (Dubai and Chengdu, China, follow.)
Conway Analytics does not include lodging and hospitality facilities in its project data, though we do track corporate facility investments by lodging and hospitality companies. Among the projects tracked over the past few years are a new Marriott Vacations Worldwide HQ in Orlando; Starwood's HQ in Miami; a new office and contact center in Saint John, New Brunswick, Canada, from Wyndham; and a new regional HQ investment from Intercontinental Hotels Group in Windsor, England.
Before it announced last week significant temporary resort and sales center closings and other corporate pullbacks, Marriott Vacations Worldwide in January announced its new global corporate headquarters will be built at O-Town West, a $1 billion-plus mixed-use development fronting I-4 being developed by Unicorp National Developments.
UNITED KINGDOM
Global law firm Linklaters has signed a new lease agreement for 20 Ropemaker, a new development from Old Park Lane Management Limited which will serve as the firm's global headquarters beginning in 2026. "The new building benefits from a prime City location, excellent facilities and flexible workspace that the firm will develop to create a state-of-the-art environment that will prioritize client service, employee health and wellbeing and help to attract and retain outstanding talent," the firm said. Linklaters will initially occupy the first 14 floors of the building, located near the new Crossrail station just a few blocks from its old HQ. The new building, designed by Make, will be the tallest stone building constructed in London since St Paul's Cathedral.
CHINA
According to multiple reports, Chinese internet compay Baidu broke ground in March on a new testing base for autonomous vehicles in Chongqing, with a capacity for up to 100 vehicles. The company is collaborating on the project with the government of Yongchuan district and Chongqing Academy of Metrology & Quality Inspection, following the announcement of a strategic partnership last summer. Trial operations with up to 100 vehicles should start by July. Baidu already has recorded extensive test-driving mileage in cities across China with its Apollo robotaxi fleet.
SITE SELECTION RECOMMENDS
Paris-based Kayrros SAS, a global asset observation platform, this week announced findings from its technology to track, quantify and attribute global methane emissions. Kayrros uses data from the European Space Agency (ESA) Copernicus program's Sentinel-5 Precursor satellite and has built a detection and quantification model to trace emissions back to their source, down to the asset level.
"The data shows that there are around 100 high-volume-emitting events at any one time around the world," Kayrros said on March 31. "Together, in the course of one year, they are releasing 20 megatons of methane, which is equivalent to 1.8 gigatons of CO2 in the first 20 years." Kayrros has access to data on more than 200,000 industry assets, with a focus on energy and natural resource activity.
"The combination of Sentinel 5-P satellite imagery and Kayrros technology represents a world first in the ability to track and attribute these substantial individual methane leaks," said Antoine Rostand, CEO of Kayrros. "The consequences of these findings are immense, as they enable individual companies in the energy sector to identify and address methane leaks across their networks. Equally, governments and regulators should take note that access to such detailed emissions data will drastically change their ability to hold emitters accountable and potentially reverse the trend of ever-increasing emissions rates."
Sample of abnormal methane concentrations (40 ppb above background) detected by Kayrros – analysis over 2019. The size and color of the circles indicate the size and intensity of the methane plume detected. The redder the color, the higher the concentration of the methane plume.

Map courtesy of Business Wire, based on Kayrros analysis, with modified Copernicus data (2019).
Site Selection Regional Director of Sales Paul Newman passed along this photo made by his friend Bill Schick, a longtime New York City-based photographer and digital retoucher who, like many, is self-isolating at a cabin upstate. Launched in Lakewood, New York, in 2002, Southern Tier Brewing Co. is one of 386 craft breweries in the Empire State, which ranks No. 4 nationally in number of craft brewers. Here's to the health of all New Yorkers as they weather the crisis inside and outside the city.