FROM SITE SELECTION MAGAZINE MARCH 2020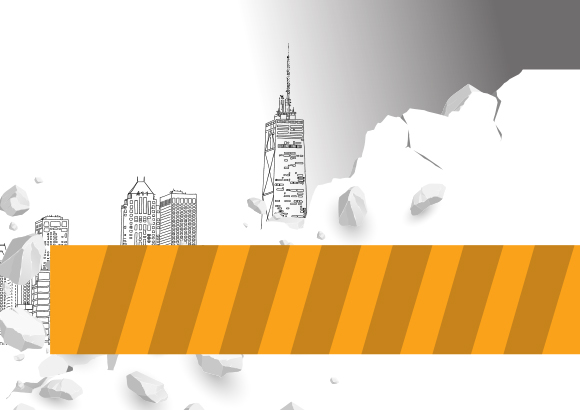 ILLINOIS
Cash-strapped Illinois goes big on infrastructure.
CHINA
GCL System Integration Technology Co., Ltd. (GCL-SI) (002506.SZ), plans to build a 60GW photovoltaic module factory in Hefei, capital of east China's Anhui Province. According to an agreement signed with the Government of Feidong County, GCL-SI will invest a total of 18 billion yuan (more than $2.5 billion) in the project, which will be built in four phases, each with a production capacity of 15GW, from 2020 to 2023. This first phase, with an investment of nearly $705 million, is expected to start operation this year. "GCL-SI welcomes upstream and downstream companies in the industrial chain to come to Feidong and build a super PV intelligent manufacturing base together," said GCL-SI Chairman Eric Luo.
ETHIOPIA
Chinese-backed Kingdom Linen has completed the first phase of what will be the largest linen factory in Africa, according to the Ethiopian Investment Commission. The project is located in Adama Industrial Park in the Amhara Region. When complete, the plant will occupy 32 hectares (80 acres) and create employment for 4,000.
SITE SELECTION RECOMMENDS
Among this week's most useful COVID-19 resources:
The International Monetary Fund today offers a glimpse of the pandemic's economic impact in five charts.
Global law firm Linklaters offers practical guidance on significant commercial and legal issues across Europe.
Marcus & Millichap's special report on the Federal Reserve's latest activity during the global health crisis shows, among other things, "little pressure on cap rates for now."
The National Association of Counties (NACo) has launched a coronavirus toolkit that includes county-level examples of response efforts and a map tracking county and state emergency declarations.
To gauge the impacts of the COVID-19 disruption, Trepp has applied an economic and real estate forecast scenario to a portfolio of 12,500 commercial real estate loans.
Onfleet, a provider of last-mile delivery management software, has launched a free job board to connect delivery drivers looking for work with companies that need delivery help.
Among many universities assessing the health crisis impact on local and regional economies is the Economic and Business Research Center at the University of Arizona. In "Arizona's Economy: a Shock to the System," director and lead forecaster, Dr. George Hammond examines likely scenarios for a speedy recovery once the virus is controlled. The center also features "Coronavirus Update: Tracking High-Frequency Indicators of the Arizona Economy."
International Federal of Robotics (IFR) President Martin Guerry writes that the IFR "has already started collecting ideas, case studies, and best practices on how our technology provides beneficial solutions." Among other success stories, Chinese hospitals ordered more than UVD disinfection robots from Blue Ocean Robotics that have used ultraviolet light to kill harmful microorganisms, starting in Wuhan. The robot (pictured) is the current holder of the IERA innovation award by IEEE and the IFR.
Photo courtesy of IFR and Blue Ocean Robotics
Image courtesy of V2com and Margot Krasojević Archtecture
For those hungry for a glimpse of a possible future, here's a conceptual architect's rendering released in February by Margot Krasojević for a hydroelectric sculpture gallery at a site in Sochi, the Russian Olympic Games city on the Black Sea. Krasojević's architectural design studio in London focuses on integrating environmental issues, renewable energy and sustainability as part of the design process. "The building uses the oscillating water column principle to harness wave energy, converting this mechanical energy to generate electricity," the architect explains. The project aims to supply energy to 200 households and businesses within its vicinity.