ONLINE INSIDER
In They'll Have the Fish, a new aquaculture operation aims to help Puerto Rico achieve food sovereignty one site at a time.
FROM SITE SELECTION MAGAZINE MAY 2020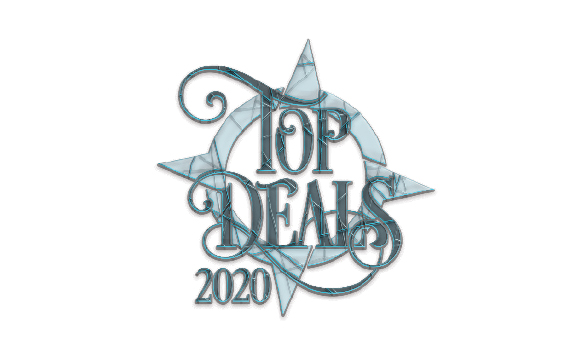 TOP DEALS
When it comes to economic impact, these projects make the Top 40.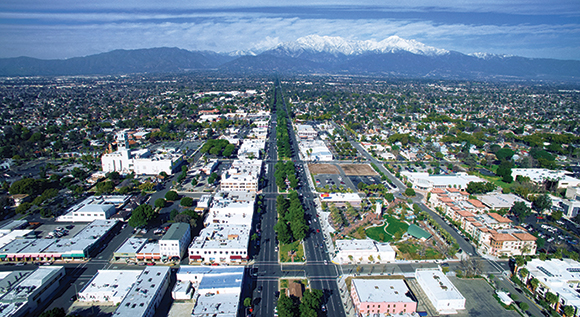 INVESTMENT PROFILE: SAN BERNARDINO COUNTY, CALIFORNIA
OZs pave the way for affordable housing and a medical facility in San Bernardino County.
CONWAY ANALYTICS SNAPSHOT
The U.S. Cluster Mapping Portal founded by competitiveness guru Professor Michael Porter and supported by Harvard's Institute for Strategy and Competitiveness has executed what it calls "a complete data refresh" with updated cluster profiles and performance benchmarks for all U.S. regions, encompassing over 50 million open data records. The graph below, for example, shows which areas led in employment in the distribution and e-commerce cluster in 2017. Most of these areas have only grown their profiles in the field since that time — and continue to do so even today. (Read more about the role of logistics in pandemic times in the July issue of Site Selection.)
A search of these 10 metro areas in the Conway Analytics database turns up nearly 380 corporate facility investments from the past five years with a distribution or warehouse function. Dallas-Fort Worth leads the way, followed by Chicago and Los Angeles.
Graph courtesy of U.S. Cluster Mapping Project
NEW YORK
Regeneron, a New York–based company among several at the center of developing antibodies to fight COVID-19, continues in growth mode. After recently collaborating with Cold Spring Harbor Laboratory to launch the Regeneron DNA Learning Center at its Sleepy Hollow campus in Westchester County, the company last month chose Skanska to proceed with $32 million in interior fit-out work and other upgrades at its office complex there. Construction began in March and is projected to be complete by July 2021.
CONNECTICUT
This new lease in Manchester is part of a three-year plan Netherlands-based Ahold Delhaize USA — parent of Food Lion, Hannaford, Stop and Shop and other brands — announced in December to invest $480 million to transform and expand its supply chain operations on the U.S. East Coast to move to an integrated, self-distribution model. The $480 million supports the acquisition of three distribution facilities by Ahold Delhaize USA from C&S Wholesale Grocers and leases on two additional facilities, including the Manchester location. In addition, it includes investment in two new fully automated Ahold Delhaize USA frozen facilities "to be constructed in the Northeast and Mid-Atlantic of the U.S.," the company said.
SITE SELECTION RECOMMENDS
The decrease in private-sector employment between March 12 and April 12 was more than 20.2 million people, according to the ADP National Employment Report released yesterday. Small businesses, accounting for 6 million of those lost jobs, gets the lion's share of attention (if still struggling to get its share of Paycheck Protection Program funds). But large employers are bearing the brunt, with nearly 9 million jobs lost, and 7.6 million of those jobs lost at companies employing 1,000 or more.
In "Big Is Beautiful: Debunking the Myth of Small Businessm," Information Technology Innovation Foundation President Robert D. Atkinson and Michael Lind argued that the idea of small business being the ultimate source of job creation and economic growth "is a myth that governments go out of their way to promote based on a confused mix of populist and free market ideology." In an interview for our Top Deals story two years ago, he told me, "Large firms are the foundation of not only U.S. but regional and local economies. On average, they pay higher wages and provide more generous benefits, provide longer-lasting jobs and are more likely to export and conduct research and development. That is why states with a higher share of jobs in large businesses on average enjoy higher per-capita incomes."
Atkinson this spring has advocated for a national industrial policy to undergird U.S. advanced manufacturing and shrink the country's dependence on China and other Asian countries. Watch for his analysis and our conversation with him in the July 2020 special edition of Site Selection magazine.
Photo courtesy of Helsinki Biennial
The inaugural Helsinki Biennial, "The Same Sea," originally scheduled for June, will now take place in September 2021, said the international contemporary art biennial this week. The exhibition encompasses Helsinki's mainland as well as maritime locations across the island of Vallisaari, a former military island "fusing wild nature and urban heritage." As organizers stated when the event was announced last May, "Situated only a 15-minute ferry ride from the city center, Vallisaari opened to the public for the first time in 2016. A landscape defined by its history and remarkable level of biodiversity, the biennial reflects on this context to address ongoing public debate around the evolving relationship between humanity and nature."