FROM SITE SELECTION MAGAZINE MAY 2020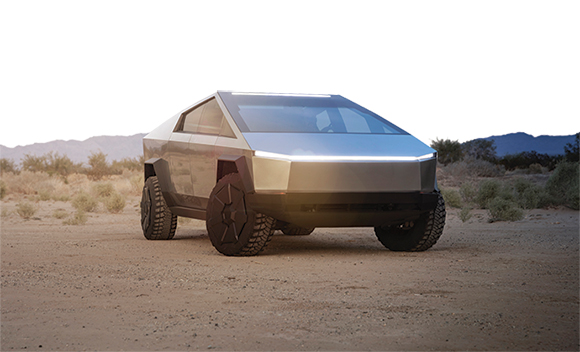 NEWS DIGEST
Brief updates on inventory by drone; SK's double-down in Georgia; big offers for Tesla's Cybertruck factory; how USMCA could alter automotive industry geography; and the launch of the Great Lakes shipping season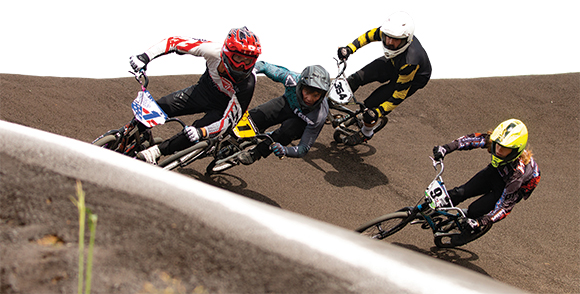 INVESTMENT PROFILE: MIDAMERICA INDUSTRIAL PARK
A new technology and training center of excellence is just the latest magnet attracting companies to MidAmerica Industrial Park in Pryor, Oklahoma.
CONWAY ANALYTICS SNAPSHOT
The U.S. Census Bureau reported last week that more than 60% of U.S. households have responded to the 2020 Census, with approximately four out of every five households that responded on their own choosing to do so online at 2020census.gov. Because of the pandemic, schedules have shifted for data collection, with online, phone and mailed self-responses now being collected beyond the originally planned July 31 cutoff date, until October 31.
The 10 states with the highest self-response rates are:
| | |
| --- | --- |
| 1. Minnesota | 70.0% |
| 2. Wisconsin | 67.4% |
| 3. Iowa | 66.9% |
| 4. Michigan | 66.7% |
| 5. Nebraska | 66.5% |
| 6. Washington | 65.47% |
| 7. Ohio | 65.3% |
| 8. Illinois | 65.2% |
| 8. Virginia | 65.2% |
| 9. Indiana | 64.9% |
The 10 cities/municipalities with 250,000 or more population with the highest self-response rates are:
| | |
| --- | --- |
| 1. Lincoln, Nebraska | 72.8% |
| 2. Louisville/Jefferson County Metro, Kentucky | 71.6% |
| 3. Madison, Wisconsin | 70.6% |
| 4. Seattle, Washington | 69.8% |
| 5. Henderson, Nevada | 69.3% |
| 6. St. Paul, Minnesota | 69.2% |
| 7. San Jose, California | 68.5% |
| 8. Portland, Oregon | 67.8% |
| 9. Virginia Beach, Virginia | 67.6% |
| 9. Minneapolis, Minnesota | 67.6% |
| 9. Colorado Springs, Colorado | 67.6% |
None of the above appear on lists released by the Bureau on May 21, showing the nation's fastest-growing cities over the decade since the last census. Ten of the top 15 fastest-growing large U.S. cities (with a population of 50,000 or more) were in the South. As for numeric increase, cities in Texas are among those that have added the most people this decade. "Collectively, Houston, San Antonio, Austin, Fort Worth and Dallas increased by almost 933,600 people," the Bureau said. "This equals 39.5% of the roughly 2.4 million increase by the top 15 numeric gainers."
SITE SELECTION RECOMMENDS
Unparalleled times call for unparalleled solutions. In the case of the pandemic, one group is calling for a globally coordinated buildout of massive vaccine manufacturing capacity across many platforms in order to properly vaccinate the world in the shortest possible time. They're called AcceleratingHT, short for Accelerating Health Technologies with Incentive Design. The goal? To achieve maximum social benefit while limiting "vaccine nationalism." The plan to accelerate a COVID-19 vaccine follows a model that worked 13 years ago with a pneumococcus vaccine that saved 700,000 lives: global coordination by companies and governments. The group of nine economists says it can be achieved only by planning to build out multiple types of manufacturing capacity now, on the bet that — like a trifecta box wager at the racetrack — more candidates means better odds. And it would make economic sense because of the current $375 billion a month the IMF says the world economy is losing because of COVID-19.
Based on Advance Market Commitment (AMC) models for health technology financing, the mechanism's current optimal scenario would involve investing $137 billion to incentivize building or repurposing capacity for 18 vaccine candidates — 18 new factories, in other words. "Governments would directly finance 85% of the cost of capacity installation (we estimate $92 billion)," say the authors, and they would also guarantee to spend a certain amount (estimated at $45 billion) on vaccines in the first 18 months. Asked by Planet Money's Jacob Goldstein if an accurate headline for this big idea would be "Pay Companies Billions of Dollars to Build Vaccine Factories They'll Probably Never Use," Stanford economist Susan Athey said, "Yes."
Novartis in 2009 inaugurated the U.S.'s first ever large-scale flu cell culture vaccine and adjuvant manufacturing facility, a $1 billion investment in Holly Springs, North Carolina. Australia's CSL acquired the Novartis influenza vaccines business, and the operation was rebranded in 2015 as Seqiris, which in November 2018 pledged a $140 million expansion.
If you build it, will they come?
From 20-22 October, 2020 thought leaders, corporate investors, and leading free zone developers will convene in Yingkou, China to tackle the opportunities that make some zones stand out at the Global Free Zones Summit.
Learn from corporate executives about what they look for to differentiate free zones and special economic zones when choosing where to invest, and how market trends, global industrial development and emerging technologies are giving some zones a competitive edge.
Participants can attend 2.5 days of high-level panel discussions, site tours and networking events, forming relationships and engaging in dialogue that will define the future of how industry evolution and global development are shaping corporate investment strategies.
Register by 20 July, 2020 to take advantage of the Early Bird Rate and save $250 on your delegate registration!
INDONESIA
FoodNavigator-Asia reported this spring that Singapore-based Aice Group has opened its second ice cream manufacturing plant in Indonesia, located at Ngoro Industrial Park in Mojokerto, East Java. With 14 production lines capable of producing up to 115,000 boxes of ice cream daily, the new plant near Surabaya complements the company's first plant in Cikarang, West Java, located approximately eight hours' drive to the west, near Jakarta. Aice Group Brand Manager Sylvana Zhong told the publication that the company will be able to export to the Philippines and Vietnam from Indonesia, and that there are plans to open a third Indonesian factory somewhere in West Java.
CANADA
Dallas-based REEL FX Animation, which first joined the robust Montréal film and special effects cluster two years ago, has committed to expand and improve the technology at its REEL FX Creative Studios facilities and add 250 new jobs to a payroll that already numbers 200. The company also has a studio in Hollywood. The investment is supported by a repayable federal contribution of C$1.5 million from Canada Economic Development (CED) for Quebec Regions. "Projects such as this one showcase our homegrown talent in film and digital content production," said Mélanie Joly, member of Parliament for Ahuntsic-Cartierville, minister of economic development and official languages and minister responsible for CED. "We are here to support workers and Canadian SMEs; we are helping businesses to equip themselves adequately to remain competitive and shine on the international stage." Donna Henry, CFO for REEL FX Creative Studios, added, "We opened our Montréal studio in March of 2018 with a goal to employ at least 400 employees in three years. It is with the generous contribution from CED that we were able to build a state-of-the-art studio and meet that goal well ahead of schedule, doing so in just over 18 months."
Site Selection Managing Editor Adam Bruns made this photo on the lawn of the Nelson-Atkins Museum of Art in Kansas City, Missouri, last May. Like most museums, it has been closed since mid-March, and has established a recovery fund in order to sustain operations going forward. Many museums have devised virtual visit tools to sustain engagement with communities. When museums were included in the first federal COVID-19 economic relief package in March, Laura L. Lott, president and CEO of the American Alliance of Museums, said "We estimate that, collectively, museums are losing at least $33 million per day." Claes Oldenburg and his wife and collaborator Coosje van Bruggen installed "Shuttlecocks" in the museum's Kansas City Sculpture Park in 1994.