ONLINE INSIDER
Deemed "essential," the business of building America continues during the pandemic. Ron Starner talks to former Lieutenant Governor Rebecca Kleefisch about what that looks like in Wisconsin.
FROM SITE SELECTION MAGAZINE, JULY 2020 ISSUE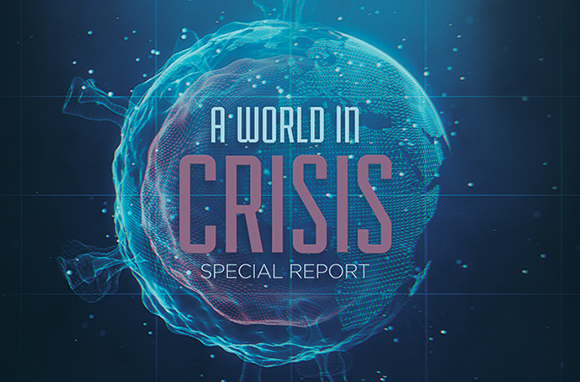 COVID-19 SPECIAL REPORT: INTRODUCTION
Like many of our readers' organizations, we shifted focus in response to the pandemic, scrapping our previous plans in order to devote our July issue to covering the world's response and recovery strategies.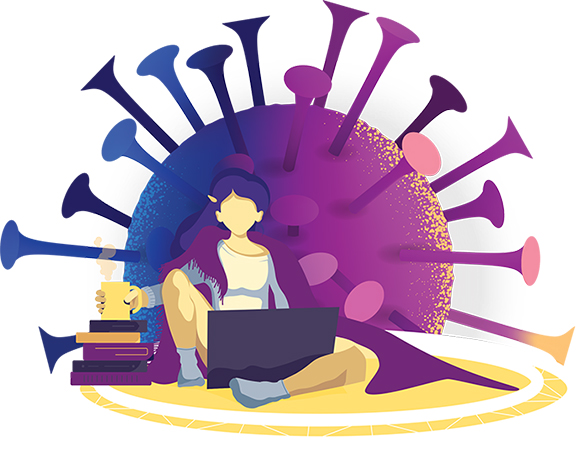 COVID-19 SPECIAL REPORT: REMOTE WORK
COVID-19 is disrupting traditional office use and dispersing workers around the country.
CONWAY ANALYTICS SNAPSHOT
A survey released this week by the Associated General Contractors of America and HCSS reports that construction employment increased in 329 out of 358 metro areas between April and May. Seattle-Bellevue-Everett, Washington, added the most construction jobs (28,600, 44%) in May, followed by New York City (25,000, 31%) and Pittsburgh, Pennsylvania (22,000, 60%).
A look at the association's nine pages of statistics shows that, cumulatively, the states adding the most construction jobs over that single month were the following:
| State | New Construction Jobs, April-May | Percent Increase |
| --- | --- | --- |
| Pennsylvania | 86,100 | 48% |
| California | 81,900 | 11% |
| New York | 73,000 | 31% |
| Michigan | 62,200 | 68% |
| Washington | 52,300 | 36% |
| Ohio | 28,500 | 15% |
| Massachusetts | 23,300 | 23% |
| Illinois | 22,400 | 11% |
| New Jersey | 18,000 | 15% |
| Texas | 13,200 | 2% |
The bad news? Two-thirds of highway construction firms had at least one crash in the past year at highway work zones they operate. Although 58% of firms reported that reduced traffic due to the coronavirus had made work zones safer, with traffic already back to 90% of pre-coronavirus levels by some estimates, those safety improvements are likely "fleeting," said AGC chief economist Ken Simonson. — Adam Bruns
MISSISSIPPI
After deciding last year to fly its flag in Mississippi with a 200-job, $59 million investment at NASA's Stennis Space Center in Hancock County, California-based autonomous rocket manufacturer Relativity Space this month announced a $2.4-million, 12-job expansion. The company — which 3D-prints its entire rocket — also recently relocated its HQ to a sprawling complex in Long Beach, and established a launch site at Vandenberg Air Force Base. "Southern Mississippi continues to play a leading role in America's journey to space, drawing from a rich history starting with the Apollo program and continuing through today's Artemis program," said Tim Ellis, CEO and co-founder of Relativity. "Relativity is honored to be part of the next chapter in this historic legacy. With a skilled work force and world-class infrastructure, Hancock County is the perfect place for us to perform the wide variety of tests that are critical to develop our fully 3D printed Terran 1 orbital rocket and Aeon engines."
TENNESSEE
TTI Floor Care — owner of Hoover, Dirt Devil and Oreck — is expanding is operation in Cookeville. Oreck first located a manufacturing facility there in 2007, when Site Selection talked to Tom Oreck about the deal. TTI, whose brands also include Milwaukee and Ryobi power tools, bought the assets of Oreck in bankruptcy court in 2013. TTI Floor Care will add several new production lines, products and shifts at the facility. "We want to thank the State of Tennessee, the Tennessee Valley Authority, Putnam County and the Cookeville community for their tremendous partnership and support," said Jessica Rapp, vice president and general manager, TTI Floor Care North America. "Our commitment and investment in Cookeville demonstrate the high degree of confidence we have in our exceptional employees and partners throughout the state."
SITE SELECTION RECOMMENDS
Last week, Green Business Certification Inc. (GBCI) announced the release of Safety First pilot credits for its SITES and TRUE rating systems in response to the COVID-19 pandemic. The new credits enable projects committed to sustainable landscape development and those pursuing zero waste goals to maintain those commitments while adapting practices and procedures in light of the current public health crisis. The new guidance for TRUE and SITES complements the Safety First pilot credits released by the U.S. Green Building Council (USGBC) for LEED earlier this month. "We know that healthy people in healthy places equals a healthy economy," said Mahesh Ramanujam, president & CEO, GBCI, "and GBCI is committed to ensuring that sustainability, health and wellness, and equity are grounded in our COVID-19 recovery strategies."
This year's Site Selection Sustainability Rankings will be published online only later this summer.
HP's corporate headquarters in Palo Alto, California, in spring 2018 was awarded Gold under the GBCI's TRUE (Total Resource Use and Efficiency) Zero Waste certification program.

Photo courtesy of GBCI
Innovation Zones at ASU is a uniqueportfolio that offers corporate partners opportunities to co-locate withArizona State University — a global leader in innovation. Comprising six uniquelocations, Innovation Zones at ASU is a pioneering co-location model thatempowers global businesses to grow and scale at unprecedented speed in today'scompetitive landscape.
Fromstartups to Fortune 500 companies, organizations that locate here benefit fromdirect connections with ASU's students and world-renowned researchers.Businesses have the opportunity to collaborate with leading national experts inartificial intelligence and wearable technologies, biosciences and healthcare,business, cybersecurity, logistics and supply chain, materials andmanufacturing, space exploration, sustainability and more.
We are driven by a high-qualityservice culture, creating an environment that exceeds expectations for ourpartners and community members. We operate with an enterprise mindset to findinnovative solutions to business and global challenges. Together, our potentialis limitless.
To learn more, visit https://innovationzones.asu.edu/.
Located in the mountains of Franklin, North Carolina, this rolling green hill started life as a potential golf course. After years of delay the project stalled, and now this space is shared by neighborhood residents. This dynamic scene provided the perfect backdrop for two of our colleagues who got married recently.