FROM SITE SELECTION MAGAZINE, JULY 2020 ISSUE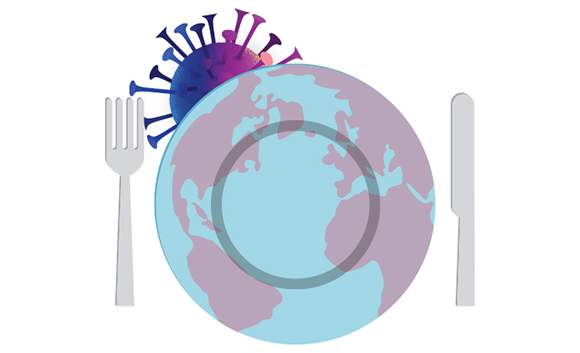 COVID-19 SPECIAL REPORT: FOOD & BEVERAGE
The food supply bent but didn't break. Gary Daughters talks to global food and beverage industry expert Richard Kottmeyer about the power of the center aisle, consolidation, comfort and flexibility.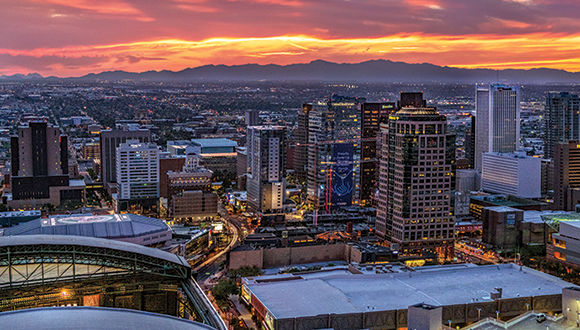 INNOVATION HUBS
Why Zoom and Microsoft picked markets outside the usual Top 20. And why those same markets are emerging in Startup Genome's new ranking of global startup ecosystems.
NEW HAMPSHIRE
Global med-tech company Vapotherm in June announced a major expansion in its capital equipment manufacturing capabilities in order to enable the company to increase production of its Precision Flow® systems by up to 20 times pre-COVID-19 pandemic levels. The Precision Flow Hi-VNI system is an advanced high-flow nasal cannula (HFNC) system using high velocity to treat the respiratory distress experienced by COVID-19 patients. "As hospitals and governments across the United States and around the world prepare for potential future waves of COVID-19 patients and subsequent pandemics involving respiratory disease, we are expanding our manufacturing capabilities to be in a position to meet the needs of hospitals and patients for our therapy," said Joe Army, CEO of Vapotherm. "The expansion also provides us with optionality and flexibility when thinking about our ability to bring new products to market faster."
MISSOURI
Accenture Federal Services (AFS) in June announced plans to open an Advanced Technology Center in St. Louis later this year to provide U.S. federal government agencies with digital, cloud, automation, artificial intelligence and cyber solutions. The center is expected to bring up to 1,400 new technology jobs to the area over five years. "The region's skilled talent, vibrant technology ecosystem and strong commitment to collaboration between government, civic, business, academic and community partners made St. Louis the ideal location for our new Advanced Technology Center," said John Goodman, AFS CEO. The new center will collaborate with Accenture sites in San Antonio, Texas; Washington, D.C.; Niagara Falls, New York; and Chesapeake, Virginia.
SITE SELECTION RECOMMENDS
London-based global mobility consultancy ECA International (which stands for Employment Conditions Abroad) last week released its list of the 100 most expensive cities in its annual Cost of Living report, which measures those costs for expatriate professionals using a basket of commonly purchased day-to-day goods and services. This year, the usual suspects in Switzerland and Southeast Asia still hover near the top, but the No. 1 most expensive city is Ashgabat, Turkmenistan. The figures were procured in February and March.
Among other findings, the report shows locations in the U.S. and Canada now make up 29 of the top 100 most expensive in the world. Thailand, Indonesia, Cambodia and Vietnam also have all risen in the latest ranking. "This continues to be a long-term trend as their economies have steadily strengthened in recent years," said ECA, corroborating analysis published in Site Selection in recent months. "While locations in these countries jumped up five places on average in the past year, they have risen by an average of 35 places in the last five years, including a 64-place rise for Bangkok to become 60th most expensive location in the world."
Global top 20 most expensive locations for expatriates
Location
Country
2020 Ranking
Ashgabat
Turkmenistan
1
Zurich
Switzerland
2
Geneva
Switzerland
3
Basel
Switzerland
4
Bern
Switzerland
5
Hong Kong
Hong Kong
6
Tokyo
Japan
7
Tel Aviv
Israel
8
Jerusalem
Israel
9
Yokohama
Japan
10
Harare
Zimbabwe
11
Osaka
Japan
12
Nagoya
Japan
13
Singapore
Singapore
14
Macau
Macau
15
Manhattan NY
United States of America
16
Seoul
Korea Republic
17
Oslo
Norway
18
Shanghai
China
19
Honolulu HI
United States of America
20
Photo by Abhishek Shah courtesy of Sanjay Puri Architects and v2com
This unusual perspective comes courtesy of Mumbai, India–based Sanjay Puri Architects, designers of a newly completed six-building, 126-apartment complex called Excellenseaa 126 in Surat, Gujarat. The uniquely designed complex — which the architects call a sustainable micro-environment — features extensive landscaping (with vehicles restricted to the perimeter), large cantilevered decks and extensive overhangs to mitigate heat gain in a location where the average temperature is in excess of 35°C (95°F) for eight months of the year. Among projects tracked in Surat in recent years by Conway Analytics are investments by De Beers, CTX Life Sciences, Kiran Gems, Sarin Technologies and Shreyans Textiles.