FROM SITE SELECTION MAGAZINE, SEPTEMBER 2020 ISSUE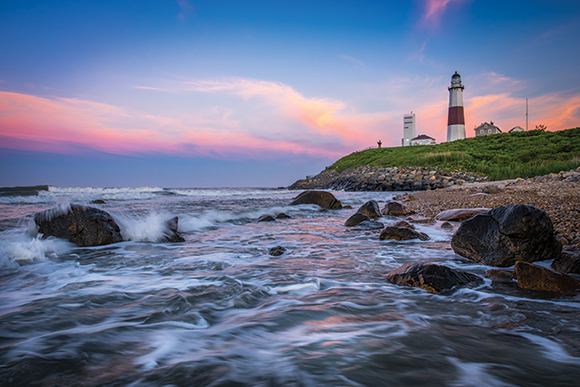 INTELLIGENCE REPORT
Think you know Long Island? Leaders we talked to at the Long Island Association, Brookhaven National Laboratory, a top defense manufacturer, a major utility and other organizations will help you know it a whole lot better.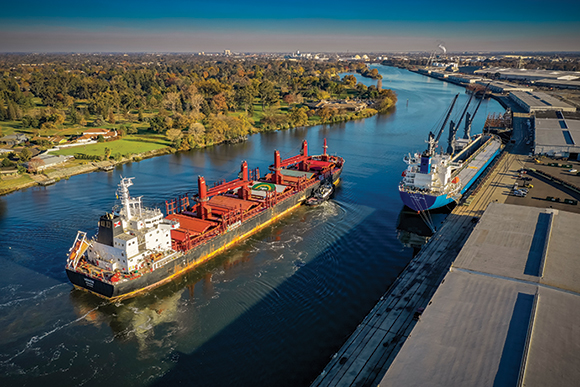 INVESTMENT PROFILE: SAN JOAQUIN COUNTY, CALIFORNIA
From the Port of Stockton to airport, intermodal and utility assets, companies find San Joaquin County infrastructure increasingly essential.
CONWAY ANALYTICS SNAPSHOT
Digging into data for our November 2020 issue's exploration of ports and free trade zones, we ran across recent research from UNCTAD and François Bost of the University of Reims in France that breaks out the numbers of free zones and special economic zones (SEZs) by world region and country. The United States accounts for 8.3% of the world's free zones and 4.7% of SEZs, but the Philippines more than doubles both of those proportions. China's 2,543 SEZs account for 47% of the global total.
"A count carried out in 2019 listed no less than 82 different terms to designate zones, the majority of which are used in a single country," Bost wrote in a 2019 "Transnational Corporations" article. "The reason for this 'terminological anarchy' is threefold. First, a lack of knowledge about the terminology used by different countries. Second, the desire of many countries to stand out from the rest by proposing different terms that more accurately reflect local realities. Third, the aspiration to present these SEZs in a more modern way (for instance, to take advantage of the vogue for 'technology parks'), and at the same time to veil the bad reputation of free zones during the 1970s and 1980s."
What are the differences between free zones and SEZs? Which U.S. and foreign zones were attracting the most activity in recent years? What new practices are pioneering zones implementing to increase the competitiveness of their tenants and their regions? In the November issue of Site Selection, our global corporate readers will find out the answers.
SITE SELECTION RECOMMENDS
The seventh edition of "Renewable Energy and Jobs – Annual Review" released by the International Renewable Energy Agency (IRENA) this week shows that jobs in the sector reached 11.5 million globally last year, led by solar PV with some 3.8 million jobs, or a third of the total, followed by biofuels with 2.5 million jobs. Last year, 63% of all renewables jobs were recorded in Asia, with China accounting for 38% of the global total, the new report reveals.
Many of the jobs are in the agricultural supply chain, particularly in countries like Brazil, Colombia, Malaysia, the Philippines and Thailand, with labor-intensive operations, IRENA reported. Other large employers in the renewables sector are the hydropower and wind industries, with close to 2 million and 1.2 million jobs, respectively.
"Adopting renewables creates jobs and boosts local income in both developed and developing energy markets," said IRENA Director-General Francesco La Camera. "While today we see a handful of countries in the lead, each country can harness its renewable potential, take steps to leverage local capabilities for industrial development, and train its workers."
CANADA
Ford and Unifor have reached a new national labor agreement establishing Ford as the first automotive manufacturer in Canada to build fully battery electric vehicles (BEVs) as part of a C$1.8-billion investment. Based on the agreement ratified this week, Ford will transform its Oakville Assembly Complex from an internal combustion engine site to also become a BEV manufacturing facility starting in 2024, as well as introducing a new engine program at its Windsor operations. Employees have also approved a three-year agreement that includes concessions such as "competitive alternative work schedules to maximize production flexibility" and an "enhanced temporary employee program," while receiving in return a 2.5% wage increase twice over the life of the agreement, ratification bonuses and a reduced grow-in period for new hires from 11 years to eight years. "By introducing battery electric vehicle production at Oakville Assembly Complex," said Dean Stoneley, president and CEO, Ford of Canada, "we are cementing our Canadian operations as a leader in advanced automotive manufacturing."
SPAIN
Messer, which calls itself the largest family-run industrial gases specialist worldwide, announced September 21 the construction of a new production plant for gases at its Spanish location in Vila-seca. It will be located in the south of the Tarragona Chemical Complex and will have a capacity of 2,400 tons of oxygen, nitrogen and argon per day. Messer said the growth in Spain was laying the foundation for further growth in Western Europe. The new production plant will be connected to the Messer pipeline network to meet the growing oxygen and nitrogen demand of the chemical industry in Tarragona. In addition, manufacturing companies in the region will be supplied with gases — liquefied in tankers and gaseous in cylinders.
Milwaukee-Chicago Corridor Heats Up with Shovel-Ready Options in Franklin, Wisconsin
Located on I-94 in the Chicago-Milwaukee corridor just 20 minutes north of Foxconn and 20 minutes south of Lake Michigan Port of Milwaukee; fast-growing Franklin is a spacious and growing city, with thousands of acres near rail and a foreign trade zone, just minutes from General Mitchell International Airport and an hour from O'Hare. These logistical advantages; combined with a favorable tax climate, access to skilled workforce, and our competitive energy costs; make the new 580+ acre Franklin Corporate Park a great fit. Using $15M+ in tax increment financing, Franklin is constructing public water, sewer, roads and amending land to support planned projects totaling more than 1,200 square feet of spec space and creating hundreds of shovel-ready acres for new development. The Franklin Corporate Park will exceed the benchmarks set by the existing 650-acre Franklin Business Park, the most successful park in the history of Wisconsin. Join the ranks of Franklin companies such as Quad Graphics, Ascension Hospital, Carma Labs, and Northwest Mutual - click the image to learn more.  
The "heart" of the STAR detector at Brookhaven National Laboratory's Relativistic Heavy Ion Collider on Long Island is the Time Projection Chamber (pictured), which tracks and identifies particles emerging from ion collisions. "By using powerful computers to reconstruct the sub-atomic interactions which produce the particles emerging from each collision, the detector can, in a sense, run time backwards," Brookhaven explains. "This process can be compared to examining the final products which come out of a factory and trying to determine what kinds of machines produced them."