FROM SITE SELECTION MAGAZINE, SEPTEMBER 2020 ISSUE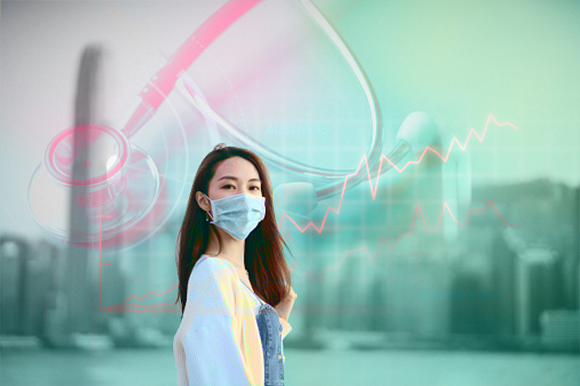 ASIA
An excerpt from a new report by KPMG and Venture Valuation provides insight into where and how companies go public in Asia amid a shifting life sciences landscape.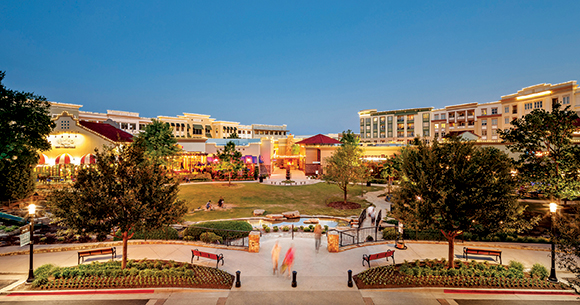 INVESTMENT PROFILE: ALLEN, TEXAS
A jobs engine emerges in a North Dallas suburb known for high school football.
SITE SELECTION RECOMMENDS
Structured finance, real estate and banking analytics firm Trepp last week released a report to examine the impact of COVID-19 on office properties across the U.S. in collaboration with CompStak, a provider of commercial real estate lease comps, sales comps and property information. Roughly $3.3 billion in outstanding office CMBS across 125 loans and 245 properties have been flagged for having requested forbearances thus far.
When looking at different rent metrics across the largest markets in the U.S. throughout the COVID-19 pandemic, it is clear that landlords have been providing more concessions to their tenants, Trepp said, noting that the concession numbers closely resemble the uptick seen during the 2009 Great Recession.
"Utilizing CompStak's comprehensive lease comp data, we observed recent changes in concession trends, including a 30% increase in the free rent ratio compared to the same period last year as a result of the current pandemic," said Lucas Winter, report author and CompStak data analyst. This chart demonstrates some of the risk associated with major U.S. metro markets.
UNITED KINGDOM
Dublin Aerospace Group, the aviation maintenance company based in the Republic of Ireland, last week established Exeter Aerospace in the location of the former Flybe Maintenance Services at Exeter Airport. "We are thrilled to have made Exeter the home of our first UK MRO [maintenance, repair and overhaul] center," said Conor McCarthy, chairman & CEO of Dublin Aerospace Group. "The availability of the hangars and workshops there, combined with a phenomenal pool of local aviation and engineering talent, makes this a hugely attractive location for us." The Exeter facility will complement the Boeing 737, Airbus A320, and A330 overhaul capabilities of the company's main facility in Dublin with services catering to the Embraer 170/190 Regional Jets, Bombardier Dash 8/Q400, and ATR 72 Turboprop families in Exeter. The company is in the process of applying for UK CAA and EASA (EU Aviation Safety Authority) approvals, and plans to hire 100 immediately, with an overall goal of employing more than 250 aviation professionals over the next three to four years as airlines return to the skies. The business also plans to establish strong Aircraft Engineering Apprenticeship and Aircraft Mechanic Traineeship programs in partnership with the UK Government and Exeter College.
HUNGARY
China-based Lenovo last week announced plans to open a new in-house manufacturing facility in Hungary in Spring 2021. Based in Ullo, just southeast of Budapest Airport, the new facility will manufacture products across Lenovo's portfolio, including desktops, workstations and data center products. The new manufacturing facility succeeds a long-term partnership in Hungary with third party contract manufacturer Flex. "Hungary remains a well-connected location at the heart of Europe that's close to many commercial hubs," said Anita Lukacs, Lenovo country manager for Hungary, "meaning we can fulfill customers' orders more quickly and be more efficient with our transportation and delivery times." The $50 billion company's real estate portfolio features 30+ manufacturing locations, including sites in Argentina, Brazil, China, Germany, Hungary, India, Japan, Mexico and the United States. The company employs 63,000 worldwide.
Photo by Laurian Ghinitoiu courtesy of v2com
A gallery and museum in Viken, Norway, that "is a sculpture, a path in the landscape and a bridge — all in one," The Twist at Kistefos Gallery, designed by Bjarke Ingels Group, embraces three landscapes that overlap and intertwine. "Firstly, and originally, a natural landscape of rivers, waterfalls, islands, canyons and forests," the designers explain. "Secondly, an industrial landscape of mills, factories, warehouses, power plants, dams and bridges. Thirdly, and more recently, a continuously evolving landscape of sculptures and art objects. The new museum binds these three levels together with a simple sculptural building that responds to and challenges the landscape."