ONLINE INSIDER
By special arrangement with Lumina Foundation President and CEO Jamie Merisotis, today we feature an exclusive excerpt from his new book, "Human Work in the Age of Smart Machines," that tells the story of a Syrian refugee finding his way to a future in Canada. Credentials for Human Work illustrates how transparent credentials can facilitate dreams and opportunity.
FROM SITE SELECTION MAGAZINE, SEPTEMBER 2020 ISSUE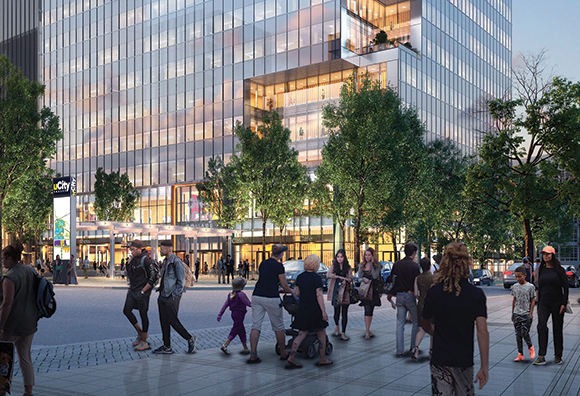 EDS & MEDS
Institutional developments reach beyond their walls to catalyze urban communities.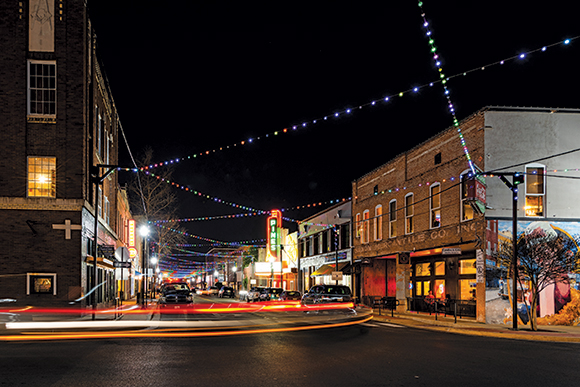 INVESTMENT PROFILE: LUFKIN, TEXAS
A small community delivers big-city benefits in Lufkin.
CONWAY ANALYTICS SNAPSHOT
The American Council for an Energy-Efficient Economy (ACEEE) this week released the 2020 City Clean Energy Scorecard. Spurred in part by a new law ensuring upgrades to many inefficient buildings, New York is No. 1, followed by Boston and Seattle in a tie for second and Minneapolis and San Francisco tied for fourth. Among those leaders' actions, Boston and Los Angeles updated codes to require new buildings be pre-wired for electric vehicle charging stations at more parking spaces, and San Francisco convened a network to work with marginalized communities to establish equitable zero-emissions residential building strategies. St. Paul (No. 16) was the most-improved city, taking key steps to improve efficiency of existing buildings, reduce total vehicle miles traveled and embrace renewable energy. St. Louis (No. 28) was the second-most-improved city — in April, it became the third city in the country to require large existing buildings to meet a performance standard, which will drive energy efficiency upgrades.
The scorecard ranks cities in five policy areas, with Austin and Boston leading the way in local government operations, for example; Washington, D.C., topping the list for community-wide initiatives and Boston, Chula Vista (California), Minneapolis and San Diego tying for first in their work with energy and water utilities.
Expanded from 75 cities last year, the new report assesses policies adopted by May 1, 2020, analyzing the efforts of 100 major U.S. cities — home to 19% of the nation's population — to make buildings and transportation more energy-efficient and scale up the use of renewable energy. Over time, the Scorecard has adopted metrics to assess community involvement and equity as part of cities' clean energy efforts. To find extended details on each city's clean energy efforts, visit ACEEE's state and local policy database. And watch for some of the ACEEE data from its 100 city scorecards to be incorporated into Site Selection's latest Sustainability Rankings, to be published exclusively online later this year.
MONTANA
Since 2013, scientific institute UNAVCO, with 233 worldwide members and an $18 million budget, has operated the Geodetic Facility for the Advancement of Geoscience (GAGE) under an award from the National Science Foundation (NSF). Now, as reported in the Missoula Current, UNAVCO will do so from a new office in Missoula as it branches out from Boulder, Colorado. The Missoula Economic Partnership in September submitted a job creation grant on behalf of the company based on its plans to create 27 local jobs. UNAVCO President Rebecca Bendick told the paper, "Missoula has a ready and able technically skilled workforce here that we'd love to recruit and integrate into our geodetic workforce. Missoula also offers an exceptional quality of life and frankly an affordability that Boulder does not offer to my scientific and technical workforce." Noting the strength of the Montana University System in Missoula and Bozeman, she said, "We're also very eager to leverage Montana's incentives for technology transfer. Montana is a great place to have small spin-off companies that can use some of the things developed at UNAVCO more effectively in the commercial sector."
CALIFORNIA
CBRE announced in late September that Triscenic Production Services, Inc. signed four new leases at industrial properties in Valencia, California, to accommodate Triscenic's production clients with set-storage and lock-up rooms, soundstages, production offices and mill space for TV, theatrical, commercial and music events in a region heavy with entertainment activity. Triscenic's portfolio of industrial and office square footage totals over 1.5 million square feet _ "an impressive footprint that keeps expanding," said Triscenic COO Bob Doyle in a CBRE release. CBRE's Matt Dierckman observed that the expanded space will allow Triscenic to provide resources to additional productions "at a time when the entertainment industry is ramping up to meet the ever-increasing demand for content across all platforms."
SITE SELECTION RECOMMENDS
New survey results released this week by NAIOP serve as a worthy bookend to the Trepp report issued last week, as it tracks the effects of the pandemic on the commercial real estate industry. Respondents reported continued gradual improvement in deal activity, but also reported more tenants seeking rent relief, particularly in the office sector.
"Office rent collections experienced a minor setback, with only 74.1% of respondents reporting 90%+ on-time collections, vs. 83.4% of respondents in August," NAIOP reported. Survey data also suggest that building owners and managers are fielding more requests for rent relief from non-industrial tenants. "Office properties experienced the sharpest increase in rent relief requests," NAIOP stated, "with the ratio of respondents reporting requests from more than 10% of their office tenants increasing from 25.4% in August to 37.7% in September." The graph shows the trend over three months of NAIOP surveys.
What percentage of tenants in your properties have paid their rent in full and on time?
Amazon is one of many industry leaders taking advantage of a Mississippi site. In 2018, Amazon announced the location of its first fulfillment center in the state in Marshall County in North Mississippi, a strategic move in the company's ongoing efforts to grow its distribution network. Amazon chose to locate in a 554,000-square-foot facility in Panattoni Development's Gateway Global Logistics Center. The company created 850 jobs to support its first Mississippi operation.
In 2019, Amazon announced the location of its second Mississippi fulfillment center in Olive Branch, as well as the creation of 500 more jobs for North Mississippi's talented workforce. Located in a 1 million-square-foot facility in Olive Branch's Legacy Park, the fulfillment center's associates ship large items, including sports equipment, patio furniture, bicycles and more.
Mississippi's distribution industry continues to deliver results for Amazon and numerous renowned companies with distribution operations in the state. Learn more by visiting Mississippi.org or calling the Locate Mississippi team at 1-800-360-3323.
Paul Newman, one of Site Selection's stellar regional directors of sales, was happy to be at Burt's Pumpkin Farm in Dawsonville, Georgia, last November. The farm is located near the entrance to Amicalola Falls State Park, where Johnny and Kathy Burt started growing pumpkins in 1972. When the patriarch of the family, John Crane, originally bought the property in the 1800s, Amicalola was part of the deal. But the property where the state park is located today was confiscated from Bartley Crane in the late 1800s after he failed to pay taxes on the whiskey he made and sold from his still. "This fall you cannot go near the place since everyone from Atlanta is coming there to get out of the crowded city during COVID," Paul says, "but that means Burt's is overwhelmed with crowds."