FROM SITE SELECTION MAGAZINE, NOVEMBER 2020 ISSUE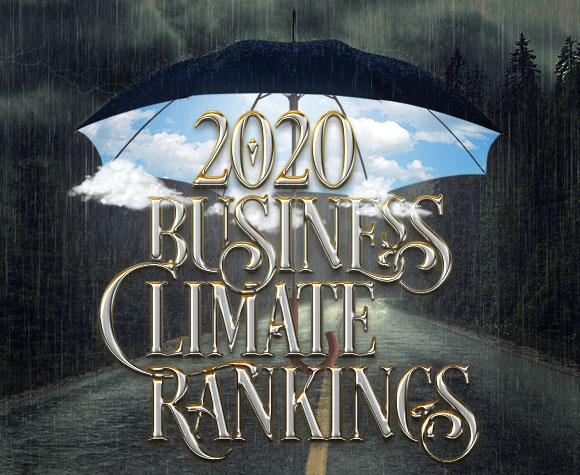 BUSINESS CLIMATE RANKINGS
For the first time ever, a tie for first place — between North Carolina and Georgia — marks the 2020 edition of Site Selection's annual Business Climate Rankings.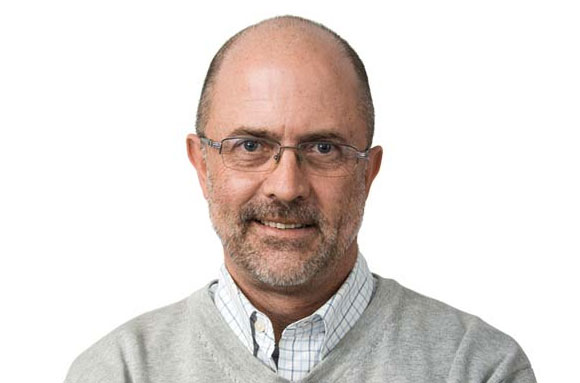 EDITOR'S VIEW
Editor in Chief Mark Arend says all sorts of site selection criteria can be quantified, but certainty and predictability you feel in your bones.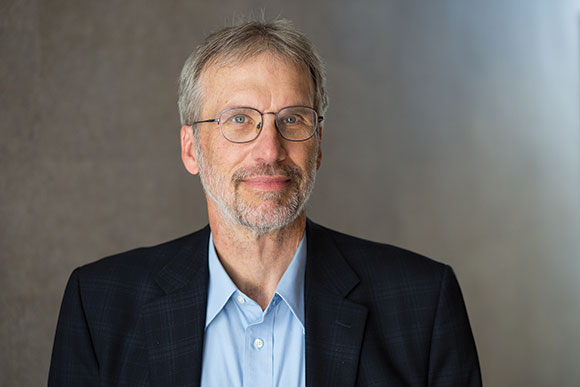 INCENTIVES UPDATE
Respected incentives policy expert Timothy J. Bartik, senior economist at the W.E. Upjohn Institute for Employment Research, contributes an exclusive commentary on the need for stronger public service investments.
NORTH CAROLINA
Texwipe, recently acquired by Illinois Tool Works, will invest in a new manufacturing operation in a former Hanesbrands plant in Mount Airy, a town of 10,000 best known as the hometown of actor Andy Griffith that has built an entire tourism economy around his TV show's friendly town of Mayberry. A combination of city, county and state incentives helped land the project known until late October by the code name "Project Connection," according to a report in The Mount Airy News. Texwipe makes contamination control supplies and cleaning products for life sciences, semiconductor, and other industries requiring critical manufacturing environments. In addition to a plant in its headquarters of Kernersville, North Carolina, Texwipe operates plants in the Philippines and China.
GEORGIA
Pacific Cycle, parent company to Schwinn, Mongoose and Kid Trax bicycles, has signed a lease for a full 1.1-million-sq.-ft. building at the Georgia International Trade Center in Rincon, located 16 miles from the Port of Savannah. The property developed by Chesterfield and Stonemont includes a total of 2.4 million sq. ft. across four buildings in phase one, with three more buildings totaling another 2 million sq. ft. on the way in Phase II, according to ReBusinessOnline.com. Headquartered in Madison, Wisconsin ("one of the most bicycle friendly cities in the USA," says the company), Pacific Cycle also has locations in Illinois, California, Toronto (Canada), Poole (UK) and Shanghai (China).
SITE SELECTION RECOMMENDS
TuSimple currently ships freight for customers using autonomous trucks moving from Arizona to Texas.

Photo courtesy of TuSimple
Readers of the 2020 Texas Economic Development Guide from Conway Data's Custom Content division learned from our interview with Mike Berry, president of AllianceTexas developer Hillwood, about major plans afoot with Deloitte for the a new Mobility Innovation Zone (MIZ), which they call a "do tank" for smart infrastructure and autonomous technologies development. The latest to-do in the MIZ is news that self-driving technology and autonomous trucking firm TuSimple has agreed to locate a driverless trucking logistics hub there with driverless routes coming in 2021 to Austin and Houston.
TuSimple inked the deal in late October, on the heels of autonomous truck investments and partnerships with VW's Traton Group and Navistar earlier this year. "TuSimple is building the world's first autonomous freight network, and an important part of our strategy is to secure suitable locations for our terminals, and the Mobility Innovation Zone is exactly what we were looking for," said Lee White, vice president of strategy, TuSimple.
Conway Data Staff Photographer Sebastijan Jug made this photograph of a custom Harley Davidson covered with 24-carat gold in front of a 1.5-MW melting furnace at Štore Steel in Slovenia. Last year the company celebrated 50 years of cold finishing by opening a new peeling line (for peeling, polishing, chamfering, inspection and packaging).
CORRECTION: The bone-chilling photo of surfers off the northern coast of Ireland we featured in last Friday's newsletter was made by Conway Data Global Director of Training & Events Laura Martin.