FROM SITE SELECTION MAGAZINE, NOVEMBER 2020 ISSUE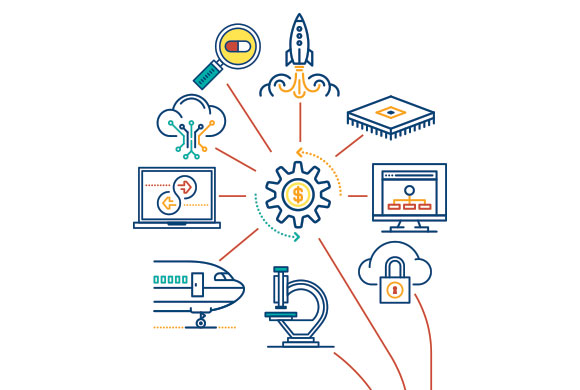 COLORADO
In an excerpt from Conway Custom Content's newly posted economic development guide "2020 Colorado: Peak Resilience," we learn how Colorado OEDIT is leading the economic recovery effort. And we get a peek inside why the federal Bureau of Land Management picked Grand Junction for its new HQ.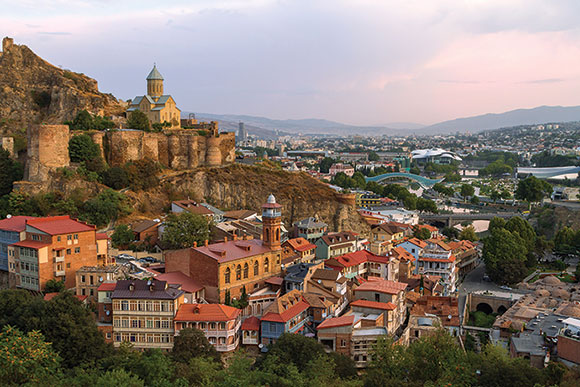 INVESTMENT PROFILE: COUNTRY OF GEORGIA
Learn directly from company and government leaders why this country makes sense for light manufacturing and business services, among other sectors, and why it's leapt to No. 7 in the world in the World Bank's Ease of Doing Business report.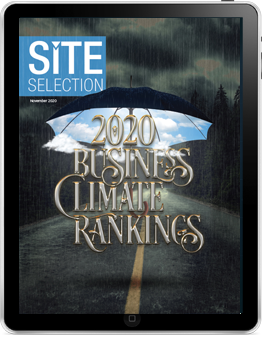 You can now access the complete Digital Edition of Site Selection's November 2020 issue. Inside you will find our annual Business Climate rankings of U.S. states; rankings of the top free trade zones in the U.S. and abroad (including our ports & free trade zones directory); exclusive rankings of the top states and metros for FDI project attraction; and annual ranking of regions along the Ohio River corridor. The issue includes analysis of incentives policy and U.S. Opportunity Zones, and industry reports on the global automotive, aerospace and defense, and data center sectors. In addition to international reports on Germany, India and the Caribbean, you'll also find the Sarasota County Intelligence Report, and area spotlights on Washington, Colorado, Kansas, Mississippi, Nebraska, Virginia and the U.S. Southwest. Finally, you can access Site Selection Investment Profiles about the country of Georgia; San Bernardino County, California; Hampton Roads, Virginia; Northwest Ohio; New York City; and Mississippi.
SITE SELECTION RECOMMENDS
Image courtesy of U.S. Semiquincentennial Commission
Veterans Day comes on Wednesday, November 11. The nation's Semiquincentennial comes in 2026. The two events converged earlier this month as the U.S. Semiquincentennial Commission announced the launch of America 250 November Salute, a month-long celebration of veterans, active duty military and their families. Until the end of November, Americans have the opportunity to submit a photo of themselves or their loved ones to an online photo mashup generator, with America 250–branded photo filters commemorating the service of veterans and active duty military, and in remembrance of those who have died. The filtered image will be available for the user to download and display in an online "Gallery of Salutes."
Photos may be submitted through the end of the month at www.NovemberSalute.America250.org. The full Gallery of Salutes will also be available on the America 250 website, www.america250.org. More information about the Commission's vision and approach to programming can be found in Inspiring the American Spirit.
ALBANIA
The Japanese giant has opened a new automotive wiring harness assembly operation in a suburb of Tirana, according to the office of Albanian Prime Minister Edi Rama (a former painter, art professor and basketball player who's led the country's Socialist Party since 2005.) While initially forecast to employ as many as 2,000 by the end of 2021, the payroll could reach 5,000 in the coming years. "Our company is the first car parts company coming from Japan and our goal is to make all other companies understand how it is possible to do business in Albania," said an unnamed leader of SEWS-CABIND, the Sumitomo-backed company whose HQ is in Torino, Italy, with other plants and JVs in Morocco, Poland and Mexico. "What you see here has been built in one year and during the pandemic." Albania Finance and Economy Minister Anila Denaj credited in part the country's decision last year to lower profit tax rate on the automotive industry from 15% to 5%.
MEXICO
Part of the Keeson Technology Group family based in Jiaxing City, China, Ergomotion, based in Santa Barbara, California, in late October chose Ciudad Juárez, Chihuahua for a new manufacturing plant for adjustable bases for bed frames. The expansion with the company's first North American plant "was fueled by the decision to increase product capabilities, oversee manufacturing functions, and ultimately to stay closer to Ergomotion's customer base in the United States," said a company release. The Juárez facility is located in the high-growth southeast quadrant of the city and is approximately 8.5 miles from the U.S. border. "Ergomotion's long-term goal is to strengthen their operations and continue to open new facilities in the United States to better serve existing customers, retailers and strategic partners," the company said.
Conway Data Executive Vice President Ron Starner made this photo recently at Lake Allatoona north of Atlanta. First authorized by the United States Congress and signed into law by President Franklin D. Roosevelt through the Flood Control Act of 1941, the dam that formed Lake Allatoona was delayed in construction until after World War II. The first Corps of Engineers lake in Georgia sits atop the ruins of Etowah Village, a town formed around iron ore mining and processing that was destroyed by the advancing Union Army in 1864 and never rebuilt. Today, with 270 miles of shoreline, the lake welcomes 6 million visitors a year.