FROM SITE SELECTION MAGAZINE, NOVEMBER 2020 ISSUE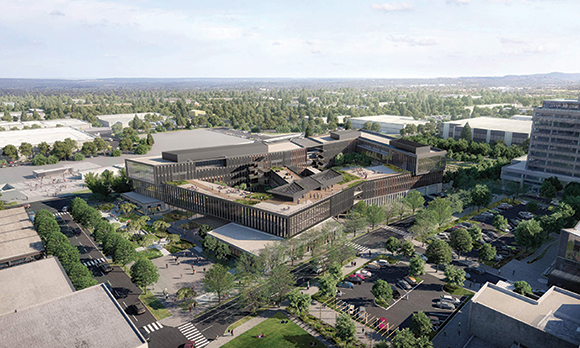 WASHINGTON STATE
The pandemic altered REI's HQ vision. Facebook leaders tell us why the still-growing social media giant was ready and willing to move into REI's just-constructed campus.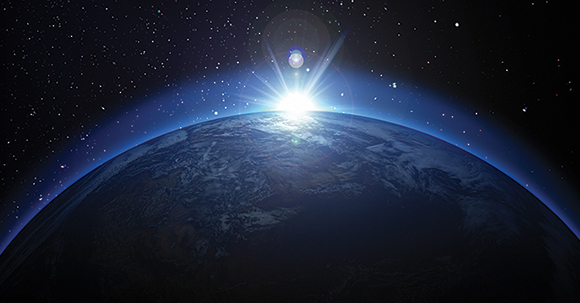 AEROSPACE & DEFENSE
Editor in Chief Mark Arend takes a look at PwC's latest analysis of top countries and top states for aerospace attractiveness, released at "a precarious moment in the industry's history."
CONWAY ANALYTICS SNAPSHOT
Thanks to multiple FOIA requests and lawsuits from a bevy of news organizations, the U.S. Treasury this week released the full list of recipients of U.S. Small Business Administration Paycheck Protection Program loans. The lists of companies receiving loans of under 150,000 are broken out by state and maintain recipients' anonymity. But the national list of those receiving loans of more than $150,000 named the companies — all 662,515 of them, across 56 U.S. states, territories and the District of Columbia. That means most of the 5.2 million companies receiving SBA-backed PPP and Economic Injury Disaster Loan (EIDL) program loans received under $150,000 and remain nameless in the federal government data. Altogether, the SBA approved $525 billion in forgivable loans.
A small-to-medium-sized enterprise is defined as any company with up to 500 employees. Analysis by the Washington Post and others has indicated many loans went to operations or affiliates that are part of companies much larger than that. An SBA statement said the COVID-19 relief loan programs "have helped millions of small businesses and tens of millions of American workers when they needed it most."
The leading states are largely, but not entirely, a reflection of population:
| State | No. of Loans |
| --- | --- |
| 1. California | 87,916 |
| 2. Texas | 52,099 |
| 3. New York | 47,072 |
| 4. Florida | 42,047 |
| 5. Illinois | 27,459 |
| 6. Pennsylvania | 26,074 |
| 7. Ohio | 23,010 |
| 8. New Jersey | 21,935 |
| 9. Michigan | 20,012 |
| 10. Georgia | 18,401 |
Here are the top 10 cities for these larger loans:
| City | Loan Count |
| --- | --- |
| New York | 12,875 |
| Houston | 8,422 |
| Chicago | 6,241 |
| Los Angeles | 5,707 |
| Dallas | 4,483 |
| Miami | 4,175 |
| Brooklyn | 4,045 |
| San Francisco | 3,858 |
| San Diego | 3,714 |
| Atlanta | 3,696 |
And here are the top industry sectors for the larger loans, very much reflective of Site Selection's most recent tallies of Top Industries by number of projects worldwide, published in March 2020, when growth was still occurring across many sectors:
| Industry | Loan Count |
| --- | --- |
| Business & Financial Services | 166,439 |
| Machinery, Equip. & Const. | 136,998 |
| Life Sciences | 100,247 |
| Food & Beverage | 75,498 |
| Automotive | 29,915 |
| Consumer Products | 27,892 |
| IT & Comm. | 26,801 |
| Transport & Logistics | 25,657 |
| Metals | 11,726 |
| Energy | 8,770 |
"To enhance the accuracy of the August 2020 release, SBA updated the column heading previously labeled as 'JobsRetained' to 'JobsReported,' " says a Treasury note on the data, noting that the information was taken "from the PPP loan borrower application where applicants were asked to report their number of employees." Translation: Job retention was intended, but not necessarily required. "An analysis by Gusto, a payroll provider for small companies, found that the chances a worker would lose their job at a company that took a PPP loan increased by 25% during the week that the loan's restrictions on job reductions ended," reports Greg LeRoy of Good Jobs First. — Adam Bruns and Daniel Boyer
SITE SELECTION RECOMMENDS
The Economist Intelligence Unit's latest Worldwide Cost of Living (WCOL) Survey finds that cities across the U.S. are becoming cheaper, as Latin American cities also become more affordable. "Weakening currencies are most evident in Latin America where cities such as São Paulo and Rio de Janeiro have been among the biggest movers down the index," the EIU reports.
The biannual survey compares more than 400 individual prices across 138 products and services in 130 cities. The biggest mover down the index is Reykjavik, Iceland, dropping 27 spots to No. 56 most expensive. After the two Brazilian cities, the next biggest drops in costs are occurring in Bangkok (down 20 spots to No. 46), Moscow (down 20 spots to No. 106) and Mexico City (down 18 spots to No. 73).
Download the key findings here.
Infographic courtesy of Statista
JAPAN
Data center giant Equinix, which opened its first data center in Osaka in 2013, in late November announced an initial investment of US$55 million to build its third International Business Exchange (IBX) data center there. "Osaka is home to the second-highest concentration of businesses in the country and has become a hub for startup companies and innovation," the company stated. "It is gearing up to become Japan's next international financial center and drive the growth of the digital economy. With numerous businesses related to energy, healthcare and medical services, and manufacturing, Osaka has evolved to become a prime location for data centers in Japan, the second largest following Tokyo." Read more in a Nov. 25 blog entry by Kuniko Ogawa, Equinix managing director for Japan, on the emergence of Osaka as a digital hub.
SPAIN
As reported by El Periódico, French e-commerce tech firm SQLI moved to this city, near Barcelona, in 2018, and is now consolidating its expansion in Spain at a new HQ there. "The director of the company in Catalonia, Thomas Gendulphe, explained that SQLI 'had Barcelona in its sights' and that the decision to open here was taken when an important client asked them to give him support from the Catalan capital," a web translation of the news report says. Based in Paris, SQLI employs more than 2,200 globally across 35 offices, 11 of them in France.
CONWAY DATA TRAINING & EVENTS
New Mexico's EnergyPlex
The home of New Mexico's EnergyPlex, Lea County is a place where traditional and renewable energies complement each other to create a robust energy sector driving a diverse and growing economy. The EnergyPlex has many assets to attract an ever-growing and new business base, including energy resources, a skilled, knowledgeable workforce, quality, developable land, and strong state and local incentive programs. Investments, growth, and quality of life are a constant in Lea County, creating the opportunity for expansion, start-up, and relocation. Lea County is committed to collaboration, innovation, and businesses' success.
The Economic Development Corporation of Lea County (EDCLC) is a private, non-profit organization dedicated to recruiting new, quality businesses to Lea County, New Mexico, and assisting with the retention and expansion of existing industry. For more information please visit www.edclc.org to discover more about the EnergyPlex's vast array of opportunities for those ready to take their business and opportunities to the next level.
U.S. Coast Guard photo by Chief Petty Officer Nick Ameen courtesy of DVIDS
Conway Data Executive Vice President Ron Starner saw this captivating image of an emperor penguin this week in ArcticToday, in a report describing the peregrinations of the Coast Guard Cutter Polar Star (background) as it traveled to the Arctic Circle. A little searching in the deep archives of the Defense Visual Information Distribution Service (DVIDS) turned up the image, made in January 2018 by U.S. Coast Guard Chief Petty Officer Nick Ameen when the Polar Star was at the other end of the planet, on its way through McMurdo Sound in Antarctica in support of Operation Deep Freeze 2018, the U.S. military's contribution to the National Science Foundation-managed U.S. Antarctic Program. The NSF has cut back on activity in Antarctica in order to control the spread of COVID-19.
The icebreaker is part of the first Coast Guard mission north of the Arctic Circle since 1982, says the ArcticToday report, with the chief aim of showing that "the United States is present and active in the U.S. exclusive economic zone and territorial sea off of Alaska's Arctic coast," according to Captain William Woityra, commanding officer of Polar Star.