FROM SITE SELECTION MAGAZINE, NOVEMBER 2020 ISSUE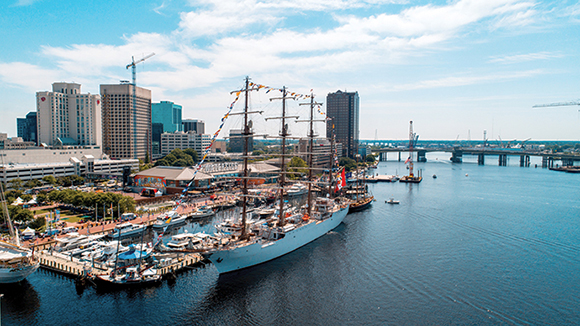 VIRGINIA
South Korea's Navien and the United Kingdom's GSK are among the bevy of foreign companies expanding in the Commonwealth.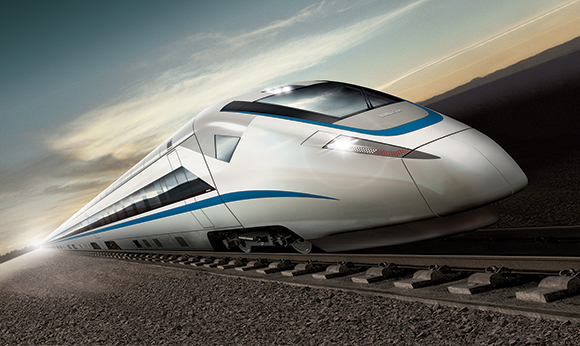 NEWS BRIEFS
Sweden welcomes an expansion by Bombardier and the unveiling of a forthcoming cargo ship with composite sails. New digital infrastructure comes to Africa. Kosher food choices appear on UAE's flagship airline. China will welcome Universal Beijing Resort on schedule in May.
CHINA
The Chinese semiconductor manufacturing juggernaut marches on. Last week, Huawei, the Chinese telecommunications and electronics, completed phase-two construction of its first domestic optoelectronics chip manufacturing factory, Wuhan Huawei Optical Factory Project, located in Wuhan Optics Valley Center. Now the two-year ramp-up to full manufacturing begins. As reported by South China Morning Post, the news came via a website posting by China Construction Eighth Engineering Division Corp. that was then removed without explanation. The company's first phase of a $1.1 billion optoelectronics R&D and manufacturing center in the UK was approved in June by local officials in Cambridge. And a separate chipset manufacturing plant is moving forward in Shanghai, as the company continues to respond to trade obstacles and sanctions by developing its own independent supply chain.
MISSOURI
Boehringer Ingelheim's new investment in St. Joseph continues a presence in the northwestern Missouri city that goes back to a 1980s purchase of a company whose animal health footprint in the region stretches back more than a century to 1897, when Anchor Serum produced a hog cholera vaccine. The investment comes on the heels of a nearly $80 million expansion of its animal vaccine operations in St. Joe and Athens, Georgia, originally announced in 2017 and completed in 2019. Bernd Eichenmuller, now the company's global head of bioprocess technology shift, told Site Selection 11 years ago that the choice to grow in St. Joe was driven by workforce. The company's animal health division employs 3,000 across a site portfolio that also includes operations in Iowa, Minnesota, New Jersey and Puerto Rico.
SITE SELECTION RECOMMENDS
Are your corporate site selection decisions increasingly concerned about factors such as available and attainable housing? Then you'll want to pore over the complete data sets and findings of "The State of the Nation's Housing 2020," released in November by the Harvard Joint Center for Housing Studies. In addition to examining the pandemic's influence on both renters and homeowners, the report delves into the effects of climate change; racial disparities and economic inequality in housing; and the potential for residential construction to help lead the recovery. Interactive maps are available for further exploration by location.
CONWAY DATA TRAINING & EVENTS
Photo courtesy of Kilroy Realty
Our reporting for the film and entertainment report coming in the January 2021 issue of Site Selection is looking closely at the real estate holdings and expansions of Netflix. Among the company's new locations is 100% of the office space at Netflix on Vine, this project from Kilroy Realty — NAIOP's 2020 Developer of the Year — that received a virtual unveiling last week in the heart of Hollywood. Artist Maggie West collaborated with Jeremy Kirsch of SparkleMasters to create the five-story photographic sequin mosaic, a kinetic art installation called SPECTRUM that is composed of 39,000 powder-coated stainless steel sequins.