FROM SITE SELECTION MAGAZINE, JANUARY 2021 ISSUE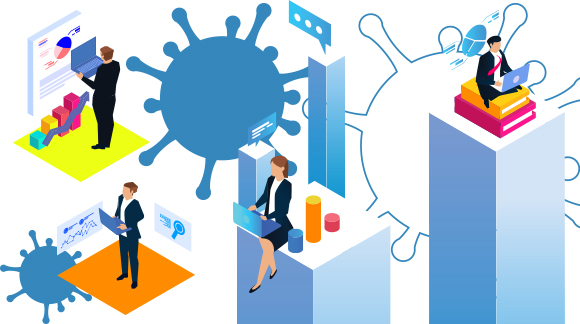 SITE SELECTORS SURVEY
Our annual survey of site selection consultants, conducted in late November, reveals how the global outbreak of coronavirus significantly altered company location decision-making.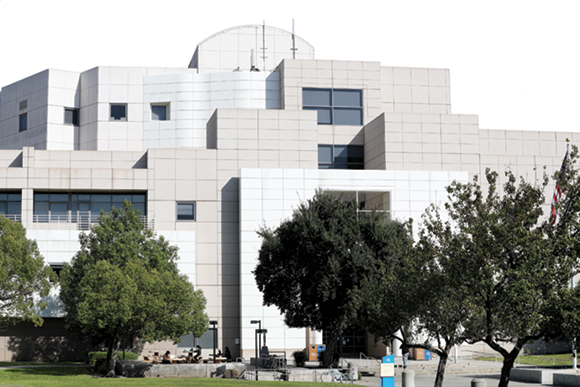 INVESTMENT PROFILE: SAN BERNARDINO COUNTY, CALIFORNIA
How one California county equips workers with skills in technology and entrepreneurship.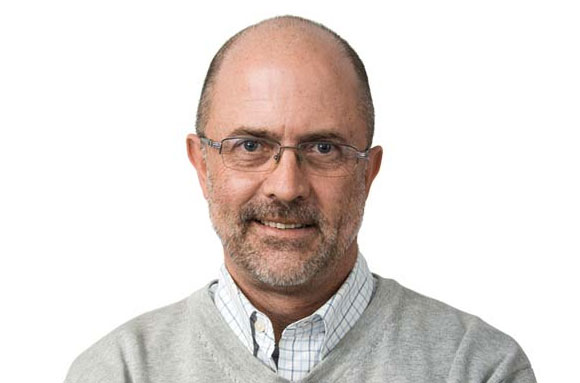 EDITOR'S VIEW
The month of January, Editor in Chief Mark Arend reminds us, was named for the Roman god Janus, who looks backward and forward at the same time.
CONWAY ANALYTICS SNAPSHOT
"To expand the economy, invest in Black businesses," write The Brookings Institution's Andre Perry and Carl Romer this week in an essay. "Black people comprise approximately 14.2% of the U.S. population, but Black businesses comprise only 2.2% of the nation's 5.7 million employer businesses (firms with more than one employee)," they report, noting that the corporate sector is now stepping up with billions of dollars in support of racial equity. They then proceed to break down the latest Census data to see where in the nation its 124,004 Black employer establishments are most prevalent and most influential. Among the 112 metro areas with data, St. Louis, Missouri, leads by far with 6,208 Black-owned businesses, according to the most recent available data from the 2017 American Business Survey. Here are the top three metros by highest percentage of Black businesses:
| | | |
| --- | --- | --- |
| Metro Area | Number of Black Businesses | Black Businesses % |
| St. Louis, MO | 6,208 | 10.8 |
| Fayetteville NC | 342 | 7.8 |
| Albany, GA | 172 | 6.8 |
Evaluated by the ratio of Black businesses to the metro's share of Black population, St. Louis is No. 1 again, followed by El Paso, Texas, and Oxnard-Thousand Oaks-Ventura, California. Analyzed by highest average employee pay at Black firms, Port St. Lucie, Florida; Las Vegas, Nevada; and Washington, D.C., top the charts.
Which areas among the leaders have performed well in overall economic development rankings such as Site Selection's annual Top Metros scorecard? Our most recent tally in March 2020 found Albany, Georgia, tied for seventh place in the Tier 3 population category (less than 200,000), after placing fifth the year before. The nation's capital area placed No. 9 among the largest metros in our March 2019 tally (after placing No. 8 the year before) and St. Louis was No. 10. Watch for this year's top metros, top micropolitans and, of course, top states in our highly anticipated Governor's Cup issue coming in March 2021. — Adam Bruns
ILLINOIS
Among the projects documented in 2020 by the Conway Data Projects Database was this new R&D Innovation and Customer Experience Center in the heart of the U.S. Corn Belt announced by Syngenta last June. The site in DeKalb County is about one hour west of the company's global and North America Seeds offices in Downers Grove, a Chicago suburb. "I'm really excited about this strategic investment and how it will bring us even closer to the center of the U.S. seeds market, as well as providing access to world-leading agriculture and digital talent in the Midwest," said Justin Wolfe, regional director, Seeds, North America. "We're committed to U.S. farmers, and this site will allow to us to collaborate even more with our customers." In addition to the company's global innovation center in Research Triangle Park, North Carolina, the company opened a new $30 million Trait Conversion Accelerator in Nampa, Idaho, in August 2019. Construction at the Malta site is expected to begin early this year with the site scheduled to open by the end of 2022.
SOUTH DAKOTA
Amazon announced December 18 plans to open its first fulfillment center in the state of South Dakota in Foundation Park in Sioux Falls. The site is anticipated to launch in 2022. "We appreciate the strong support from local and state leaders throughout the process, and we look forward to supporting the South Dakota community with great delivery options," said Amazon Vice President of Global Customer Fulfillment Alicia Boler Davis. "Our commitment to business growth in the region is apparent, and Amazon will be a vital player in our continued efforts to build the economy of Sioux Falls and leverage the attractive power of Foundation Park," said Todd Ernst, Board Chair for the Sioux Falls Development Foundation. The project is one of 180 Amazon facility investments tracked by the Conway Data Projects Database since this time last year. Coming soon: an exclusive Site Selection Online Insider interview with an Amazon executive.
SITE SELECTION RECOMMENDS
Under Secretary for Economic Growth, Energy, and the Environment Keith Krach of the U.S. Department of State on the last day of 2020 recognized three U.S. companies with the Secretary's Award for Corporate Excellence (ACE). Established in 1999, the award seeks to highlight ways in which U.S. companies represent American values in the way they do business, in line with international best practices such as the Organization for Economic Cooperation and Development's Guidelines for Multinational Enterprises. The three honorees:
Abbott was honored in the Innovation category for its creation of new strategies to expand preventative health care in underserved rural areas of Rwanda.
AES Panama was recognized for Sustainable Energy Security for its work creating the first natural-gas-fired powered plant and reception terminal in Central America, designed to meet growing energy demands using a cleaner, resilient supply.
Coca-Cola Azerbaijan received the award for Women's Economic Empowerment for providing business training for rural women entrepreneurs, advancing women-led businesses in the tourism sector, and promoting entrepreneurship among young women. "Coca-Cola Azerbaijan's near-even 50/50 split among male and female employees in the workforce — including in leadership positions — reflects the importance the company places on diversity and inclusion," said the award citation. "Coca-Cola considers comparatively higher representation of women in leadership roles as one of the factors driving its consistently strong business performance."
According to a list of past ACE winners, Coca-Cola companies in the Philippines and Egypt earned the accolade in 2014 and 2002, respectively. Other multi-time winners include GE, Cargill and P&G.
Port of Long Beach and FTZ 50
The Port of Long Beach, California, operates Foreign Trade Zone 50 to help develop import, export and overseas commerce opportunities for new companies in Orange County and parts of San Bernardino and Los Angeles counties.
Qualifying businesses within the zone can decrease their operating costs and increase cash flow by reducing, deferring or potentially eliminating Customs duties and excise taxes.
The program also lessens the impacts of tariffs for manufacturers and suppliers that make or assemble finished products using foreign components.
Additionally, foreign trade zones eliminate Customs clearance delays by having shipments delivered directly to qualifying businesses.
To establish operations, businesses must relocate to an industrial or commercial park that already has foreign trade zone status, or undergo the process to apply for the designation.
Businesses wanting to participate in the program can visit the Foreign Trade Zone 50 page at the Port of Long Beach website.
This week's photos come fromU veteran economic developer Marcel Wagner, president of the Great River Economic Development Foundation in Illinois. He is a volunteer with 2x4's for Hope, an organization founded in Quincy, Illinois, five years ago whose mission is to build safe, secure housing for U.S. military veterans. "The initiative began in response to the increasing number of disadvantaged veterans and the increasing number of suicides among veterans," he says in an email. The organization builds a 600-sq.-ft. home over a weekend using up to 100 volunteers, a significant amount of donated material and the commitment to improve the lives of one veteran at a time. "Eighteen months ago the first home was built, and in 2020, despite the pandemic, an additional six homes were built," he says, with five in Quincy, Illinois (along the Mississippi River north of St. Louis) and two in Mt. Sterling, Illinois (just to the east), completed thus far.
"Blighted areas are improved and the community impact is significant," he reports. "It is an incredible process … The homes are built to high-quality standards, clustered in four to five homes per site, and go to the veteran at no cost, fully furnished, pantry stocked and the ability to move in immediately. In 2021 the plan is to build another 10 to 12 homes in several different communities. Later this year we will be in two communities within 25 miles or so of Quincy, and we have a group of Marine Corps veterans from the East St. Louis Area that have partnered with us, so that will be the first group outside the immediate region. At the last build in November, we had a group that came from Ft. Wayne, Indiana, to be part of the build, and they are also interested." For more information, visit 2x4's for Hope's site on Facebook.