FROM SITE SELECTION MAGAZINE, JANUARY 2021 ISSUE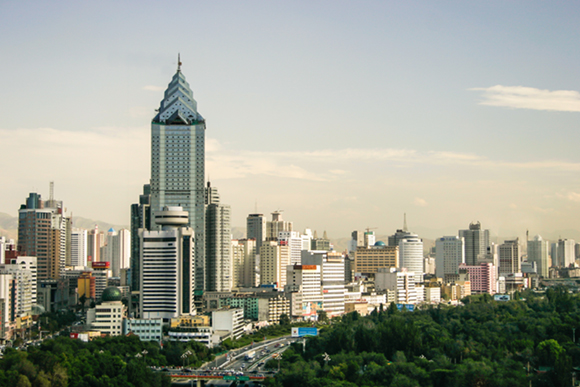 ASIA
René Buck and Kees Verweij of Amsterdam-based BCI Global walk us through the impact of expanding Eurasian rail services on location strategy in China and Europe.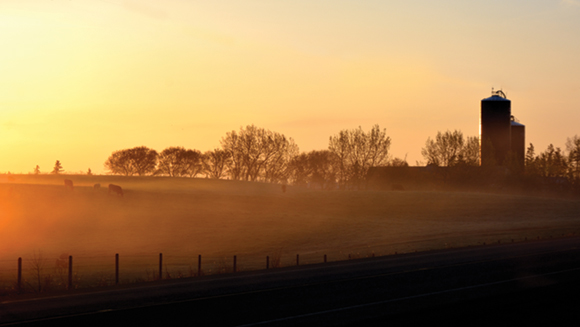 INVESTMENT PROFILE: PARKLAND COUNTY, ALBERTA, CANADA
A major county in Greater Edmonton looks to be an agent of transformation and cost savings at the same time.
The complete Digital Edition of Site Selection's January 2021 issue is now available. Dive in to explore our annual State of the States report, workforce development rankings, an exclusive site selectors survey and features on talent attraction and top tech hubs. In addition to industry reports on film & TV, e-commerce & logistics, business process outsourcing and renewable energy, you'll find international coverage of Asia, New Zealand, Western Europe and Western Canada, in addition to U.S. spotlights on Tennessee, Alabama, Michigan and the Midwest. And don't miss an Investment Profile lineup that includes (in addition to Parkland County above) the country of Portugal; San Bernardino County, California; Hampton Roads, Virginia; Detroit, Michigan; Pflugerville, Texas; and the state of Nebraska.
CONWAY ANALYTICS SNAPSHOT
Top 10 States by Buildings Adaptively Reused for Office
Rank
State
Buildings Converted
Total Sq. Ft. Converted
1
California
595
41,318,496
2
New York
510
70,281,231
3
Massachusetts
363
36,691,249
4
Pennsylvania
265
24,313,357
5
Ohio
186
16,298,182
6
Texas
166
13,236,315
7
Illinois
138
17,377,682
8
Washington
132
12,302,153
9
North Carolina
122
8,702,448
10
Tennessee
119
7,788,114
source: CommercialEdge/Yardi
Given the abundance of empty office space wrought by COVID-19, it may seem counter-intuitive to be talking about conversion of industrial buildings to office. But a look back can inform how you look forward. CommercialSearch is part of the family of real estate data and publishing sites under the umbrella of Yardi, the 7,000-employee real estate tech company whose client base manages 12 billion sq. ft. of commercial space. The site just published a new report on adaptive reuse that finds, among other trends:
A total of 4,283 office buildings have been created through adaptive reuse in the past 100 years (90% in the past 40 years), with more than 2,500 (61%) created from industrial buildings.
Two-thirds of all office adaptive reuses in the last 100 years were in just 15 states — New England and the rust belt states, plus California and Texas. "Historically, these states were centers for industry and manufacturing — more so than the other 35 states," the report notes, "and they also had another important quality: density."
Minneapolis, Portland and Milwaukee join New York, Los Angeles and Boston as top cities for adaptive reuses.
How do these conversion leaders stack up in terms of our annual Governor's Cups roundup of top states and top metros for corporate project attraction? Texas, Ohio, Illinois and North Carolina make both Top 10s, with perennial Site Selection top performer Georgia ranking No. 11 in Commercial Search's tally. Among metro areas, New York, Chicago and Atlanta are the only three to make both Top 10s.
After industrial (61%), the next most prevalent original use before conversion to office is retail at 19%. That share might rise, given the ongoing retail implosion and e-commerce explosion. Could a full circle be emerging that involves the conversion of retail — and perhaps even some office — to industrial, to handle all those goods going all those places, down to the last mile? Time will tell. — Adam Bruns
Top 10 Metros by Buildings Adaptively Reused for Office
Rank
City
Buildings Converted
Total Sq. Ft. Converted
1
New York City
270
49,593,025
2
Los Angeles, CA
184
10,678,982
3
Boston, MA
161
18,904,818
4
San Francisco, CA
126
10,865,413
5
Chicago, IL
120
16,268,341
6
Philadelphia, PA
99
10,833,552
7
Minneapolis-St. Paul, MN
92
10,929,288
8
Portland, OR
83
6,654,692
9
Milwaukee, WI
79
7,799,726
10
Atlanta, GA
79
4,675,741
source: CommercialEdge/Yardi
NORTH CAROLINA
Early this month, Epic Games, Inc., the operator of Fortnite and developer of Unreal Engine that has been based in the Raleigh-area community of Cary for 20 years, announced it had reached an agreement with Turnbridge Equities and Denali Properties to transfer ownership of the 980,000-sq.-ft. Cary Towne Center shopping center to Epic, with the goal of converting the property into its new campus by 2024. Turnbridge and Denali acquired the mall in January 2019 in a distressed sale following the loss of three of its five anchor tenants. "The firms recognized the potential to transform the space into a revitalized new development for the region, and have since invested in the successful rezoning of the property," an Epic release stated. "After years of shifting development plans for the Center, we are thrilled the space will be utilized to its full potential and turned into something the Town and community of Cary can be proud of," said Jason Davis, managing director at Turnbridge Equities.
HUNGARY
According to a release from the Chamber of Commerce and Industry of Hajdú-Bihar County (HBKIK) in eastern Hungary, the Hungarian unit of Korea's Sangsin will invest to expand its base in Jászberény, helped by a government grant. The project from the EV battery company was announced by Hungary's Minister of Foreign Affairs and Trade Péter Szijjártó, who noted that some 30 EV-related investments have occurred in Hungary over the past five years. Minister Szijjártó first spoke about those trends with Site Selection in March 2019, with a follow-up conversation in May 2020.
SITE SELECTION RECOMMENDS
Immediately after sharing results from United Van Lines' 44th annual national migration study earlier this week, we became aware of a similar study, the 2020 Magnet States Report, released by its rival Allied Van Lines. Among its findings: For the second year in a row, Houston was the top destination city for corporate moves and Austin was the top destination city for moves by citizens. The top five destination states for Allied corporate moves in 2020 were Texas, California, Illinois, Florida and North Carolina. "It's no surprise that Texas, with its business-friendly climate, continues to rank as the top move destination for Allied Corporate Relocation Services customers," said the mover. For consumer moves, the top destination state was Florida, followed by Texas, California, Arizona and North Carolina. Florida, Arizona and North Carolina were the only three states from the Allied Top 5s to also rank in United's Top 10, which evaluated states by a different yardstick: the percentage of overall moves that were inbound.
Graphic courtesy of Allied Van Lines
Milwaukee-Chicago Corridor Heats Up with Shovel-Ready Options in Franklin, Wisconsin
Located on I-94 in the Chicago-Milwaukee corridor just 20 minutes north of Foxconn and 20 minutes south of Lake Michigan Port of Milwaukee; fast-growing Franklin is a spacious and growing city, with thousands of acres near rail and a foreign trade zone, just minutes from General Mitchell International Airport and an hour from O'Hare. These logistical advantages; combined with a favorable tax climate, access to skilled workforce, and our competitive energy costs; make the new 580+ acre Franklin Corporate Park a great fit. Using $15M+ in tax increment financing, Franklin is constructing public water, sewer, roads and amending land to support planned projects totaling more than 1,200 square feet of spec space and creating hundreds of shovel-ready acres for new development. The Franklin Corporate Park will exceed the benchmarks set by the existing 650-acre Franklin Business Park, the most successful park in the history of Wisconsin. Join the ranks of Franklin companies such as Quad Graphics, Ascension Hospital, Carma Labs, and Northwest Mutual - click the image to learn more.  
Sandia National Laboratories physicist Aidan Thompson, who champions machine-learning to improve fusion reactors, stands under the shelter of the Sandia "found art" piece titled Starburst. "From 1980 to 1986, the structure was the power flow lines and target chamber of the Particle Beam Fusion Accelerator, Sandia's earliest major fusion attempt," Sandia states. An October 2020 release explains how machine-learning techniques, best known for teaching self-driving cars to stop at red lights, may soon help researchers around the world improve their control over nuclear fusion.