FROM SITE SELECTION MAGAZINE, JANUARY 2021 ISSUE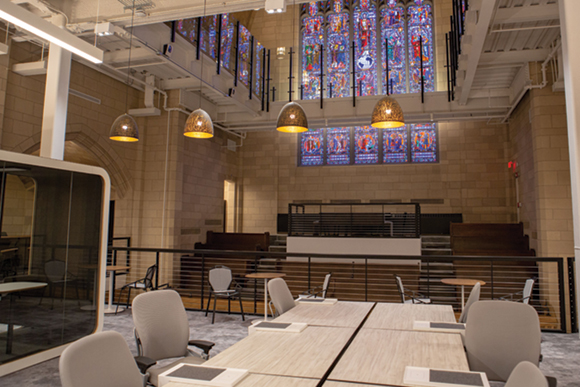 TOP TECH HUBS
CBRE'S Colin Yasukochi talks with Senior Editor Gary Daughters about tech talent hubs to watch.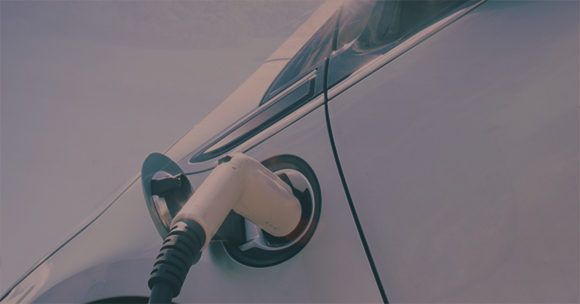 INTELLIGENCE REPORT
At the dawn of an electric vehicle era, all the pieces are coming together in TVA territory.
CONWAY ANALYTICS SNAPSHOT
We interrupt our planned analysis of the latest U.S. higher education R&D figures to bring you this analysis of a mistake: In the 2021 State of the States report in our January issue (now corrected and updated), we presented accurate state GDP figures and their national ranks. But the line graphs appearing alongside those figures, meant to depict GDP growth rate trends from 2016 to 2019, were derived from the wrong source data points, and therefore showed the wrong trends. We regret the error.
Case in point: Oklahoma, whose Department of Commerce, along with Scout Economics President Michael Press, were kind enough to point out the error to us. Rather than the drop depicted in our erroneously sourced graph, Oklahoma has seen a steady rise in real GDP over the designated time span, including consecutive rises of 2.7% and 2.4% in 2018 and 2019, respectively.
California's GDP always outshoots the rest of the nation by a lot. But which states show the best growth rate trends? We're delighted to use the proper data to bring you this list of top 10 states in real GDP growth rate between 2018 and 2019. Compare and contrast with the states topping our various state scorecards such as the Governor's Cups, Prosperity Cup and Business Climate rankings. — Adam Bruns
Top 10 States in Real GDP Growth Rate, 2018 to 2019
| | |
| --- | --- |
| 1. New Mexico | 5.2 |
| 2. Washington | 4.6 |
| 3. Colorado | 3.9 |
| 4. Utah | 3.8 |
| 5. California | 3.4 |
| 6. Idaho | 3.4 |
| 7. Arizona | 3.1 |
| 8. Texas | 2.9 |
| 9. Florida | 2.8 |
| 10. Montana | 2.8 |
CONWAY CUSTOM CONTENT
KANSAS: PUNCHING ABOVE OUR WEIGHT

Q&A
In word and deed, Governor Kelly delivers a pro-business message.

ENTREPRENEURSHIP & INNOVATION
Wichita State University plunges ahead in its mission to innovate.

INVESTMENT PROFILE: CITY OF RUSSELL
The community of Russell offers the perfect blend of industrial opportunity with a high quality of life.
SITE SELECTION RECOMMENDS
TVA and the Tennessee Department of Environment and Conservation announced yesterday an agreement to collaborate and fund a network of fast charging stations every 50 miles along Tennessee's interstates and major highways. That sort of initiative may help Tennessee rise from its already promising No. 20 ranking in the new State Transportation Electrification Scorecard, published this week by the American Council for an Energy-Efficient Economy (ACEEE).
As with GDP, California is the runaway leader in enabling the use of EVs, says the ACEEE. The Golden State earns 91 of 100 possible points, followed by New York (63.5 points), Washington, DC (59), Maryland (56), Massachusetts (54.5), Washington (54), Vermont (54), Colorado (48), Oregon (47), and New Jersey (44). California is "the only state to set deadlines for electrifying transit buses, heavy trucks, and commercial vehicles," the organization states. Moreover, it "is also one of few to offer assistance for lower-income drivers replacing older, high-polluting cars with zero- or near-zero-emissions vehicles, and it plans to deploy chargers in economically distressed and environmental justice communities."
Top finishers away from the coasts include No. 7 Vermont and No. 8 Colorado and No. 12 Minnesota. Read the report to find out how a mix of technology innovation and policy innovation is driving these states' EV leadership.
TENNESSEE
Just one week before Swedish retail giant IKEA this week pledged to using only recycled polyester in its textile products, Eastman Chemical pledged to build one of the world's largest plastic-to-plastic recycling facilities at its headquarters site in Kingsport, Tennessee. Through methanolysis, the facility, expected to be mechanically complete by the end of 2022, will convert polyester waste that often ends up in landfills and waterways into durable products. Eastman's sustainability goals include recycling more than 250 million pounds of plastic waste annually by 2025 and doubling that total to 500 million pounds by 2030. "With the growing demand for products made with recycled content and the urgent need to address the global plastic waste crisis, now is the time for Eastman to take this step," said Eastman Board Chair and CEO Mark Costa, who thanked local and state economic development officials for their support. Eastman employs approximately 14,500 globally, serves customers in more than 100 countries, and reported 2019 revenues of approximately $9.3 billion.
CHINA
As reported by Nikkei Asia, Japan's Yaskawa Electric is investing in a new plant on a 90,000-sq.-m. (968,784-sq.-ft.) parcel in Changzhou to make servomotors and controllers for industrial robots. Among other factors, says the report, are Chinese government incentives for automation investments. Even as Yaskawa's orders have declined in the U.S. and its native Japan, they increased by 13% in Q32020 and 28% in Q4 2020 from China, Nikkei Asia reported. "Yaskawa produces an annual 18,000 production line robots in Changzhou, receiving deliveries of motors and other parts from its plants in Shenyang, Liaoning Province, and elsewhere," the paper reported. "It hopes to cut logistics costs and speed up deliveries with the new factory."
CONWAY DATA TRAINING & EVENTS
Person County, North Carolina, is ready to support the technology and energy revolution through the site-readiness of the Person County Mega Park.
The unique site attributes of this 1,350-acre, NC Certified site in the Research Triangle Region of North Carolina include its tremendous infrastructure capacity, regional workforce capabilities, and industry-acclaimed business climate - all key components for target industries that include Semiconductor, Life Sciences, Data Center, and other Advanced Manufacturing.
Person County Mega Park boasts globally-unique power capacity via multiple large capacity transmission lines (230kV) that cross the site, unsurpassed, reliable connectivity through 288 strands of open access dark fiber constructed to the site, ~2MGD of water available from an existing waterline, and 3MGD excess wastewater treatment capacity at the nearby treatment plant.
The conceptual semiconductor site plan shown has already been permitted by the US Army Corps of Engineers and depicts 2 million square feet of manufacturing space and 3,500 parking spaces.
Photo courtesy of Cleveland Clinic
As part of the new Cleveland Innovation District announced last week, Cleveland Clinic (whose Miller Family Pavilion is pictured here) will significantly expand its global commitment to infectious disease research and translational programs to form the Global Center for Pathogen Research & Human Health. "The State of Ohio and JobsOhio will invest $200 million to help launch the center and Cleveland Clinic plans an additional $300 million as a co-investment to fuel discoveries in our new and existing research facilities," the Clinic announced. "Further, the center will create new start-up technology companies in the Cleveland Innovation District, attract world-leading corporations to Ohio, and generate an estimated 1,000 new jobs at Cleveland Clinic by 2029 and an additional 7,500 jobs in Ohio by 2034."
Cleveland Clinic, best known for its 165-acre main campus near downtown Cleveland, employs 67,554 worldwide, and operates locations in southeast Florida, Las Vegas, Toronto, Abu Dhabi and London. Read more about the institution's economic development role in the Northeast Ohio Intelligence Report, published by Site Selection in July 2020.