FROM SITE SELECTION MAGAZINE, MARCH 2021 ISSUE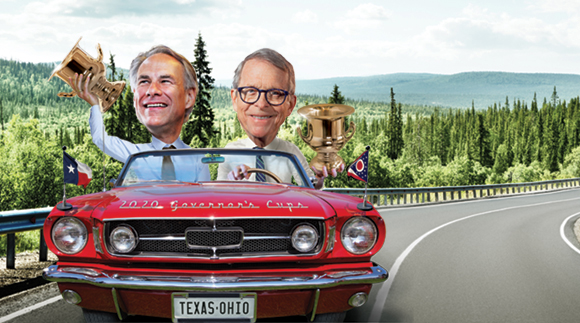 STATE RANKINGS
Texas and Ohio return to the top of their respective rankings despite pandemic-based challenges that brought multi-tasking to a whole new level for their chief executives.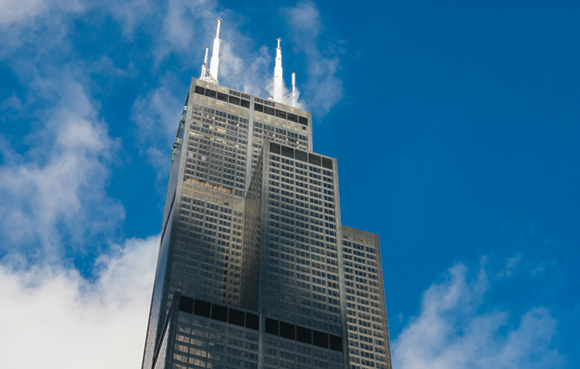 TOP METROS OF 2020
Chicago, Toledo, Savannah and Sioux City grab top honors for most projects. Indianapolis, Savannah and Sioux City are No. 1 in our new projects-per-capita category.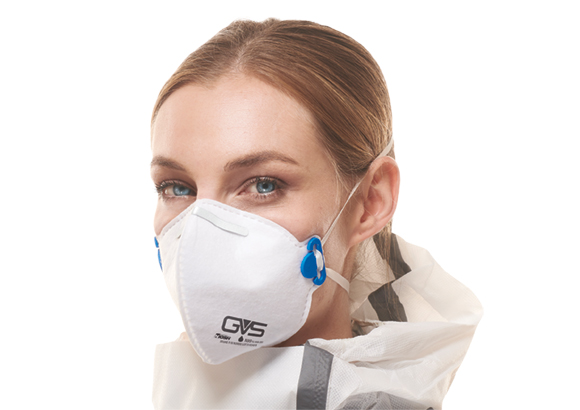 TOP MICROPOLITANS OF 2020
Findlay, Ohio, again finishes on top, followed by Jefferson, Georgia, and Cullman, Alabama. Ohio accounts for a full 25% of our Top 100 micropolitan areas by number of corporate projects.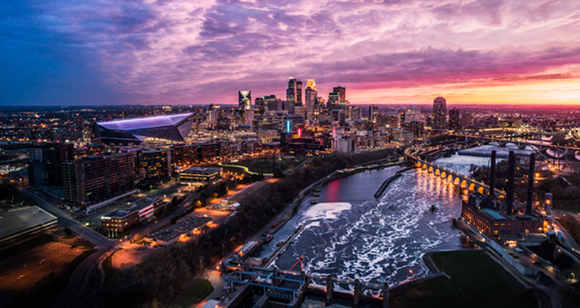 MISSISSIPPI RIVER CORRIDOR
These two metro areas top our cumulative and per-capita rankings based on corporate facility projects tracked over 18 months in every county that touches the Mississippi River somewhere along its 2,318 miles.
CHILE
Virginia-based EdgeConneX, a member of Oracle PartnerNetwork, in January announced the 33rd data center market in its global Edge data center portfolio, providing 7MW of data center capacity in its initial facility, with planning already underway to construction a second facility. "The arrival of EdgeConneX as a global player in the edge data center space will accelerate the digital transformation Chile is experiencing and reinforce its position as a digital hub for Latin America," said Andrés Rodríguez, director of InvestChile. "We are thrilled to further extend our Edge footprint in Latin America with the addition of our newest data center in Santiago, a historically underserved data center market of the world," stated Phillip Marangella, chief marketing officer at EdgeConneX. The company has 50 data centers in 30 world markets, and in February signed a JV with India's Adani Group to develop 1 gigawatt of data center capacity in India over the next decade.
HONG KONG
Australia-based hyperscale data center specialist AirTrunk in December unveiled a scalable 20+-MW facility in a converted eight-story industrial building near Tsuen Wan, its first investment in Hong Kong. Robin Khuda, AirTrunk founder and CEO, said the Hong Kong data center, HKG1, is the foundation for further expansion in Hong Kong and throughout Asia. "We're seeing record levels of demand for hyperscale infrastructure across the Asia-Pacific region," he said. "To meet this demand, we're building hyperscale data centers at record speed, safely and to the highest standards." The Hong Kong facility was completed in just over a year, despite COVD-19. HKG1's sister site in Singapore, SGP1, opened on the same day. AirTrunk SYD2 in Sydney's north region is to open early this year, followed by an enormous 300+-MW facility in Inzai, Tokyo, later this year.
SITE SELECTION RECOMMENDS
The U.S. Department of Commerce's Economic Development Administration in February announced a number of investments, including $17.3 million to various entities in South Carolina to support disaster recovery and resiliency efforts; $6 million to establish a wood innovation center in Darrington, Washington; and a $6.9 million CARES Act Recovery Assistance grant to the Nevada System of Higher Education, Las Vegas, Nevada, to support workforce education and training at the College of Southern Nevada. That grant is expected to help create 300 jobs. The EDA also announced the opening of the its FY21 Build to Scale (B2S) program, funded at $38 million, which is designed to invest in regional economies through two competitions targeting scalable startups. Bookmarking the EDA newsroom is one way to keep tabs on regional economic development funding landing in a region your company may is operating in or considering for expansion.
Sure, today marks the anniversary of the completion of the majestic Hoover Dam in 1936. But have you ever seen the world's largest fire hydrant? Site Selection Managing Editor Adam Bruns made this photo during a warm February day in downtown Columbia, South Carolina, after a visit to the campus of the University of South Carolina nearby. A bus from locally based HBCU Benedict College helps give an idea of the scale of this piece of public art. Unveiled 20 years ago by the artist Sky and named "Busted Plug Plaza," it stands four stories high and weighs 675,000 pounds. The One Columbia arts and culture website explains the curious history of the artwork, including claims of larger fire hydrants in Beaumont, Texas, and Elm Creek, Manitoba. "However, 'Busted Plug Plaza' is taller than both structures by over 10 feet and heavier by many thousands of pounds," says the site. Moreover, "for reasons of public safety, 'Busted Plug Plaza' was designed such that it could withstand a direct hit from a tornado."