FROM SITE SELECTION MAGAZINE, JANUARY 2021 ISSUE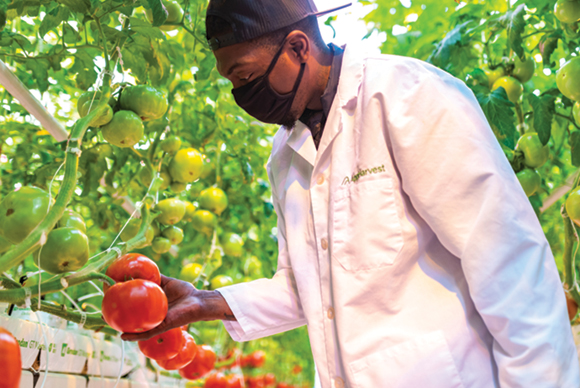 AGRIBUSINESS
Senior Editor Gary Daughters talks to AppHarvest Founder Jonathan Webb about how his dream to bring farm-fresh produce to the nation from Appalachia is coming true, one mega-greenhouse at a time.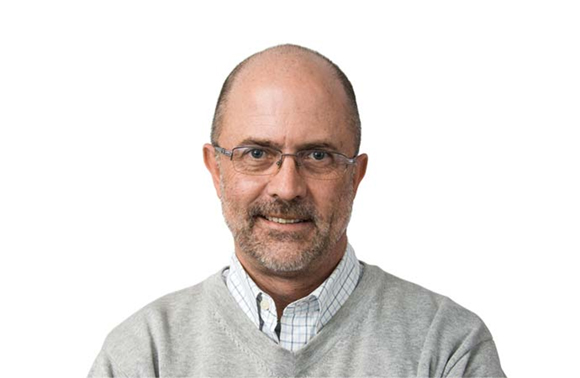 EDITOR'S VIEW
Editor in Chief Mark Arend sees diverse approaches and common threads in his recent conversations with four governors.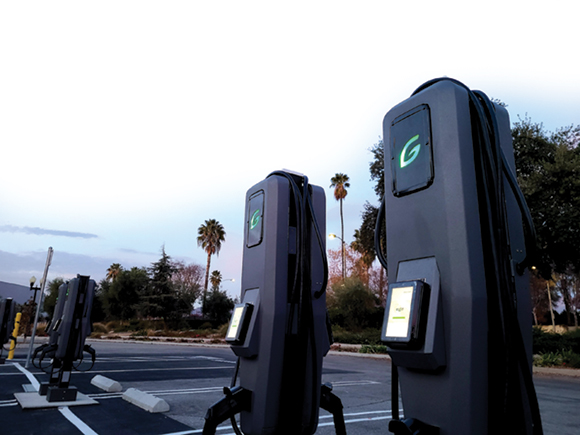 INVESTMENT PROFILE: SAN BERNARDINO COUNTY, CALIFORNIA
Conway Data Executive Vice President Ron Starner shares insights from his conversations with executives at three companies playing a key role in the surging electric vehicle ecosystem in San Bernardino County. (BONUS: Economic developers in the Midwest and Florida looking for a lead should read very closely.)
CONWAY ANALYTICS SNAPSHOT
Gina M. Raimondo was sworn in as the 40th U.S. Secretary of Commerce last night, taking the helm of a federal agency that encompasses 10 major divisions, among them the International Trade Administration, the U.S. Census Bureau, the U.S. Patent and Trade Office, NOAA, the Economic Development Administration and the National Institute of Standards and Technology (NIST), where the Manufacturing Extension Partnership program resides.
"The Commerce Department has a simple but vital mission — to spur good-paying jobs, empower entrepreneurs to innovate and grow, and help American workers and businesses compete," she said last night. The resume of the former venture capitalist from her six years as governor of Rhode Island includes record numbers of new businesses and strong support of the emerging offshore wind sector, which NOAA aims to nurture. It also includes major investments by new and existing businesses alike: Conway Analytics has tracked 58 major facility investments (selection below) since she took office in January 2015, among them the successful attraction and (already) expansion of Indian BPO firm Infosys.
In a discussion on January 15 sponsored by Business Forward and Small Business for America's Future that was attended by Site Selection Managing Editor Adam Bruns, Raimondo said, "I'm a Rhode Islander through and through. I came from a manufacturing family, a predominant business in Rhode Island as in many states in America. I grew up that way." Serving as state treasurer and then governor has given her insights into struggles in her state and beyond. "Being a governor is a wonderful opportunity to be with businesses in the community, and I have seen how they've struggled during COVID— barely getting by, some not getting by. I've tried my best to lean in and provide support. What you can have in me is someone who has business experience, who will always have an open ear to your very practical needs."
 "I have big plans for EDA," she said. "I've seen its impact on our community. It's real and it's tangible." As for workforce training as a priority, she said, "If not the most important, it's right there at the top. The world is undergoing a data revolution. People want to work hard, but we have to have the programs to help them acquire the skills. Small businesses need this too. The rate limiting factor to growth is talent. You can only grow as fast as you can hire people to do the job."
Selected Rhode Island Projects Since January 2015
Company Name
Target City
Investment
(Million USD)
Jobs
Created
Electric Boat Corporation
North Kingstown
800.0
1300
Infosys Limited
Providence
8.5
500
Honeywell International Inc.
Smithfield
500
Change Healthcare Performance, Inc.
Pawtucket
300
Virgin Group Holdings Limited
Providence
11.0
292
Ahold Delhaize Usa, Inc.
North Kingstown
250
Agoda Travel Operations USA Inc.
Providence
5.1
200
Rubius Therapeutics, Inc.
Smithfield
188.0
154
Amgen Inc.
West Greenwich
160.0
150
Raytheon Company
Portsmouth
8.0
150
United Natural Foods, Inc.
150
Ocean State Job Lot of Warwick, Inc
North Kingstown
49.0
125
General Electric Company
Providence
100
Magellan Health, Inc.
Aquidneck Island
100

Source: Conway Data Projects Database
RESKILLING
Funny you should mention reskilling, Secretary Raimondo. In this piece from our recently published Workforce 2021 report, Managing Editor Savannah King explores how states are using CARES Act funding to invest in workforce training programs and opportunities for students.
APPRENTICESHIPS
Jamie Merisotis, president and CEO of Lumina Foundation, says real-world practices offer clues to transforming the school-college-work pathway.
SITE SELECTION RECOMMENDS
If you think Kentucky's AppHarvest is something, get a load of all the other activity unfolding in the agri-food-tech space from the 2021 AgFunder AgriFoodTech Investment Report, released in late February. Among the year's highlights were rounds of $500 million and $200 million by Impossible Foods. But at lot more was going on. "Startups raised $26.1 billion in 2020, a 15.5% year-over-year increase, which we expect to increase to more than $30 billion as new 2020 deals come to light. This would represent 34.5% growth over 2019."
DENMARK
Novo Nordisk on February 25 announced plans to invest DKK 500 million (US$82.1 million) in expanding facilities at its production site in Måløv, Denmark, where the company operates its largest research center alongside production facilities for both diabetes and biopharmaceutical products. The company's Danish production site for oral semaglutide is located at Måløv and employs currently around 700 people. The project is expected to be completed in 2022. "This investment in our production facilities in Måløv is an important step in building and ensuring future capacity for production of Rybelsus® (oral semaglutide). Måløv is currently our cornerstone in the production of oral semaglutide, and it is critical that we invest timely in capacity expansion to meet the future demands," said Henrik Steen Jensen, corporate vice president for Novo Nordisk oral semaglutide production. Novo Nordisk employs about 45,000 people in 80 countries.
COLORADO
With the vision of "providing attainable housing for the workforce market throughout the western United States," Fading West Development is constructing this home construction factory in the Arkansas River Valley of Colorado, just northwest of the Central Colorado Regional Airport. The housing production facility, based on the Toyota Production System, will produce modular homes and apartments with fully finished interiors and exteriors that are ready to be installed on foundations. The plant is expected to create over 700 homes, townhomes and apartments each year once it starts production by late 2021. "We intend to develop attainable communities throughout the west, and partner with other developers and general contractors looking for smart, cost-effective housing options," said Fading West Development CEO Charlie Chupp, starting with The Farm at Buena Vista, a 21-acre, 218-home pocket-park community right there in Buena Vista.
Carroll Industrial Development presents the Brittway 2 Industrial site. Just 10 minutes south of downtown Greensboro, North Carolina, this 110 acre site is strategically located on the north side of I -85/I-40 at the south Elm Eugene interchange and has over a half mile of interstate frontage! Additionally, this site offers direct access to Highway 421 from Pleasant Garden Road on the east side of the site. Other site features include an adjacent rail line by Norfolk Southern and an extremely robust power supply with a nearby Duke Energy served 100 KV transmission line and the Ritters Lake substation and public water and sewer to the site. Abundant utility capabilities, strong logistics connectivity and a gentle topography make this a prime site for warehouse and distribution and manufacturing. The complete array of site studies are underway.
In her past peregrinations around the globe, Conway Data Accounting Associate Michelle Strozier made this photograph of Apoyo Lagoon Natural Reserve (Reserva Natural Laguna de Apoyo) in Nicaragua. One of 73 protected areas managed by Nicaragua's Ministry of the Environment and Natural Resources (MARENA), the lake is located between the departments of Masaya (home to a major volcano) and Granada. Thought to be 200 centuries old, and known to be 200 meters (656 ft.) deep, the crater lake is fed by warm undersea fumaroles. "Some visitors are content with just taking in the view from the crater's edge in Catarina or Diriá," says Lonely Planet. "But it's well worth making your way to the bottom for one of the finest swims you'll ever enjoy."