FROM SITE SELECTION MAGAZINE, MARCH 2021 ISSUE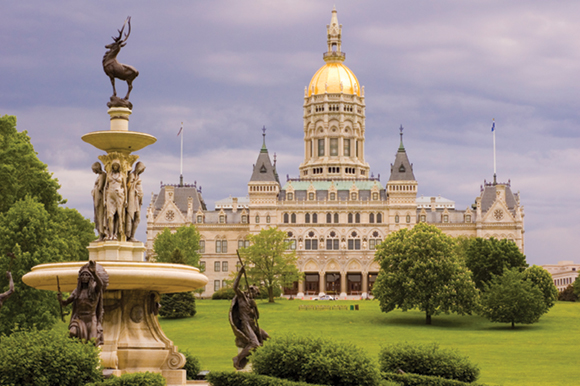 CONNECTICUT
Connecticut Governor Ned Lamont and executives from Electric Boat, Infosys and Sema4 weigh in on a demonstrably improving business climate.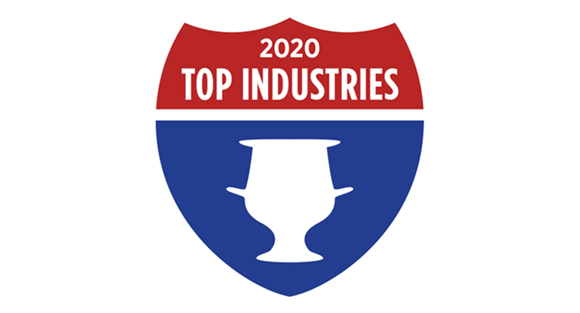 TOP INDUSTRIES OF 2020
Our look at the Conway Projects Database numbers for all of 2020 reveals the leading sectors, featuring a global map with the biggest projects in each.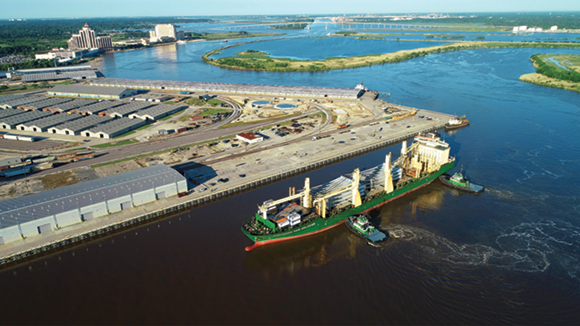 INVESTMENT PROFILE: SOUTHWEST LOUISIANA
A region-wide rebuilding effort is already paying big dividends in Southwest Louisiana
COLOMBIA
On the heels of opening its first technology, innovation and product center in Bogotá last year (where 800 jobs are being created), MercadoLibre, the leading e-commerce tech company in Latin America, has opened a second in Medellín. "We are convinced to continue expanding our IT team in Colombia and after a 2020 of exceptional growth, we decided to redouble this effort in Antioquia," said Jaime Ramírez, director of the Andean region of MercadoLibre, in a release from ACI Medellín, the regional investment promotion agency. "We are sure that the ecosystem of digital entrepreneurship and the innovative approach that positions Medellín as the city of the fourth industrial revolution is the right place for this second center." In addition to the two tech centers, the company in 2020 also opened a distribution center in Funza which has resulted in more than 1,500 jobs, a figure projected to increase in 2021.
INDIANA
Wunderkind Corporation (formerly BounceX), a New York-based performance marketing engine, early this month announced plans to establish operations in Indianapolis following its recent acquisition of Indiana-based tech firm SmarterHQ. The company plans to invest nearly $3.4 million to co-locate its operations with SmarterHQ, growing its operations "to speed the company's ability to ship new, high-impact products for enterprise retailers by expanding its engineering and customer success teams," said a press release from the Indiana Economic Development Corp. (IEDC). Wunderkind, which currently employs more than 440 associates at locations in London, New York, Austin and its subsidiary operation in Indianapolis, plans to grow Wunderkind to 200 employees in Indianapolis by 2025, adding an average of 40 new roles per year. "Marketing tech companies have thrived in Indianapolis, yielding billions in exits," said Ryan Urban, CEO and founder of Wunderkind, "and with our sustained growth we're confident Wunderkind will be able to add to the history of success in Indy." In 2020, 47 tech and tech-enabled firms committed to growing in Indiana, planning to create up to 3,779 new jobs, accounting for roughly 12% of the total jobs committed to the IEDC.
NEW JERSEY 2021: STATE OF INNOVATION

TALENT
For talent, New Jersey occupies a universe of its own.

INVESTMENT PROFILE: KEAN UNIVERSITY
With a new leader at the helm, Kean University is poised to become the state's next great research institution.

TECHNOLOGY
New Jersey is riding its flair for innovation into the digital age.
GOVERNOR'S CUPS WEBINAR SERIES
The first two free webinars in Site Selection's four-part Governor's Cups webinar series are now in the books, as we talk with experts across the nation about the March 2021 issue's highly anticipated rankings, thanks in part to the sponsorship of the Economic Development Partnership of North Carolina.
If you've read our Governor's Cups cover story, head to this link to view our webinar held last week about these highly anticipated state rankings. All you'll need is this passcode to access this insightful Zoom event: ?JC40yqm
This morning we convened our second webinar to discuss our Top Metros rankings with another insightful panel of experts. Here's the passcode: QFmA=7&S
Like what you hear? Don't wait to sign up for our next webinar, scheduled for next Monday, March 15th, as we dive into our findings about the nation's Top Micropolitan areas.
SITE SELECTION RECOMMENDS
"These local fulfillment centers help unlock our ability to expand even faster" to meet customer needs, says Walmart, "while also setting a new foundation to serve them in the future."

GIF courtesy of Walmart
Among the retail giants seeking to solve the middle-mile and last-mile logistics riddle is Walmart. In a January release, the company explains, "It's clear that one of Walmart's competitive advantages is our stores. And today, stores are transforming to serve more and more purposes — we're using them to fill pickup and delivery orders, make Walmart.com deliveries and more." The company is scaling the number of stores that will also serve as local fulfillment centers (LFCs) — compact, modular warehouses built within, or added to, existing stores. The pilot location was in Salem, New Hampshire, in late 2019. "We're already planning dozens of locations, with many more to come," says the company.
We recognize International Women's Day today with this photo of Elisabeth Beck Reynolds, executive director of MIT's Industrial Performance Center (IPC), who has accepted a senior post as special assistant to the president for manufacturing and economic development in the Biden administration's National Economic Council. "I intend to help strengthen and expand U.S. manufacturing capabilities, and to help create good jobs with sustained career paths in the process," Reynolds told MIT News last week. "My perspective on U.S. manufacturing is both grounded in the people and places that drive industry, and also cognizant of the important role the federal government plays through R&D investments and other strategies to ensure U.S. manufacturing is globally competitive."
Beginning in 2018, Reynolds also served as executive director of the MIT Task Force on the Work of the Future, a multiyear, Institute-wide project whose final report concluded that technological change has polarized workforce earnings in the U.S., but that "still-developing innovations such as robots and artificial intelligence will not necessarily destroy middle-class work at large scales, since technologies create new forms of work as well."