FROM SITE SELECTION MAGAZINE, MARCH 2021 ISSUE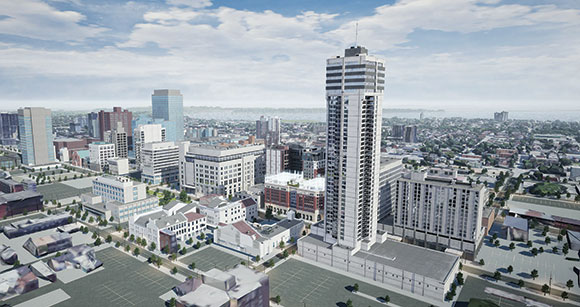 ONTARIO
Not the musical. The city that's been leading Ontario in company project attraction over the past year.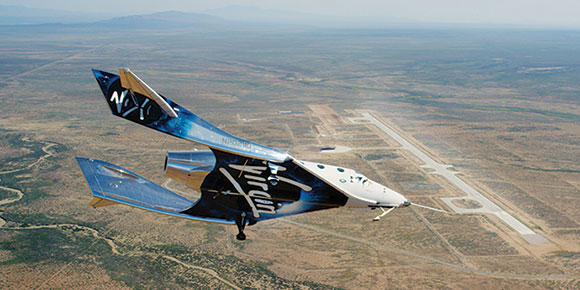 NEW MEXICO
Recent progress from tenants Virgin Galactic and SpinLaunch suggests a path toward Spaceport America's original promise. And we get an insider's perspective on Netflix's billion-dollar bet on Albuquerque.
CONWAY ANALYTICS SNAPSHOT
Grab your highlighter and post-it notes and settle into your favorite armchair. Coming in at 14,721 words (just shy of a novella but a very, very long short story), the American Jobs Plan released by the Biden Administration yesterday covers a whole lot of territory, and dedicates around $2 trillion to doing so. The word "billion" occurs 69 times (though not all those billions allude to proposed new funding).
Among the most billions are the $115 billion to modernize bridges, highways, roads and main streets, $174 billion to "win the EV market" and $100 billion to expand high-speed broadband coverage to 100% of the country. The plan also includes a big funding boost to NIST and the Manufacturing Extension Partnership program (see our Workforce 2021 coverage of MEPs below). It includes huge funds dedicated to community colleges. And it also includes major tax reform proposals that are sure to meet stiff headwinds, led by a recommended increase of the corporate tax rate to 28%. Reactions were mixed, to say the least.
Associated General Contractors of America CEO Stephen E. Sandherr said he had mixed emotions. "On one hand, the President is right to focus on rebuilding a broad range of aging and overburdened infrastructure and modernizing buildings. These investments will create a significant number of new construction career opportunities that traditionally pay well above jobs in other industries. Unfortunately, the President seeks to saddle these new investments with a host of labor and regulatory measures that will hurt workers and offset many of the economic benefits of these new infrastructure investments.
"For example," Sandherr continued, "by seeking to couple his new infrastructure proposal with the dangerous PRO Act, the President is signaling that infrastructure investments must come at the expense of labor harmony and economic certainty. That is because the PRO Act will give organized labor unprecedented abilities to disrupt all manner of economic activities, at any time, to meet their broader objectives. His justification for seeking to impose the labor measures in this proposal, that construction workers have been traditionally underpaid, is clearly wrong as even a cursory check of data tracked by the Bureau of Labor Statistics would have confirmed."
American Council for an Energy-Efficient Economy Executive Director Steven Nadel was among the more sanguine. "This sweeping plan is an excellent starting point for transforming our infrastructure to create jobs, increase equity,and enable a low-carbon future," he said.
Every September issue, Site Selection analyzes combined infrastructure and corporate end user investment project activity in our Global Groundwork Index. Last year the United States was No. 1, followed by Canada, the UAE, Australia and the UK. Texas and Louisiana topped the index's state rankings, followed by No. 3 Arizona, the fastest upward mover.
— Adam Bruns
Among the projects boosting Arizona's infrastructure profile are multiple solar-charged battery storage projects from Salt River Project, including the 20-MW Pinal Central Solar Energy Center (pictured), the state's largest, comprising 258,000 solar panels on 257 acres east of Casa Grande. A new project south of Buckeye, the Sonoran Energy Center, will be 10 times its size.

Photo courtesy of SRP
ARIZONA
As the global semiconductor shortage caused factory line shutdowns and cast an even brighter spotlight on lagging U.S. competitiveness in this sector, Intel stepped up with this mega-investment last week. After participating in the announcement, U.S. Commerce Secretary Gina Raimondo said, "Intel's announcement is a great example of the benefits that come from investing in domestic semiconductor manufacturing capabilities. We can create jobs, strengthen our national security as well as the security and resiliency of our supply chains." The overall investment also is expected to generate over 3,000 construction jobs and approximately 15,000 local long-term jobs. "We are excited to be partnering with the state of Arizona and the Biden administration on incentives that spur this type of domestic investment," said Intel CEO Pat Gelsinger. Intel expects to accelerate capital investments beyond Arizona, and Gelsinger said he plans to announce the next phase of capacity expansions in the U.S., Europe and other global locations within the year.
IRELAND
This enterprise cloud applications company last week announced it will create 400 new jobs at its European headquarters in Dublin, growing its workforce in Ireland by 30% with the support of IDA Ireland. Workday currently employs more than 1,300 people globally, including over 800 engineers in Dublin, where the company first located in 2008 following the acquisition of Cape Clear, an Irish technology company which was an Enterprise Service Bus (ESB) provider. "Since setting up operations in Ireland in 2008, we've attracted some of the industry's best talent to help develop our innovative products," said Chano Fernandez, co-CEO, Workday. "With this added support, we'll be able to continue this great progress by expanding our efforts in the region and fostering a great culture in our Dublin office." IDA Ireland CEO Martin Shanahan said, "This announcement further enhances Ireland's reputation as a premier location for companies in the cloud computing industry, due to the availability of highly skilled ICT graduates and professionals here."
MANUFACTURING EXTENSION PARTNERSHIP
The Smart Talent program is just one way the national MEP network is helping the nation's manufacturers grow business and people at the same time. Also: By arrangement with NIST and MEP, see our full directory of MEPs from all 50 states and Puerto Rico.
CONSTRUCTION
Former Wisconsin Lieutenant Governor Rebecca Kleefisch, jobs ambassador for Associated Builders & Contractors (ABC) of Wisconsin, tells us why a pandemic has not slowed down ABC's approach to job training.
SITE SELECTION RECOMMENDS
The Joint Center for Housing Studies of Harvard University last Thursday released Improving America's Housing 2021, which finds spending on home improvements and repairs increase by more than 3% last year even as the U.S. economy shrank by 3.5%. Click here to see a map of which big metros spent the biggest. Among other observations, the report found that "remodeling activity shifted away from expensive markets to more affordable metros where many households bought homes for the first time or traded up for more living space and began to undertake home improvement projects." Overall the outlook for remodeling is promising, the center said, given the increasing age of its citizens and its housing stock, and the increase in climate-related disasters.
Compare and contrast that study's findings with data from the first quarter U.S. Chamber of Commerce Commercial Construction Index, which finds that 36% of contractors expect their revenue to increase over the next year, a jump of 11 percentage points from 25% in Q4 2020. As vaccines continue to roll out, contractors are expecting to hire more workers and anticipating good times ahead. The industry still has a way to go to return to pre-pandemic levels, but rising optimism in the commercial construction industry is a positive sign for the broader economy," said U.S. Chamber of Commerce Executive Vice President and Chief Policy Officer Neil Bradley. "However, finding skilled workers was a critical issue before the pandemic, and while it has remained a chronic problem over the last year, heightened concern may be emerging again as contractors look to hire. The U.S. Chamber is committed to supporting businesses in retraining and making sure the economy has the skilled workforce it needs."
Infographic courtesy of the U.S. Chamber of Commerce
Demand for cold storage throughout the southeast is rising, and there are not too many quality facilities readily available to meet the need. If you need to skip the cost of greenfield development, then check out the Conway Refrigerated Warehouse in the Myrtle Beach area of South Carolina.
This 63,698 s/f facility includes 7 dock high loading positions, 2 ground level doors, and the facility has recently been through several upgrades.  It is located on Hwy 501, near Hwy 378, which is the main thoroughfare to and from the beach.
In addition to the more than 1500 restaurants in the Myrtle Beach area, and surrounding industrial clients with a need for cold storage, the Conway Refrigerated Warehouse is in a region where the nearest available cold storage facility is over an hour away. Plus, the building has potential rail access via RJ Coreman operated short track rail line.
Have we peaked your interest? Learn more by contacting NESA at info@nesasc.org.
It's Opening Day, folks, and hope springs eternal as the players take the field. Site Selection Managing Editor Adam Bruns made this photo from the right-field foul pole at SunTrust Park (now Truist Park) in Cobb County northwest of Atlanta on June 16, 2017, as a group from Conway Data watched the Atlanta Braves take on the Miami Marlins. Play ball!