FROM SITE SELECTION MAGAZINE, MARCH 2021 ISSUE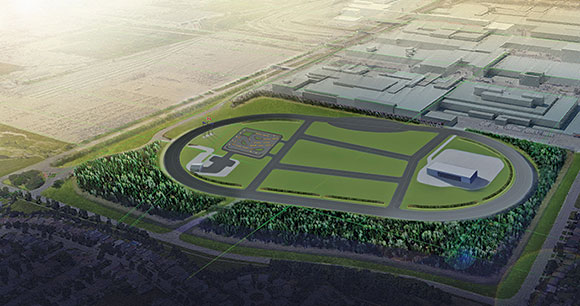 CERTIFIED SITES
Newmark's Gregg Wassmansdorf fills us in, while answering questions about which requirements and standards give site certification programs credibility.
OKLAHOMA
Carter Wind Turbines (CWT), a subsidiary of Carter Wind Energy (CWE), has selected Lawton, Oklahoma as the location for their new wind energy company. CWT will hire 300 employees over the next five years, with initial capital investment calculated at $10 million. "Oklahoma was compelling because they understand industry, thoroughly know energy, streamlined the site selection process, and their leadership demonstrated commitment and interest in the project," said CWE President and CEO Matt Carter at an announcement earlier this month with Lawton Economic Development Corp. and state leaders. "We know we will be successful by locating here." The presence of Fort Sill military base, an experienced energy labor force, and Oklahoma's Careertech programs were key factors, said an Oklahoma Department of Commerce release. A pioneer of the lightweight, two-blade wind turbine design, CWE, based in Wichita Falls, Texas, built its first turbine in 1976 and sold its first in 1979 to the U.S. Department of Agriculture in Bushland, Texas. The company has installed more than 800 turbines around the world.
VIRGINIA
SES, a Luxembourg-based telecommunications company, will invest $17 million to merge its satellite and network operations at a new facility in Bristow, located in Prince William County. The company will consolidate operations, technology, engineering, and support functions at a hub for the company's technology and operations activities across the United States. Virginia successfully competed with Maryland and Washington, D.C., for the project. Using a multi-orbit constellation of satellites, SES delivers high-quality connectivity solutions on land, at sea, or in the air with a video network that carries over 8,200 channels. "In consolidating our local SES satellite and network operations and selecting a U.S. hub to house them all, we needed to consider our employees' commutes, locale of our existing satellite infrastructure investments, and access to a broader engineering talent pool," said Steve Collar, CEO of SES. "We are pleased that we have landed on the ideal location of Prince William County … With more people demanding more connectivity and data services, we will also be looking at engaging top talent across Virginia to grow our technology and global services teams in the coming months and would welcome candidates' applications from the area.".
SITE SELECTION RECOMMENDS
Since first announcing in summer 2018, China's Bitmain has followed through with investment on its pledge to build the world's largest bitcoin mining and data center operation at Alcoa's former smelter site in Rockdale, Texas. Others are investing in the area too.

Archive photo courtesy of Icon Global Group
NEW JERSEY: STATE OF INNOVATION
FINANCIAL SERVICES
You won't find Citibank branches in northern Kentucky or southern Ohio, but Citi is one of the most engaged financial services companies in the Cincinnati region when it comes to workforce development.
AUTOMOTIVE
At a joint Toyota-Mazda plant in Alabama, job training goes to school.
Photo courtesy of the BBC
The £100 million BBC Cymru Wales headquarters at Central Square in Cardiff will become a global center of excellence as part of the BBC's new "Across the UK" investment plan. BBC Wales started broadcasting from the new location last summer. Learn more about the Beeb's plans in the May issue of Site Selection.