FROM SITE SELECTION MAGAZINE, MAY 2021 ISSUE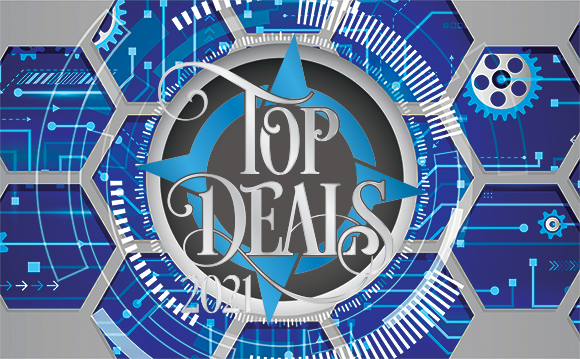 TOP DEALS OF 2020
Major Projects Break Through Sour Economy to Pursue Innovation and Restart Global Commerce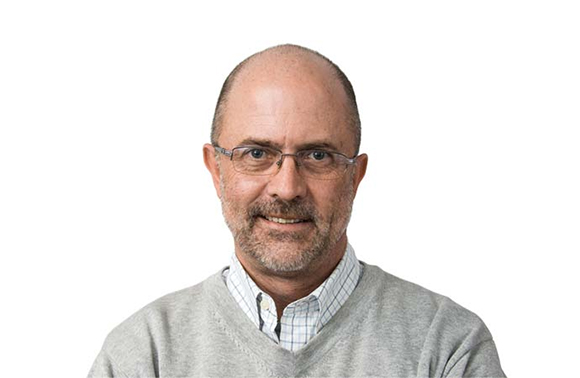 EDITOR'S VIEW
Editor in Chief Mark Arend walks us through what's changed and what has not changed in this issue of Site Selection and in the world around us.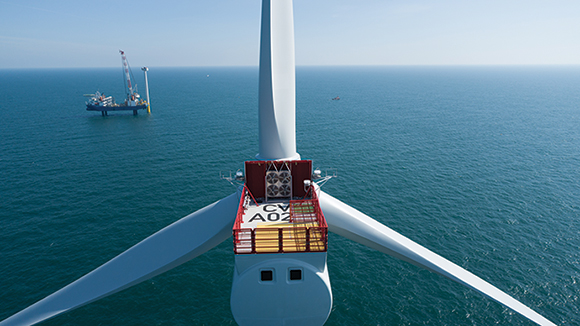 INVESTMENT PROFILE: HAMPTON ROADS
And with Dominion Energy leading the way, Virginia is poised to become the East Coast wind energy hub.
CONWAY ANALYTICS SNAPSHOT
Those who have followed our coverage of e-commerce before and since the onset of COVID-19 know it's boomed even as other segments of the economy have cratered. A report released by UNCTAD last week gives us the numbers that were climbing even before the pandemic, as online retail sales leapt from 16% to an estimated 19% of total global retail sales in 2020. Global e-commerce sales in 2019 — including both B2B and B2C sales — were estimated to have reached $26.7 trillion globally in 2019, up 4% from 2018 and equivalent to 30% of global GDP.
According to the report, online retail sales grew markedly in several countries, with the Republic of Korea reporting the highest share at 25.9% in 2020, up from 20.8% the year before. "These statistics show the growing importance of online activities. They also point to the need for countries, especially developing ones, to have such information as they rebuild their economies in the wake of the COVID-19 pandemic," said Shamika Sirimanne, UNCTAD's director of technology and logistics.
Table 1: Online retail sales, selected economies, 2018-2020
Source: UNCTAD, based on national statistics offices
"Total gross merchandise volume (GMV) for the top 13 B2C e-commerce companies rose by 20.5% in 2020, higher than in 2019 (17.9%)," UNCTAD reports. "There were particularly large gains for Shopify (up 95.6%) and Walmart (72.4%). Overall, B2C GMV for the top 13 companies stood at $2.9 trillion in 2020."
Table 2: Top B2C e-commerce companies by GMV, 2020
Source: UNCTAD based on company reports.
The report estimates the value of global B2B e-commerce in 2019 at $21.8 trillion, representing 82% of all e-commerce, including both sales over online market platforms and electronic data interchange (EDI) transactions. B2C e-commerce sales were estimated at $4.9 trillion in 2019, up 11% over 2018. The top three countries by B2C e-commerce sales remained China, the United States and the United Kingdom. Cross-border B2C e-commerce amounted to some $440 billion in 2019, an increase of 9% over 2018. The UNCTAD report also notes that the share of online shoppers making cross-border purchases rose from 20% in 2017 to 25% in 2019.
UNCTAD followed up this report with the release this week of a new portal that provides an overview of the pandemic's impact on trade and development, covering more than 25 indicators with a broad selection of data as of March 31.
Table 3: E-commerce sales: Top 10 countries, 2019
Source: UNCTAD, based on national sources
SITE SELECTION RECOMMENDS
The continuous seating bowl of TQL Stadium is designed to "harness the noise and energy of the fervent FC Cincnnati fan base," said FC Cincinnati and Populous.

Photo courtesy of FC Cincinnati and Populous
FC Cincinnati and Populous announced this week the completion of TQL (Total Quality Logistics) Stadium in Cincinnati, Ohio. The 26,000-seat venue designed by Populous is located on 12.4 acres. in downtown Cincinnati and connects the historic neighborhoods of Over-the-Rhine and West End. "TQL Stadium will proudly represent Cincinnati across the nation and on the world stage," said Jeff Berding, president of FC Cincinnati. Read Ron Starner's exclusive interview with FC Cincinnati President Jeff Berding in "How Soccer Took a City by Storm," published exactly one year ago in Site Selection's Cincinnati Region Intelligence Report.
SPAIN
The expansion documented here will take Glovo's engineering team from 300 to 500 at its headquarters in Barcelona. Founded in Barcelona in 2015, this startup app and software development company focused on e-commerce and courier delivery has gone through several successful funding rounds as documented by the Barcelona & Catalonia Startup Hub. The most recent round, announced in April, is a hefty €450 million in its Series F funding round led by New York-based investment managers Lugard Road Capital and the Luxor Capital Group, which will allow the company to expand its footprint across the 20 markets it serves with around 4,000 employees.
OKLAHOMA
As reported by Milenio and others, Argentina-based tech company GlobaPurFoods, owner of the Mom's Meals brand, is adding this facility to a portfolio that includes sites in Grinnell, Iowa, and North Jackson, Ohio. The company provides fully prepared, refrigerated meals delivered directly to homes through Medicaid and Medicare programs. According to a quarterly report from the Oklahoma City Chamber of Commerce and the Oklahoma City Economic Development Trust, PurFoods, whose investment was known by the code name "Project 3K," the company plans to eventually create approximately 550 new jobs. "We continue to hit new milestones for growth," said Mike Anderson, president of Mom's Meals. "As more people hope to remain in their homes as they age, recuperate at home after a hospital stay, or as people of all ages manage a chronic condition like diabetes, we are excited to deliver nutritious meals when they need it most. We're grateful to the State of Oklahoma for their partnership, and look forward to supporting the economic development of Oklahoma City."
Reach markets and ROI faster in West Henderson, NV.
Abundant available acreage in West Henderson, Nevada provides superior speed to market and faster return on investment. In a pro-business environment profitability is enhanced with the region's lowest property taxes plus utility costs 30% lower than average—all in a state with zero income tax.
Join leaders like Haas Automation, Amazon and Kroger and enjoy immediate access to I-15 that allows delivery to California ports in a one-day turnaround at significant savings. Local reach is equally powerful, with a population of 2 million in a 30-minute radius. West Henderson is also home to the Henderson Executive Airport; McCarran International Airport is only 15 minutes away.
As your operation moves faster, life satisfaction deepens with lower comparable housing costs in nationally acclaimed master-planned neighborhoods, a vibrant downtown and spectacular outdoor recreation.
Why wait? Visit https://hendersonnow.com/ today or contact Derek Armstrong, Director of Henderson Economic Development and Tourism, at (702) 267-1650 or email derek.armstrong@cityofhenderson.com
In the top half of the first inning last night, starting pitcher Jay Groome of the Boston Red Sox High-A affiliate Greenville Drive delivers a pitch to outfielder Niko Hulsizer of the Tampa Bay Rays affiliate Bowling Green Hot Rods in the season opener for both minor league teams at Fluor Field in Greenville, South Carolina. The Hot Rods prevailed 9-2, but few cared about the result after 608 days without minor league baseball in town. The two teams square off in a doubleheader later today, even as local health care provider Prisma Health offers COVID-19 vaccinations in the stadium's plaza. Watch for more about Greenville and beyond in the Upstate South Carolina Intelligence report in the July 2021 issue of Site Selection.