FROM SITE SELECTION MAGAZINE, MAY 2021 ISSUE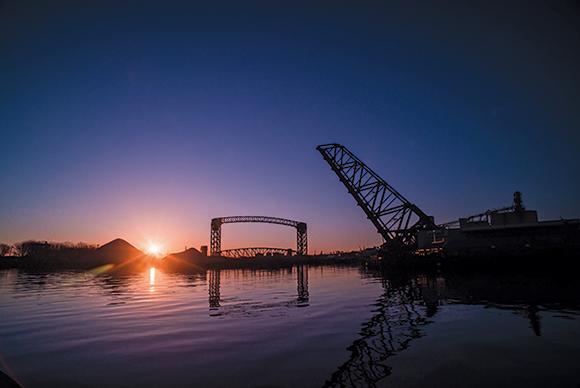 WATER SUPPLY
A movement afoot in northeast Ohio aims to leverage Lake Erie for big-ticket manufacturing investment.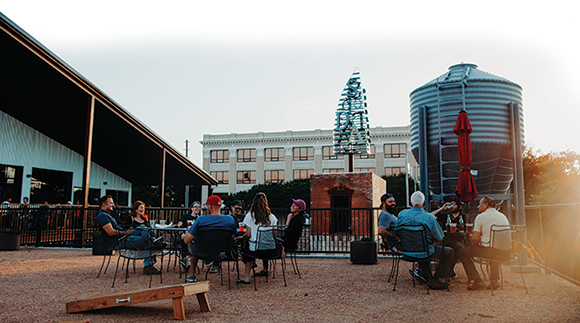 INVESTMENT PROFILE: ABILENE, TEXAS
With ample space and easy access to markets, Abilene draws companies to Northwest Texas.
INDIA
India-based ReNew Power last week announced its intention to develop a solar cell and module manufacturing facility on 100 acres in Dholera Special Industrial Region (DSIR), approximately 100 km. (62 miles) outside the city of Ahmedabad, in the state of Gujarat. The greenfield facility will manufacture 2 gigawatts (GW) of solar cells and modules annually. ReNew Power Founder, Chairman and CEO Sumant Sinha said, "The Indian Government's Production-Linked Incentive (PLI) scheme for solar photovoltaic (PV) modules has opened up several avenues for domestic manufacturing in the renewable energy sector. ReNew plans to manufacture both solar cells and modules in the Dholera manufacturing facility with the goal of creating a globally competitive manufacturing unit. We are committed to India's ambition of achieving 450 GW of clean energy generation capacity by 2030, and we believe the new manufacturing unit will play an important role in boosting India's domestic manufacturing capacity for clean energy. The new facility will help the company to bring a crucial function in-house."
PENNSYLVANIA
Daily cargo service from Amazon Air to Pittsburgh International Airport (PIT) launched last week on a Boeing 737-800F freighter. Amazon Air now flies to 40 U.S. airports. "This announcement is a major milestone in positioning PIT as an international logistics center," said Pittsburgh International Airport CEO Christina Cassotis. Through a partner lease agreement, Amazon Air will use 50,000 sq. ft. that will include an on-site area to sort packages bound for their next destination and will be managed by Amazon logistics partner Trego-Dugan Aviation. Allegheny County Executive Rich Fitzgerald said the new service, combined with a recently launched global cargo service by Helsinki-based Finnair, "really underscores the fact that PIT is becoming a significant cargo and distribution hub."
GONE TO TEXAS ECONOMIC DEVELOPMENT GUIDE 2021-2022

ECONOMIC OVERVIEW
An economist who knows the Texas economy better than most sees a strong outlook for the state following recovery from the pandemic, a severe hurricane season and a historic winter storm.

AUTOMOTIVE MANUFACTURING
Tesla's decision to park a billion-dollar plant near Austin revs up an already humming sector.

WORKFORCE RESOURCES
The program is just one of a suite of actions to keep the state's talent pipeline primed for the future even in the midst of economic recovery.

BIOTECH
When the pandemic arrived, Texas A&M was ready to saddle up.
SITE SELECTION RECOMMENDS
Beta Technologies' ALIA aircraft

Photos courtesy of Beta
New cargo service in Pittsburgh isn't the only airborne avenue Amazon is exploring. A Bloomberg story last week detailed how Fidelity Management & Research Co. and Amazon are ponying up $368 million to back Vermont-based electric vertical takeoff and landing (VTOL) company Beta Technologies, Inc., in a field busy with competitors. Beta Technologies Kyle Clark says the new funding will enable the construction of a factory at Burlington International Airport, and deliveries to the Air Force by 2023.
Among other early customers are UPS and United Therapeutics, which aims to deliver organs to patients using the aircraft. Site Selection readers will recall our 2016 account of that company's plan to manufacture and deliver lungs by drone. United Therapeutics Founder Martine Rothblatt, who sits on the board of Beta Technologies, is also co-founder of the Terasem Movement Foundation (TMF), an organization that seeks to promote the geoethical use of nanotechnology for human life extension, with work "in the areas of cryogenics, biotechnology and cyber consciousness" and activities that include safekeeping "mindfiles and biofiles of lifenauts" for future revitalization. Like Beta, the TMF is based in Vermont. — Adam Bruns
Beta's business strategy includes a simulator-based training system for electric vertical pilots (pictured) and systems for on- and off-airport rapid charging.
An angler appears to be casting a sunset lure in this photo made by Conway Data Executive Vice President Ron Starner last week on the south end of Manasota Key in Florida. Among the area's attractions is the mile-long beach at Stump Pass Beach State Park, a relatively secluded area known for shelling, kayaking, paddle-boarding and fishing.