FROM SITE SELECTION MAGAZINE, MAY 2021 ISSUE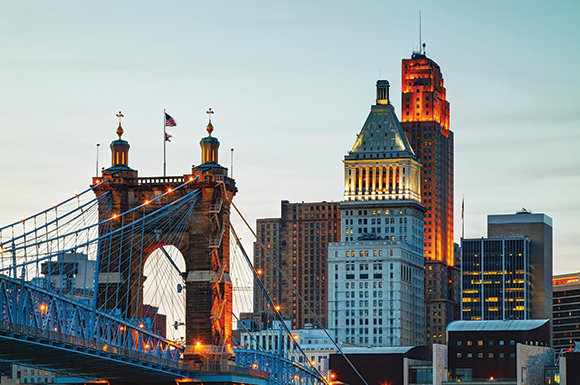 OHIO
Plus glimpses into Ohio's agreement with GM, new pharmaceutical capabilities at Rickenbacker International Airport and Kroger's e-commerce growth in the state.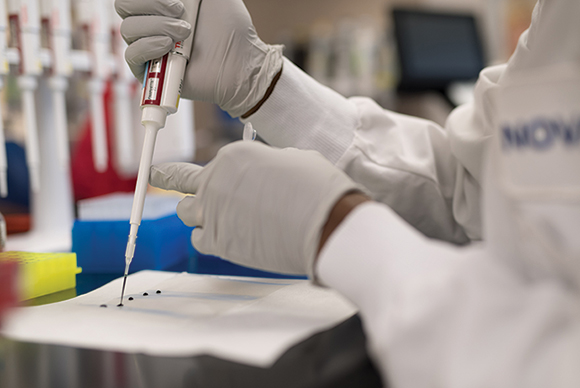 INVESTMENT PROFILE: MARYLAND
With its vigorous life sciences ecosystem, Maryland takes aim at COVID-19.
NORTH CAROLINA
A $540,000 grant from the North Carolina Rural Infrastructure Authority's Industrial Development Fund – Utility Account program will help Surry County provide natural gas service to support efforts by Altec Industries to expand on its existing property. The company provides products and services to the electric utility, telecommunications, tree care, lights and signs and contractor markets. Natural gas will allow for the addition of a 100,000-sq.-ft. distribution facility and free up space in an existing building for additional manufacturing capacity. Mount Airy, the model for native son Andy Griffith's mythical and welcoming town of Mayberry, has recently welcomed other facility investments to northwestern North Carolina from Illinois Tool Works, Bottomley Enterprises, Sanctuary Systems and United Sewing Automation, among others, according to Conway Data Analytics.
GEORGIA
Electrostatic infection control is big business these days, and that means big growth for companies such as Byoplanet International, whose expansion is landing in the same college town of Athens where the original research behind its products was conducted at the University of Georgia. As a release from the state explained when this project was originally announced in December, when the pandemic struck last spring, ByoPlanet International contracted with The Classic Center in Athens to use additional space on a temporary basis while the facility was nearly vacant due to pandemic-related closures. The company also hired approximately 30 Classic Center employees who would have been otherwise furloughed due to the lack of arts and entertainment events at the venue at the time. In addition to the 250 jobs coming with this expansion, the company has hired 100 since March 2020. "ByoPlanet has experienced unprecedented growth in our revenue, number of employees, and facility size and capacity," said Peter Johansson, president and COO for ByoPlanet International. "ByoPlanet has been present in Athens since 2010, and we see the area as the ideal location for our continued growth and development."
SITE SELECTION RECOMMENDS
Anybody in your family looking for a summer job? Indianapolis-based global job search engine Adzuna says there are nearly 59,000 jobs available across the U.S. for those looking for summer positions, including 7,838 internships and more than 4,000 spots for summer camp staff. A quick look at the top states:
The Top 10 US States for Summer Jobs
| | | |
| --- | --- | --- |
| State | Summer Vacancies 2021 | Average Day Rate |
| California | 7,249 | $154 |
| Pennsylvania | 3,423 | $122 |
| Texas | 3,267 | $160 |
| Massachusetts | 3,042 | $155 |
| New York | 2,893 | $152 |
| Illinois | 2,806 | $137 |
| Florida | 2,226 | $149 |
| Colorado | 2,106 | $150 |
| Ohio | 2,007 | $136 |
| Virginia | 1,983 | $124 |
GONE TO TEXAS ECONOMIC DEVELOPMENT GUIDE 2021-2022

Q&A
Adriana Cruz, the state's economic development chief, explains what makes Texas the land of opportunity and freedom.

RENEWABLES & UTILITIES
The data and the projects point to renewable power leadership in Texas.

STATISTICAL PROFILE
Get a clear picture of the state in charts, graphs, fast facts and infographics.

TECHNOLOGY
Waves of tech leaders from the West Coast are cascading on the Lone Star State.
A team of MIT researchers have used anonymized mobile phone data to confirm something we sort of know already: We tend to visit places closer to us more frequently. But the outgrowth of the new study may contribute to the field of urban planning. The paper on the "universal visitation law of human mobility" was published last week in the journal Nature. The team used data from large communications providers to track the movement of people in the metro areas of Abidjan, Ivory Coast; Boston (pictured); Braga, Lisbon, and Porto, Portugal; Dakar, Senegal; and Singapore.
"The visitation law could have many practical applications — from the design of new infrastructure to urban planning," said Carlo Ratti, a co-author of the paper and director of the Senseable City Lab at MIT. "For instance, it could help implement the concept of the 'Fifteen-Minute City,' which aims to reorganize physical space around walkable neighborhoods and which has become very popular during the COVID-19 pandemic. Our law suggests that we can indeed capture a large fraction of all urban trips within a fifteen-minute radius, while leaving the rest — perhaps 10% — further away."