FROM SITE SELECTION MAGAZINE, MAY 2021 ISSUE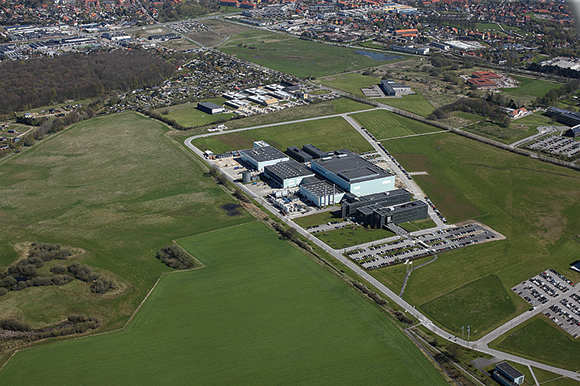 HEALTH TECH & LIFE SCIENCES
Fujifilm Diosynth CEO Martin Meeson tells us why the chemistry feels so right in the Research Triangle, one of two North Carolina metros appearing in JLL's top 10 emerging markets for life sciences.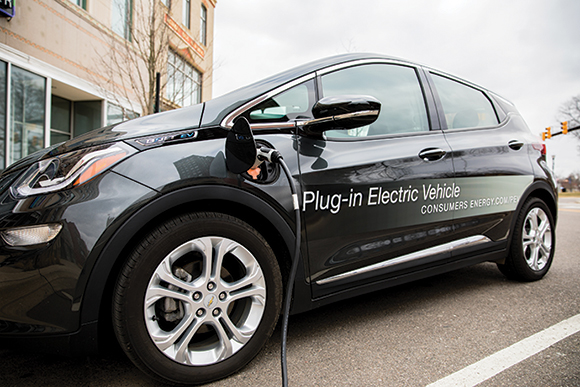 INVESTMENT PROFILE: CONSUMERS ENERGY
It starts with a nation-leading commitment to go net-zero.
CONWAY ANALYTICS SNAPSHOT
Among the 50 million employed college graduates ages 25 to 64 in 2019, 37% reported a bachelor's degree in science or engineering but only 14% worked in a STEM occupation, according to the Census Bureau's 2019 American Community Survey 1-year estimates. But new analysis from the Census Bureau's "America Counts" series finds that for those fortunate enough to land a STEM job, the STEM degree typically means a bump up in pay from an average of $87,600 to $101,100. The research answers such questions as "What college majors did STEM workers study?" and "How much do STEM workers earn?" STEM-educated workers in computer occupations had the highest median annual earnings among STEM occupations at $105,300. (Two Bureau of Labor Statistics economists earlier this year explained why computer occupations will lead the way this decade.) Engineers were a close second ($102,200). Life sciences occupations earned the least, at $66,540 a year.
One question unanswered by this particular deep dive is the physical locations of the STEM-educated and STEM-employed —perhaps a surprise, given the Census Bureau's core purpose of finding out where we are. But there are other resources: A late March post from Indeed outlines the top 10 areas for tech job postings in 2020, led by D.C., New York and Seattle. And the BLS's Occupational Employment and Wage Statistics division offers a very handy tool, updated last May, that lets you chart regions with the highest location quotient for various occupations. When it comes to computer and mathematical jobs, Boston, Silicon Valley and Bridgeport-Stamford-Norwalk, Connecticut lead the way. A separate tool allowing such occupational sorting by state shows D.C., Washington, Virginia, Maryland and Colorado topping the location quotient charts for those same occupations. — Adam Bruns
Graphic courtesy of U.S. BLS
TEXAS
Located just outside of Houston, Texas, the 4.2-million-sq.-ft. Daikin Texas Technology Park (once known as the "Comfortplex") brings together Goodman's manufacturing, engineering, logistics and customer support under "one, very large roof," says the company, which is adding 1,000 jobs to the 9,000 already employed at the largest HVAC building in the United States. Designed to encourage collaboration and innovation, the facility with multiple departments in one location facilitates product innovations that can be quickly tested, implemented into manufacturing processes, assembled and distributed across North America. A March report by Tom Zizka of Fox 26 News in Houston reported that "a partnership between Daikin and METRO will use park and ride facilities at West Little York and Hillcroft as transportation hubs, from which Daikin will pay to transport employees, who need it, to and from work. If successful, such partnerships could add a new dimension to landing jobs in Houston."
OHIO
Contract research organization Medpace, one of Cincinnati's largest public companies, opened its new headquarters in April in Madisonville. Medpace says it is the only global CRO with "a fully integrated Clinical Research Campus," facilitating greater collaboration, efficiency and streamlined execution. Also located on the research campus are subsidiaries that include central laboratories, a clinical pharmacology unit, a bioanalytical laboratory and core laboratories. A 2018 report from Cincinnati ABC affiliate WCPO explains what the Medpace development means to Madisonville, and how the Greater Cincinnati Redevelopment Authority has played a vital role. Medpace maintains other offices in Dallas, Minneapolis (home to its medical device HQ) and Denver (the company's newest office location). The company also has offices throughout Europe supported by central labs in Belgium and imaging services in France; offices in Asia supported by central labs in Singapore and Shanghai; and office in several Latin American cities as well as Johannesburg, South Africa.
BUILDING A BETTER KENTUCKY

E-COMMERCE & LOGISTICS
Thanks to its ideal central location, Kentucky hosts three global air cargo hubs, among other assets.

KENTUCKY COMMERCIALIZATION VENTURES
Kentucky Commercialization Ventures is the state's bold bid to turn research discoveries into startups.

SPEED TO MARKET
Kentucky helps businesses quickly move from site selection to production.
SITE SELECTION RECOMMENDS
What if the broadband divide wasn't where you thought it was? New York Times economics reporter Eduardo Porter this week reports on exactly where the connections are missing the most, finding that about 81% of rural households and 86% of urban households are plugged in, but that "the number of urban households without a connection, 13.6 million, is almost three times as big as the 4.6 million rural households that don't have one."
PASCO READY SITES PROGRAM
INDUSTRIAL DEVELOPMENT READY SITES IN NORTH TAMPA BAY, FLORIDA
Pasco County is one of the fastest growing counties in Florida. Companies are locating to Pasco for expansion sites strategically located along major transportation corridors providing access to consumer markets, skilled workforce, and vibrant communities in close proximity to Tampa International Airport, Port Tampa Bay and CSX Rail.
Demand for project-ready industrial properties has never been higher as speed to market puts pressure on companies to make quick and informed location decisions while allocating precious time to design, construct and open a new facility. As such, the site selection process demands entitled sites with large contiguous developable acreage serviced with roads and utilities sized for industrial development.
The Ready Sites Program has accessed and evaluated six properties totally over 2,000 acres ready for industrial development. Each site features numerous digital tools for site selectors to utilize and tour the site.
Image courtesy of ISS Crew Earth Observations Facility and the Earth Science and Remote Sensing Unit, Johnson Space Center
Today's perspective comes from the International Space Station, where a member of the Expedition 64 crew made this oblique image in February capturing a nighttime view of Thailand, dominated by the lights of Bangkok. Thailand's capital city is called a "primate city," a new term indicating a large city whose population is disproportionately larger than other cities in the nation. In this case, explains NASA caption writer Laura Phoebus of Jacobs, "Bangkok's population of more than 10 million is many times greater than Chon Buri (population 1.4 million), the next largest."
Phoebus goes on to explain that the dark swath of land in the top left is the Malay Peninsula, and the green dots in the Gulf of Thailand are fishing boats using lights to attract plankton and squid. Companies around the Gulf of Thailand are among the largest foreign suppliers of fish to the United States.