FROM SITE SELECTION MAGAZINE, MAY 2021 ISSUE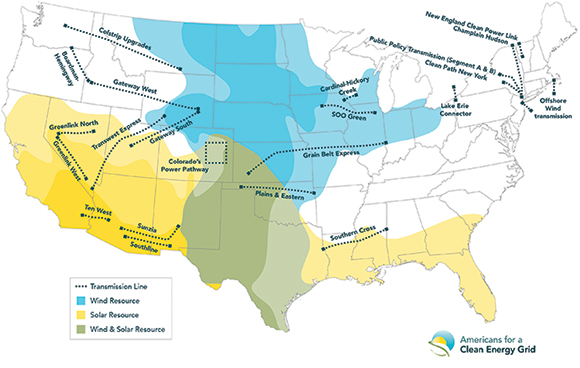 SHOVEL-READY SITES
Will shovel-ready sites for industrial and supply chain investment follow?
NORTHERN IRELAND
PwC is investing £40 million (US$55.6 million) in a new Advanced Research and Engineering center in Northern Ireland as part of its fastest-growing division, Operate, which is based in Belfast. "This significant investment by PwC is a vote of confidence in the talent of our local workforce and the success it has already achieved here," said new Northern Ireland Economy Minister Paul Frew. "With almost £10 million of support from Invest Northern Ireland towards the new center, this investment will lead to the creation of almost 800 new jobs which will generate approximately £25 million in additional annual salaries for our economy." He said the site's focus on such areas as robotic process automation (RPA), workflow automation, data analytics and AI fits with Northern Ireland's "10X Economy" plan for positioning Northern Ireland among the best small economies. Ian McConnell, partner lead for PwC Operate, said basing the center in Merchant Square places Northern Ireland at the heart of PwC's future technology strategy: "We're creating a team of engineers and technologists," he said, "who'll work within a bigger innovation ecosystem, including government, academia and business, to help our clients take giant leaps, rather than incremental steps."
RUSSIA
This food retail company, which also goes by the names LLC X5 Corporate Center/X5 Retail Group, announced earlier this month the expansion of its logistics infrastructure in central Russia with the opening of a Pyaterochka distribution center (DC) in the Kursk region. At full capacity, it will replace a DC in Orel, and supply food products to 730 Pyaterochka stores in the Kursk, Orel, Belgorod and Bryansk regions, moving 3,000 metric tons of goods per day supported by nearly 550 employees and 170 vehicles. "Overall, Pyaterochka has created upwards of 2,400 jobs in the Kursk region," the company says. Moreover, the launch of the new DC, it says, "will enable the region's manufacturers not only to reduce their transportation costs, but also to expand the geography of their sales. When operating at full capacity, the logistics facility will be able to handle products from about 1,000 suppliers, driving up the share of local producers in the chain's regional sales (over 80% in certain categories)."
GONE TO TEXAS ECONOMIC DEVELOPMENT GUIDE 2021-2022

HIGHER EDUCATION
The robust network of 148 higher education institutions in Texas includes these six robust public university systems.

CYBERSECURITY
The metro area is home to more than 100 cybersecurity companies, including nearly 40 company headquarters.

INVESTMENT PROFILE: ABILENE
With ample space and easy access to markets, Abilene draws companies to Northwest Texas.

AGRIBUSINESS & FOOD PROCESSING
Projects include new investments from HelloFresh, Tyson Foods and Goya Foods.

QUALITY OF LIFE
Seven Reasons to Move to the Lone Star State
SITE SELECTION RECOMMENDS
The electric vehicle sector, true to its source, is replete with positives and negatives. Lordstown Motors, whose game-changing project in Ohio was among those we named a Top Deal of 2020, teetered on the edge of bankruptcy earlier this month, which prompted the Motley Fool to state simply, "Forget Lordstown Motors" amid accusations of faked pre-orders. In a 10-Q form filed with the SEC on June 8, it stated a net loss of $125.2 million for the quarter, and said, "The Company believes that its current level of cash and cash equivalents are not sufficient to fund commercial scale production and the launch of sale of such vehicles." The CEO and CFO have been replaced. Then last week, as reported by the Akron Beacon Journal, the company welcomed guided tours and demonstrations at its 6.2-million-sq.-ft. facility to reassure the public and investors. Watch this space as the story develops in "Voltage Valley," where one project still moving forward is GM's $2.3 billion, 1,100-job Ultium battery plant (pictured in rendering below).
Watch as we document other EV firms seeking to be going concerns too. They include Lion Electric, which last month followed up its new plant in its home territory of Quebec with the news it would build a new electric truck and bus plant in Joliet, Illinois, creating at least 745 jobs.
"This significant expansion into the U.S. market will not only allow us to drastically increase our overall manufacturing capacity of electric trucks and buses but to also better serve our customers, while adding critical clean manufacturing jobs that will form the backbone of the green economy," said Marc Bedard, CEO and Founder of Lion. "I also want to acknowledge the crucial role that P33 and Intersect Illinois, civic groups committed to developing a long-term roadmap for the local tech industry, played in connecting Lion with the Chicago area's business and civic community to help further commercial traction, as well as engagement with key workforce and supplier partners." Site Selection readers will recall learning about the origins of the P33 name when we interviewed former U.S. Commerce Secretary Penny Pritzker three years ago. — Adam Bruns
Photo courtesy of the Panama Canal Authority
Ten feet can mean a lot. Just ahead of the fifth anniversary of its expansion, the Panama Canal announced it has increased the maximum allowable length for vessels transiting the Neopanamax Locks. Since May 21, the maximum length overall (LOA) for commercial and non-commercial vessels acceptable for regular transits of the Neopanamax Locks is 370.33 meters (1,215 feet), up from 367.28 meters (1,205 feet). "The increase means that now 96.8% of the world's fleet of containerships can transit the Panama Canal, shortening routes and benefiting economies around the world," said the Panama Canal Authority.