FROM SITE SELECTION MAGAZINE, JULY 2021 ISSUE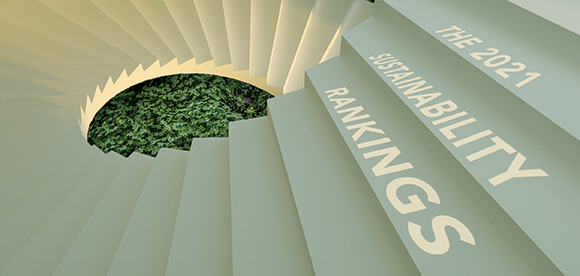 SUSTAINABILITY RANKINGS
Thriving green industry, strong corporate social responsibility scores, renewable energy use and a strong portfolio of LEED-certified buildings are among the reasons why, in Site Selection's unique index.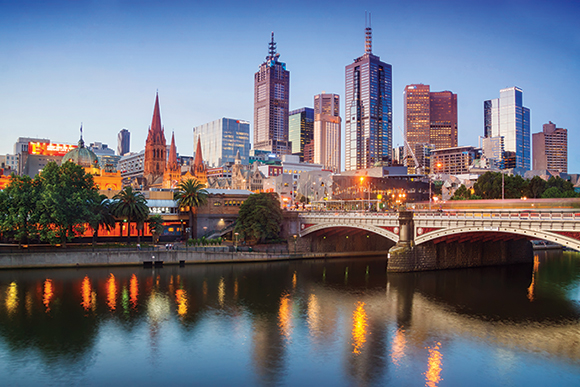 STARTUP & INNOVATION HUBS
In an exclusive contribution before the September release of his organization's 2021 Global Startup Ecosystem Report, JF Gauthier, founder and CEO of Startup Genome, examines which hubs have risen to the challenge in challenging times.
CONWAY ANALYTICS SNAPSHOT
Property transaction volume in Norway increased by 171% during the first half of 2021 compared to the same period in 2020. Among investors in Oslo (pictured) tracked by Site Selection in the past three years is data center developer Digiplex.

Photo courtesy of Pangea Property Partners
Pangea Property Partners last week reported that the Nordic property markets set a new transaction record of €29 billion in the first half of 2021, appearing to signal a potential new annual record this year that would surpass the record set in 2019 (the only time volume has ever surged above €45 billion).
Office was the largest property segment in the first half of 2021 accounting for 26% of the volume. Logistics deals accounted for 17%, up from 12% last year, including a major warehouse portfolio acquisition by Blackstone in Sweden. "Residentials and logistics are very popular low risk segments in the current market, both in the Nordics and the rest of Europe. In addition, we see a growing interest for other segments such as office, retail and light industrial," says Mikael Söderlundh, Head of Research and Partner at Pangea Property Partners. Transaction volumes in Sweden and Norway increased by 101% and 171% respectively compared to the first half last year. The volume in Denmark increased by 45%, while the volume in Finland dropped 35%. However, the number of deals in the Finnish market increased by 31%.
A look at Conway Analytics' proprietary database of corporate facility location and expansion projects since January 1, 2018, reveals Finland with 38 projects and a slight lead over Sweden's 37, while Denmark tallies 28 major projects and Norway comes in with 13. At the metro level, Copenhagen and Stockholm lead the way. The largest corporate end-user investment from these projects is H2 Green Steel's plan to invest $3 billion and create 1,500 jobs at a new steelmaking site in Boden-Luleå, Norrbotten. "The region offers unique conditions for fossil-free steel production," says the company, "with access to energy from renewable energy sources, high-quality iron ore, a large port in Luleå, and a cluster of world-leading expertise in metallurgy and steel production." — Adam Bruns
NORDIC TRANSACTION VOLUME
.

Graph courtesy of Pangea Property Partners
MISSISSIPPI DEVELOPMENT GUIDE 2021

GOVERNOR Q&A
Mississippi Governor Tate Reeves tells us how he successfully navigated a challenging first year and is building momentum for the state's future.

BUSINESS CLIMATE
Business growth in Mississippi accelerates post-pandemic.
SITE SELECTION RECOMMENDS
Notwithstanding questions about the true long-term sustainability of various forms of power generation, the Urban Land Institute's Greenprint Center for Building Performance has released "Electrify: The Movement to All-Electric Real Estate," which purports to show "how the commercial real estate industry can shift toward a decarbonized future by moving to all-electric buildings, and the importance of why real estate firms need to be aware of the movement. As more cities pass 'gas bans' or carbon emissions reductions goals, and as tenants and residents demand healthy and sustainable spaces, the move to all-electric real estate is important to consider," ULI states.
OHIO
Biotech leader Amgen this week announced plans to invest $365 million to build a new 270,000-sq.-ft. manufacturing facility in the Greater Columbus region city of New Albany, Ohio, creating 400 new jobs upon opening with an expected total payroll of $40 million. "We are adding this additional assembly and packaging plant to our global supply chain network to support the anticipated growth in demand for Amgen medicines," said Amgen Executive Vice President of Operations Esteban Santos. "We plan to include some of our most advanced digital automation technologies in this new location as we partner with the thriving business community of the Columbus Region to further expand biotechnology regionally." Amgen Senior Vice President of Manufacturing Arleen Paulino added, "The vibrant business environment, access to a growing talent pool, favorable operating costs and central location from a logistics perspective were all important reasons behind our decision to locate here."
MEXICO
As reported by Diario.mx and MexicoNOW, Grupo Infra, comprising some 30 companies, this spring inaugurated its first plant in Chihuahua in Ciudad Juárez for the production of nitrogen, oxygen and argon. The project is expected to create more than 250 jobs. Marcos Franco, director of Infra, said the company is "dedicated to the production, sale and distribution of cryogenic, industrial, high purity, special and medicinal gases, as well as cryogenic storage tanks, welding and cutting machines and equipment, personal protection equipment and a wide range of welding products." While the bulk of production is intended for the Chihuahua market, there is the possibility of export to the U.S.
PASCO READY SITES PROGRAM
INDUSTRIAL DEVELOPMENT READY SITES IN NORTH TAMPA BAY, FLORIDA
Pasco County is one of the fastest growing counties in Florida. Companies are locating to Pasco for expansion sites strategically located along major transportation corridors providing access to consumer markets, skilled workforce, and vibrant communities in close proximity to Tampa International Airport, Port Tampa Bay and CSX Rail.
Demand for project-ready industrial properties has never been higher as speed to market puts pressure on companies to make quick and informed location decisions while allocating precious time to design, construct and open a new facility. As such, the site selection process demands entitled sites with large contiguous developable acreage serviced with roads and utilities sized for industrial development.
The Ready Sites Program has accessed and evaluated six properties totally over 2,000 acres ready for industrial development. Each site features numerous digital tools for site selectors to utilize and tour the site.
Photo courtesy of Georgian National Tourism Administration and Enterprise Georgia
"F9," the latest entry in the Fast & Furious film series, breathed life into the pandemic-damaged film industry with a $70 million opening weekend last weekend. In preparing a recent Site Selection Investment Profile about the country of Georgia, we learned that the country helped out the F9 production team in a pinch when filming scheduled for Hong Kong was canceled. According to published reports, scenes were shot in Rustavi and on Alexander Pushkin Street in Kutaisi, and a major stunt involving a 26-metric-ton armored vehicle took place in Georgia's capital city of Tbilisi (pictured). It's just the latest in a recent wave of productions finding Georgia to be hospitable territory.
"This shooting was quite late," Mikheil Khidureli, CEO, Enterprise Georgia, told us. "We had to basically handle very difficult stuff like importing weapons in a couple of days. They were amazed at how quickly the government responded. It was a huge thing for the country."