FROM SITE SELECTION MAGAZINE, JULY 2021 ISSUE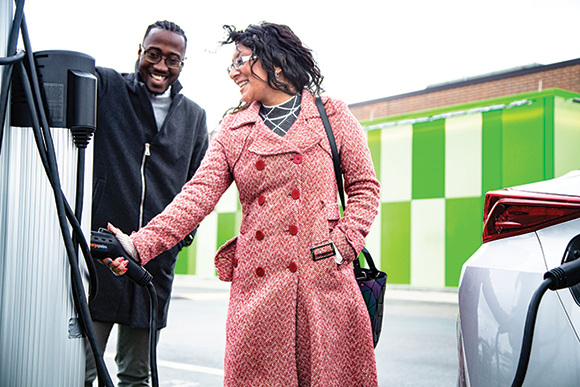 SMART CITIES
Experts from ESI ThoughtLab share an exclusive adaptation from "Smart City Solutions for a Riskier World," their study of 167 metros around the world that finds 20 cities worthy of the 4.0 designation.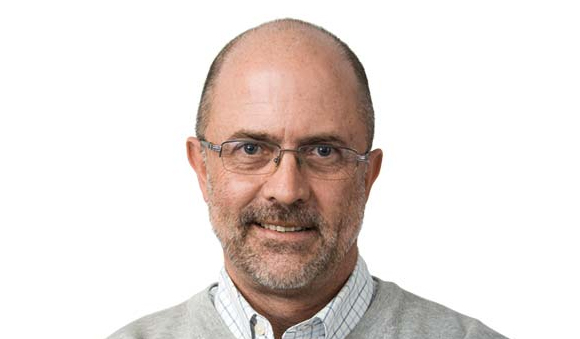 EDITOR'S VIEW
Editor in Chief Mark Arend says the 2021 State of North American Manufacturing Annual Report from Thomas and the Reshoring Initiative's 2020 Data Report both indicate things are trending in the right direction.
ALBERTA, CANADA
Amazon chose Parkland County, Alberta, part of the Edmonton metro area, for its latest robotics-oriented fulfillment center, where the company will launch operations by 2022 and employ more than 1,000 full- and part-time staff. "Parkland County is an ideal location for fulfillment centers," said Rod Shaigec, mayor of the town of Acheson, Alberta, noting its proximity to 1.4 million customers in the region. "Its strategic location along the CANAMEX corridor and the Trans-Canadian highway allows companies to cover via truck all of Western Canada within one day's drive." In partnership with Parkland County, Panattoni Development Company and QuadReal, Amazon will be donating more than 200 build-your-own robot kits to community groups in the Parkland County area in order to introduce local youth to the world of robotics. For more on why Parkland County made sense for Amazon and others, read this Site Selection Investment Profile from January 2021.
ISRAEL
"While the power of remote work is strong, having research and development (R&D) facilities around the world enables you to attract the top talent and put them together in a place that's equipped to let them create the next big thing," says Acronis about its new office in Herzliya, focused on cybersecurity R&D. In addition to announcing a five-year plan to invest around $80 million into the country, Acronis plans to recruit more than 100 engineers, scientists, and cybersecurity professionals for the new office. "Acronis' strategic move into Israel reflects the fact this region will play a major role in our future success and we have tremendous trust in the talent of the Israeli high-tech industry," said Serguei Beloussov, CEO and founder of Acronis, in June. "This new Israeli center will be at the forefront of cyber protection research and development, becoming one of the key sites in our international network of research centers, alongside our Swiss, Singaporean, Bulgarian, and North American locations." The company plans to establish workforce pipeline initiatives, R&D collaboratives, and training and mentoring programs with local businesses and the top Israeli universities.
MISSISSIPPI DEVELOPMENT GUIDE 2021

HIGHER EDUCATION
An armored truck firm partners with Mississippi State University to access top-notch talent.

Q&A
Recently appointed Mississippi Development Authority Director John Rounsaville shares his perspective on Mississippi's famously pro-business climate.
SITE SELECTION RECOMMENDS
"Companies actively seeking life-science real estate in the first quarter targeted a cumulative 19.3 million sq. ft. of lab space in the top 12 U.S. life-science markets," says CBRE's Midyear U.S. Life Sciences report. This represents more than 12% of the total existing life sciences space across these markets, CBRE reports, a rate of demand that is fueling ongoing construction of lab space.
| | | | |
| --- | --- | --- | --- |
| Market | Demand (sq. ft.) | In-Progress Construction | Venture Capital Awards* |
| Boston | 4.75M | 5.8M | $9.6B |
| SF Bay Area | 2.9M | 2.8M | $6.3B |
| San Diego | 2.8M | 3.3M | $4.6B |
| Denver-Boulder | 1.6M | 635,319 | $276M |
| Philadelphia | 1.5M | 1.5M | $761M |
| New Jersey | 1.2M | 147,000 | $98M |
| New York City | 1.1M | 1.9M | $1.9B (metro area) |
| Wash D.C. | 1.1M | 472,500 | $698M |
| Raleigh-Durham | 839,000 | 380,000 | $469M |
| Chicago | 597,500 | 704,454 | $492M |
| Seattle | 500,000 | 913,000 | $1.1B |
| Los Angeles | 417,000 | 229,398 | $283M** |
* For 12 months ending in March 2021
** Includes Orange County

Chart courtesy of CBRE
Photo courtesy of IFR and ABB
The 2021 "Award for Innovation and Entrepreneurship in Robotics & Automation" (IERA) presented by the Frankfurt-based International Federation of Robotics and the IEEE Robotics and Automation Society (IEEE/RAS) in June went to PixelPaint technology of ABB. With the new technology, customized painting speeds increased by 50%, overspray is eliminated, and so is the process of masking and de-masking each car, helping to reduce bottlenecks.