FROM SITE SELECTION MAGAZINE, JULY 2021 ISSUE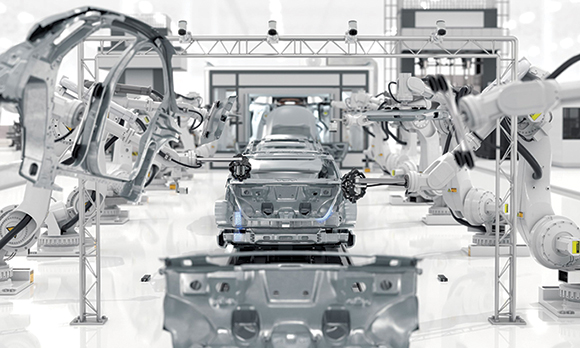 ADVANCED MANUFACTURING
Companies look to make reshoring in the U.S. a bigger part of the digitized manufacturing environment of the future.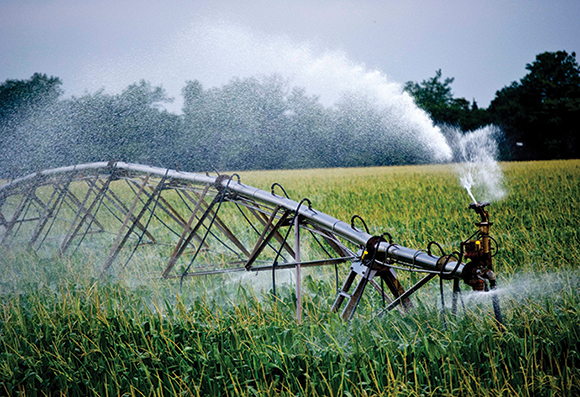 RURAL ADVANTAGE
Site Selection identifies top performers and digs down on their success.
The Digital Edition of the entire July 2021 print issue of Site Selection is now available, complete with messages from our valuable advertisers. This replica of our 164-page issue includes our Sustainability Rankings cover story, as well as insightful features on smart cities, startup & innovation hubs, talent attraction and rural America. In addition to international coverage in North American Reports and World Reports, catch our spotlights on Asia and Atlantic Canada. Industry reports cover data centers, advanced manufacturing, food & beverage, and aerospace. The IAMC Spotlight considers the future of industrial real estate in anticipation of the organization's Fall Professional Forum in Kansas City. The Upstate South Carolina Intelligence Report is part of regional coverage that includes spotlights on Missouri, New Jersey, Louisiana, Wisconsin, Oklahoma and Upstate New York. And this issue's lineup of Site Selection Investment Profiles features Hungary; Colorado; Maryland; Ascension Parish, Louisiana; Pflugerville, Texas; and Abilene, Texas.
CONWAY ANALYTICS SNAPSHOT
Zumper's June rent report revealed "a sharp rise in national rents indicating a return to normal while the Bay Area shows the most growth since the pandemic and Dallas suburbs surge." San Francisco posted the largest median one-bedroom year-over-year gain among the three major Bay Area cities at 5.2%, but some of the DFW suburbs saw rises as high as 15%.
"The Dallas-Fort Worth area has been booming for more than a decade now, and that growth has only accelerated since the pandemic hit in March 2020," Zumper reported, noting that it came in the expected places, but also others. "Frisco, McKinney, and Plano experienced year-over-year rises in one-bedroom median rent of 7.8%, 10%, and 10.6%, respectively. Frisco saw even higher growth in two-bedroom rent at 9.8%. "But more interestingly, some of DFW's older suburbs have seen even more growth. Richardson (14.4%), Garland (12.8%), Arlington (9.1%), Lewisville (7.4%), Euless (15.2%) are older parts of the Metroplex, but have still boomed along with the more trendy cities in the area."
Why are these places so hot? Because the job market is hot. Conway Analytics data shows the eight suburbs above have welcomed a total of 146 corporate end-user facility investments since January 2019. Here are the leaders:
Plano (45 projects)
Richardson (23)
McKinney (20)
Arlington (16)
Lewisville (15)
Meanwhile, corporate site seekers may find value in some of the places where rents have fallen. Of the 100 cities Zumper includes in this report, only 24 are now down year-over-year. Of those 24, half are down by less than 5%. A scan of the 100 cities shows the 10 leaders below in fallen year-over-year rental rates, some of which are down from very expensive rates last year, and some of which are down from already affordable rates. — Adam Bruns
| | |
| --- | --- |
| New York | -15% |
| San Francisco | -15% |
| Minneapolis | -14.7% |
| Buffalo | -13.3% |
| Oakland | -11.2% |
| Seattle | -10.2% |
| Cincinnati | -9.2% |
| Boston  | -8.6% |
| Los Angeles  | -7.1% |
| Newark, NJ  | -5.4% |
SASKATCHEWAN, CANADA
Maple Leaf Foods, based in the perennial economic development powerhouse municipality of Mississauga, Ontario, on the last day of June completed the purchase of four pig farms in central Saskatchewan from a group of companies known as Polar Pork. The purchase, expected to close in June 2022, has the potential to supply approximately 140,000 pigs to Maple Leaf, many of which would be processed at its expanding plant in Brandon, Manitoba. "This purchase offers us ready access to some of the healthiest hogs in Saskatchewan that will allow us to enhance our deliveries of high-quality pork to customers in Canada and Asia," said Michael Detlefsen, president of the Maple Leaf Foods Pork Complex. The move comes even as the company expands into plant-based protein products. Watch for more on Canada in Site Selection's annual "Canada's Best Locations" report in the September 2021 issue of Site Selection.
WISCONSIN
This investment in cold storage and a new headquarters by the Kenosha-based wholesale produce firm is taking place on 31 acres that Heartland purchased from the former Dairyland Greyhound Park in Kenosha. The plan was approved last summer by the Kenosha City Council, which also approved a 164-acre parcel at the site for a mixed-use project called Project Greeneway. Both parts of the redevelopment are being overseen by Zilber Group and the Forest County Potawatomi Community. An earlier redevelopment proposal for a Menominee tribal casino at the site did not move forward. In addition to 206,000 sq. ft. of new space, the site permits as much as 213,000 of expansion space for Heartland. "The development of Greeneway is anticipated to total nearly 1.6 million square feet in industrial construction," a Heartland Facebook post notes, "and approximately 432 multi-family residential apartment units and 117,000 square feet of anticipated future commercial retail and office space."
SITE SELECTION RECOMMENDS
Photo courtesy of Gov. Northam's office
Governor Ralph Northam (pictured front right) on July 1 welcomed U.S. Department of Interior Secretary Deb Haaland (left) to tour the Port of Virginia and discuss offshore wind industry supply chain opportunities together with U.S. Senator Tim Kaine (rear), and other federal, state and local officials. During the visit, Secretary Haaland announced that Interior's Bureau of Ocean Energy Management (BOEM) will initiate its environmental review for Dominion Energy's Coastal Virginia Offshore Wind commercial project located 27 miles off the coast of Virginia Beach. The issuance of a Notice of Intent (NOI) from BOEM marks the first major milestone in the federal permitting of the 2.6-gigawatt large-scale commercial wind project. The full potential of wind energy in the Hampton Roads region was explored in depth in Gary Daughters' Investment Profile published in the May 2021 issue of Site Selection.
MISSISSIPPI DEVELOPMENT GUIDE 2021

WORKFORCE
Newly appointed as Mississippi's first executive director of the Office of Workforce Development, Ryan Miller is making sure the state continues to provide a pipeline of talent to Mississippi employers.

AEROSPACE
Mississippi's aerospace industry goes full throttle.
The new Relativity headquarters, designed in collaboration with Gensler, is one of the largest headquarters in the private space industry.

Photo-rendering courtesy of Relativity Space
Long Beach, California–based Relativity Space, the first company to 3D print an entire rocket, on June 30 announced a major expansion of its operations into a new, 1-million-sq.-ft. headquarters factory at Goodman Commerce Center, a redeveloped 93-acre former Boeing C-17 manufacturing plant site in Long Beach. The new HQ site will have capacity for 2,000+ employees, a metallurgical laboratory, DMLS printers, a mission control center and dozens of the company's proprietary Stargate 3D printers, the largest metal 3D printers in the world. Relativity, which Site Selection readers may recognize from our November 2020 coverage of its Mississippi expansion, now employs 450+ people, growing 300% within the last year, across its Long Beach, Vandenberg, Seattle, Washington D.C., Stennis, and Cape Canaveral locations. The company is on track to hire 200+ additional employees by the end of the year.