FROM SITE SELECTION MAGAZINE, JULY 2021 ISSUE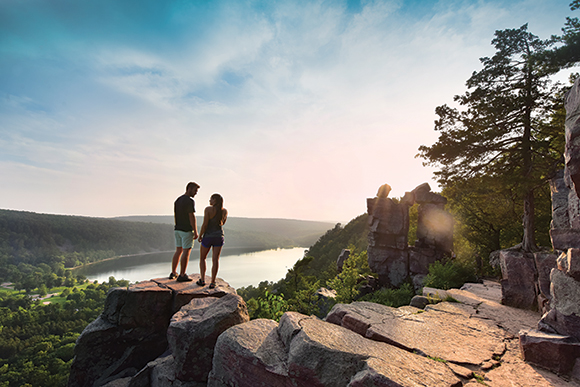 WISCONSIN
From Foxconn to the Ryder Cup, the Badger State is giving folks a reason to watch.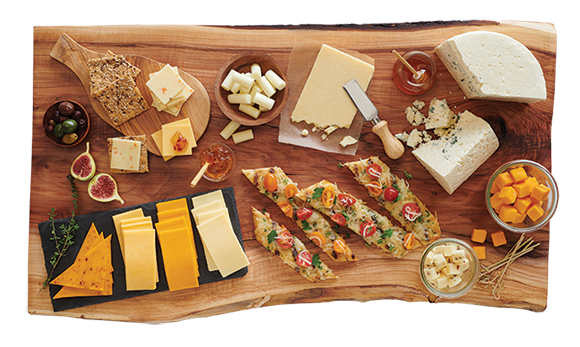 INVESTMENT PROFILE: ABILENE, TEXAS
Food producers find fertile ground in Northwest Texas.
ARGENTINA
NSG is a leading manufacturer of architectural and automotive glass with 28 float glass lines, 21 automotive glass plants, and large downstream glass operations in 30 countries, employing approximately 27,000 people worldwide. According to documentation from the World Bank's International Finance Corporation, in Argentina, "NSG UK owns 51% of Vidrieria Argentina S. A. (VASA, founded in 1938), which is the only local producer of float glass in Argentina operating at almost 100% capacity at its existing operations in Llavallol (a suburb in the south of Buenos Aires). VASA also has product distribution centers in Bolivia, Paraguay, and Uruguay." Helped by a corporate loan from IFC, VASA's expansion of operations has included the construction of a new float glass production line at a site in the Exaltation de la Cruz industrial park in Cardales, 70 km. (43 miles) northwest of Buenos Aires.
TENNESSEE
In July 2020, Ben Brock acquired 30-year-old JBK Enterprises, Inc., a manufacturer of hot mix asphalt equipment in Georgetown, Tennessee, located northeast of Chattanooga west of I-75. By November, according to a company timeline, the company had outgrown its facility and began to consider expansion options. In March 2021, Brock decided against expanding in Georgetown and purchased a site on West Polymer Drive near Chattanooga Airport. Relocation was complete by May. This month, the company celebrated its first anniversary "with a team that has over 650 years of successful experience in hot mix asphalt equipment," the timeline says, "and a large backlog approaching year end 2021."
MISSISSIPPI DEVELOPMENT GUIDE 2021

PLASTICS & COMPOSITES
Plastics and plastics-dependent companies together employ 380,000 people in Mississippi.
SITE SELECTION RECOMMENDS
The icebreaking ships of Russian state-owned nuclear power giant Rosatom may come in handy in a new tie-up with DP World to boost shipping along the Northern Sea Route.

Archive photo courtesy of Rosatom
Logistics across the Arctic is growing at nearly the same rate sea ice is melting. As reported by the Independent Barents Observer in Arctic Today earlier this week, the  Russian government intends to dramatically boost annual transit volumes on the Northern Sea Route, thanks in part to a new alliance between Russia's state-owned nuclear power giant Rosatom and Dubai-based global logistics powerhouse DP World announced July 23.
"A record 33 million tons was carried along the Northern Transit Corridor in 2020, with President Vladimir Putin targeting 80 million tons by 2024," DP World stated. The Northern route cuts up to 19 days from the journey time between Southeast Asia and Northwest Europe. DP World has already committed to invest $2 billion with the Russian Direct Investment fund, and says, "a comprehensive development program will be performed, including the development of ports and transport links along Russia's north coast to sustain economic activity." Site Selection documented some of the many growth strategies of Rosatom in this July 2017 piece.
Photo courtesy of Dollar General and Northern Kentucky Tri-ED
A humongous American flag may have dwarfed Kentucky Governor Andy Beshear at the July 20th grand opening of a new $65 million Dollar General dry goods distribution center in the northern Kentucky city of Walton, but it didn't dwarf the impact of the continuing e-commerce juggernaut. The facility will support more than 800 stores across multiple states, with 250 jobs on site and 50 new private-fleet jobs. Dollar General's Kentucky roots trace to its founding in 1939, and the company now employs approximately 6,000 Kentuckians, with more to come at the company's third Kentucky distribution center (a DG Fresh facility) in Bowling Green. Watch for a special report on global e-commerce and logistics in the September 2021 issue of Site Selection.