Incheon Stakes Its Claim as Intelligent City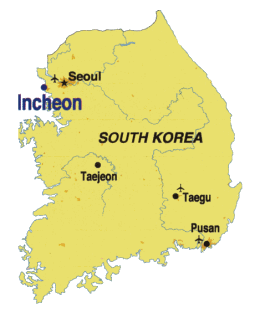 In the first-ever U.S.-South Korean real estate joint venture, The Gale Co. has been tapped as a partner in developing the US$12.5-billion New Songdo Intelligent City in Incheon. A massive public- and private-sector project focused on free trade and international business, the mixed-use Intelligent City will be built on South Korea's northwest tip on the Yellow Sea.
In addition to Gale Co., the joint venture includes POSCO Engineering & Construction, the South Korean government and Incheon the city in which the multibillion project will be built. POSCO, Korea's largest steel producer, and Incheon jointly selected New York City-based Gale to join in the pact.
New Songdo Intelligent City will be located adjacent to the new Incheon International Airport, which opened in late March of 2001 and ranks as the world's second largest airport, with a passenger terminal that covers 6 million sq. ft. (540,000 sq. m.).
"To have the chance to build a new city next to one of the world's best-constructed airports is the chance of a lifetime and an opportunity to further build the commercial ties between the United States and South Korea," said Thomas P. O'Neill III, CEO of FH/GPC, the U.S.-based lobbying and consulting group that facilitated the joint-venture agreement.
The agreement ranks as the largest international real estate investment in South Korea's history, according to Korean industry analysts. In that, the deal marks the most conspicuous payoff thus far from South Korea's 1998 reforms of its real estate investment laws. Those reforms were designed to encourage greater market participation from foreign firms. Until 1998, the Alien Land Acquisition Act prohibited foreign companies from owning Korean real estate.
"We believe that New Songdo Intelligent City will elevate the republic of Korea as a leader of world trade and business," Incheon Mayor Ki-Sun Choi said at the joint-venture signing. "We are very pleased to have developed what we see as an innovative private-sector partnership with the first-ever U.S.-Korean real estate joint venture of this kind. Together, government and the private sector hand in hand, we will make history and build one of the finest urban centers in the world."
The joint-venture development agreement specifies that Gale Co. and POSCO will acquire 1,400 acres (560 hectares). New Songdo Intelligent City will be built on that huge tract over a 10-year span. Of that total acreage, 1,000 acres (400 hectares) will include a World Trade Center, a convention hall, office towers, retail space, hotels, 15,000 residential units, two golf courses and a 60-acre (24-hectare) public central park.
The government of Incheon, a city some 18 miles (28 km.) west of Seoul, will handle construction in the project's other 400 acres (160 hectares), building public improvements that will include streets, sidewalks, utilities and government buildings. The city won out over 11 other competing sites for the Intelligent City project.
With the joint-venture's signing, the city and the central government are committed to completing more than $8 billion in infrastructure improvements in Incheon's Songdo area. That work will build on improvements like the Seoul Intelligent Transportation System (ITS) plan, a 20-year course of action which will automate traffic circulation patterns in the region. Many parts of the system have been implemented to help the area deal with the crush of international visitors expected for this summer's World Cup competition, which South Korea is co-hosting with Japan.
The 1998 reforms that opened South Korea's gates to firms like Gale Co. were rooted in the nation's steep economic downturn. The International Monetary Fund, which had provided a $57-billion bailout, successfully pressured the government to increase market access and investment deregulation. Now, many South Korean officials see New Songdo Intelligent City as an essential building block in a long-lasting foundation for the nation's economic health. Gale Co.'s John B. Hynes III was bullish on South Korea's economic future in his remarks at the joint-venture signing.
"We are honored to have been selected by the city of Incheon and POSCO to jointly develop this new, world-class urban center. This agreement clearly reflects the confidence and optimism that our company holds for future growth potential in South Korea," said Hynes, a partner with Gale Co., formerly known as Gale & Wentworth.
Echoing that optimism was Gene Kohn, president of Kohn Pedersen Fox, tapped by the Gale Co. as the project's master-plan architect. "We are extremely proud to be joining this world-class team in what is destined to become the model for future urban development," Kohn said. Some other big business names seem to share that optimism. More than 600 tenants have reportedly signed letters of intent to locate in Intelligent City. About 50 are foreign companies, including Cisco, Hewlett-Packard and Intel. Daewoo and Hyundai Electronics are among the biggest South Korean firms on the tenant list. South Korea's labor force is one of the draws for such companies. Eighteen percent of the country's labor force hold college degrees, and 60 percent of high school graduates go on to colleges and universities.
The project wasn't the only big deal recently inked between South Korean and U.S. interests. After a contentious bidding war with French aerospace firm Dassault Aviation, Boeing was awarded the contract to build 40 fighter jets for the South Korean Defense Ministry. The $4.4-billion contract will allow Boeing's plant in St. Louis, Mo. to stay open until 2008, ensuring the continued employment of 1,000 skilled workers. The contract was due to be signed in mid-summer, with the first jet to be delivered in 2005.
---

Mexican Airport Project In Taxi Mode
The Mexican government is moving forward with the process of developing a $2.3-billion airport near Mexico City, putting out rules for bidding in May, with the winning contractor to be announced in July. The site will be the dry lakebed of Texcoco, just east of the city. Bids had to include at least 51 percent domestic content, and plans call for private investment to cover 75 percent of total costs, according to Communications and Transport Minister Pedro Cerisola.
Serving a metro population that will soon number more than 25 million, the airport is expected to meet the needs of some 29 million passengers by 2005. The current daily average of 800 take-off and landing operations (which includes about 20 percent of all commercial air traffic operations in the country) at Benito Juarez International Airport is expected to grow by 3.5 percent annually over the next five years. That's why early requirements are calling for six runways and the ability to serve up to 90 million passengers annually.
---
Climatic Simulation Project Backed by Major Movers in Transportation Industry
Rail Tec Arsenal - the world's largest and first state-of-the-art climatic wind tunnel to test the effects of extreme climatic conditions on the performance, safety and comfort of aircraft, train, subway, automobile and other vehicle systems and components - will begin operating at the end of 2002.
Built at a cost of nearly $63 million, the center is the outgrowth of a private-public partnership led by Arsenal Research, an Austrian research company at the cutting edge of railway innovations for the TGV, Eurostar and ICE for more than 40 years.
Investors in the project include Siemens, Adtranz , Alstom (France), Ansaldo, Breda and Firema (Italy), as well as Bombardier Rotax (Canada). Siemens (railway power units), Bombardier (subway cars) and Adtranz (electric engines) have also established their own railway competence centers in Austria.
The 51.2-m. (168-ft.) tunnel can create wind speeds of up to 155 mph (250 kmph), and temperatures ranging from -50 degrees Celsius ( -58 degrees Fahrenheit) to 50 degrees Celsius (122 degrees Fahrenheit). The facility's capabilities will include brake and traction testing, cold start testing, function tests of different components under extreme weather conditions, icing tests on aircraft wings, aerodynamic tests of windshield wipers ... even wind tunnel tests for downhill skiers and ski jumpers. (No word yet on whether the Austrian Olympic team will have exclusive rights.)
---

Portugal Welcomes Automotive Expansions
PSA Peugeot Citroen will invest $18 million over the next two years in expanding its plant in the northern city of Mangualde, Portugal. Opened in 1964, the plant is the oldest continuous-use assembly-line facility in Europe. At the same time, Group Filinto Mota, the country's largest Citroen sales representative, will invest $7 million in a new sales facility in the region.
"Peugeot executives chose to expand in Portugal because it continues to offer greater labor quality and flexibility at lower costs compared with those of other European countries," said Miguel Garcia, director of U.S. investment for ICEP Portugal.
Besides churning out 225 cars a day and 62 car bodies a day for a sister plant in Madrid, the Mangualde plant's 1,300 workers also produce components for PSA plants in Turkey, Morocco, Argentina and Poland.
Meanwhile, North American motor and actuator manufacturer Globe Motors announced it will build a $41-million facility in the northern town of Vila do Conde, employing 300 workers to make motors for both the aerospace and automotive industries. The city is also home to Siemens spinoff Infineon.
"Portugal's competitive costs in the European market, flexibility and quality of the labor force and easy access and logistics were determining factors in the site selection decision," said Antonio Clemencio, general manager of Globe Motors in Portugal. The deal was helped by $7.6 million in incentives from the country's Economic Operational Program.
The $5.6-billion Portuguese automotive sector, comprised of some 180 companies and 37,000 workers, is expected to grow at a rate of 16 percent over the next two years.
---
Singapore Takes Major Steps to Invigorate Trade
The Economic Review Committee in Singapore has recommended that the country's top corporate and personal tax rates be cut to as low as 20% each over three years, from the current top rates of 24.5 percent and 26 percent respectively. The committee suggested that the goods and services tax be raised from 3 percent to 5 percent to help offset the loss of revenue. Prime Minister Goh Chok Tong was expected to include the measures in his 2002-'03 budget.
"Corporate tax cuts favor local corporates and not MNCs," pointed out a research report from UBS Warburg. "This is because MNCs normally tend to negotiate favorable rates in the first place."
The measures would give Singapore a leg up in the Asian competition for business investment, although its overall tax and location scenario would still lag behind the advantages offered by Hong Kong, which has a flat income tax rate of 15 percent with no sales tax. However, at the same time that gateway city is looking at possible new alliance with Chinese provinces, it is also considering a sales tax to shore up budget shortfalls.
Meanwhile, Indian Prime Minister Atal Behari Vajpayee and Singapore Premier Goh Chok Tong announced a proposed economic partnership agreement that would boost Indian companies in the ASEAN region and provide more confidence to Singapore companies looking to invest in India. The two countries already do $3.8-billion in bilateral trade. Goh said Singapore investments in India grew five-fold between 1995 and 2000. A study of the proposed agreement should be complete within one year. Meanwhile, the two countries have also signed a memorandum of understanding to promote telecom investments and joint ventures. India is currently ramping up its long-promised plans to privatize various industries, with 25 different firms on the block. Sales in the last year have included National Aluminum Co., Shipping Corporation of India and telecom firm VSNL.
---
NCR Adds to Legacy of Discovery in Dundee
NCR, headquartered in Dayton, Ohio, has opened a new $28-million research and development center in Dundee, Scotland, where the company has maintained a strong presence since 1946, when the company was the first multinational to invest in Scotland after the second world war as a base from which to serve the commonwealth countries.
Five hundred of NCR's Scottish work force of 1800 will be based at the new facility, which will provide engineering development for the next generation of automated teller machines (ATMs).
The fact that NCR has decided to invest approximately US$28 million in the Dundee facility is an outstanding testament to the confidence it has in its workforce to continue to develop and produce innovative products," said Wendy Alexander, UK Minister for Enterprise, Transport and Lifelong Learning.
NCR facilities in Dundee and Dalgety Bay, Scotland, have earned major honors in recent years, including "Britain's Best Factory" from Management Today in 1989, the Scottish Gold Export Award and Scottish Engineering Award in 1994, and the Queens Award for Export Achievement for the fifth time in 1995.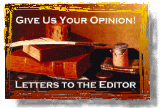 "Great engineers are part of the Scottish heritage," says Jim Adamson, head of the Dundee operation. "Without our constant reinvestment in R&D we would be unable to stay ahead of the technology curve and the creativity of our engineers is exhibited in the 120 invention disclosures of the last year. This has been the essence of how the Dundee operation has remained a significant part of Scottish industry and a prominent part of NCR for 50 years."