Site Selection
recognizes 12 more economic development agencies for their successful efforts to attract business expansion activity. The groups mentioned here scored well in the same areas the Top Groups did -- capital investment and new jobs created overall and on a per capital basis.
Arkansas Dept. of Economic Development, Little Rock, Ark.
www.1-800-ARKANSAS.com
ADED launched several initiatives in 2001, including a state and regional strategic planning process with Opportunity Arkansas, marketing campaigns and a revamped Web site. Capital investments totaled over $2 billion with new projects from Nestle and Network Logistics and expansions from Frito-Lay and Lockheed Martin, among others.
City of Norfolk (Va.) Dept. of Development
www.norfolkdevelopment.com
Nearly $500 million in capital investment helped win Norfolk's development group an honorable mention. The city won business expansion investment from such companies as Ford Motor Co., Electronic Data Systems and Hapaag-Lloyd.
Corpus Christi (Texas) Economic Development Group
www.ccredc.com
This area's capital investment reached nearly $1 billion, thanks to projects announced by Southwestern Bell, Kiewet OS and ST Technologies. More than 2,500 people will be hired as a result of the 2001 projects.
Craven County Economic Development Commission, New Bern, N.C.
www.cravennc.can.net
This group is keeping business expansion on the move in eastern North Carolina. BSH Home Appliances Corp.'s $220 million investment is a
Site Selection
Top Deal for 2001. And Federal Express announced a $2 million investment that will result in 100 new employees.
Denver International Airport Business Partnership
www.diaedc.com
This relatively new player in the Denver metro area is coming on strong with 6,000 new jobs reported and $150 million in new investment.
Franklin-Simpson (Kentucky) Industrial Authority
www.fsindustry.com
On a per-capita basis, this regional economic development group scored well, thanks to investments by auto supplier Toyo Automotive Parts, Franklin Precision Industry and New Mather Metals, among others. More than 450 new jobs resulted from business activity announced in 2001.
Lenexa (Kansas) Economic Development Council
www.lenexa.org
This group claimed $168 million in new investment from companies representing the financial services, engineering and communications industries. More than two thousand jobs were created in 2001.
Montgomery County (N.Y.) Business Development Center
www.montgomeryny.com
.
A new program called Shovel Ready-Montgomery County was inaugurated to facilitate development in two industrial parks. The group's major win for the year was Kmart Corp.'s announcement that it would build a $120 million, 1.4-million-sq.-ft. (130,000-sq.-m.) distribution center in the town of Florida.
Mississippi Development Authority
www.mississippi.org
This state economic development group reported more than $2.3 billion in new capital investment and 4,700 new jobs.
Pennsylvania Governor's Action Team
www.inventpa.com
.
More than 20,000 jobs were created on this team's watch in 2001, and nearly $2 billion in capital investment was reported. Key projects were announced by Harley-Davidson, Siemens Westinghouse, Wal-Mart Distribution and other corporations.
Tampa Bay Partnership
www.tampabay.org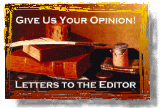 Nearly $900 million in new investment was reported by this group, with major new projects announced by Raymond James, Merck Medco and Huttig Building Materials.
Tennessee Valley Industrial Development Assoc. (TVIDA)
www.tvida.com
This group reported just over $1 billion in new investment and more than 47,000 new jobs in 2001.