A Fighting Chance
Former U.S. military bases are now home to thriving industry.
ith a new round of U.S. military base closures on the not-too-distant horizon of 2005, more communities will be dealing with the accompanying job losses and subsequent base redevelopment. But that's not necessarily bad news. Dozens of previously closed bases have been reinvented as centers of industry and research.
Since the first round of BRAC (base realignment and closure) in 1988, the Pentagon has closed 94 bases in the U.S., according to the National Association of Installation Developers (NAID). California leads the way with 24 closures.
Previous base closings have saved the military an estimated US$16.7 billion and are expected to generate more than $6 billion a year in future savings, according to a recent report by the General Accounting Office (GAO). These savings from closings in 1988, 1992, 1993 and 1995 include cost of environmental cleanups.
At NAID's recent annual meeting in Charleston, S.C., military representatives offered views on possible closure scenarios and developers of previously closed facilities profiled their success stories.
Phil Grone, principal assistant deputy undersecretary of defense for installations and the environment, told conference attendees that a 12-percent cut in bases could save $6 billion per year. Grone says while a 1998 study indicates 20-25 percent of U.S. military bases might be considered surplus, an analysis will be completed in 2004 before the Pentagon decides the number of bases to be closed.
Jeffrey S. Donohoe, vice president with RKG Associates, a Durham, N.H., firm which assists military base developers with planning, marketing and other functions, says bases vary widely in potential for redevelopment.
"Anybody who needs a waterfront facility will give consideration to a Navy shipyard," Donohoe says. "Air Force facilities tend to me more rural, which makes it more difficult to redevelop. The flipside is that Air Force bases which are in urban locations have proved to be readily developable."


Environmental Issues
Paramount at Bases

C

lean up of contaminants is nearly always an issue in military base redevelopment. Erler & Kalinowski Inc., (EKI) a California-based group of consulting engineers and scientists, is working with several agencies involved in redeveloping bases in the western U.S. Michelle King, EKI vice president, says contamination on these erstwhile bases can cover the gamut: petroleum from storage facilities or underground pipelines, metals, solvents from maintenance operations. Cleanup is generally a long-term project and more challenging than a private sector project because of all the groups involved, she says.

"Generally our niche is to work to implement cleanup for the reuse authority or the developer coming in to the facility," King says.

Army Medical Facility
Revived as Bioscience Park In Aurora, Colo., a $4.3-billion "life sciences city" is emerging from the former Fitzsimons Army Medical Center that was closed in 1999. The 578-acre (234-hectare) site is being developed by the Fitzsimons Redevelopment Authority, the University of Colorado and the City of Aurora.
Chief among the redevelopment projects is the new 227-acre (92-hectare) campus of the University of Colorado Health Sciences Center and University of Colorado Hospital, along with the affiliated 160-acre (65-hectare) Colorado Bioscience Park Aurora. Bioscience Park Center, which opened in 2000, is the first research park building to open and is home to 17 startup and early-stage bioscience companies. A second building opened this year and additional facilities are planned for 2004.
Employment at Fitzsimons is expected to reach 4,000 by mid 2004 and eventually top 30,000. Planners also envision a light rail connection to downtown Denver within 10 years.


Base Uses Vary Widely

New uses of former military installations vary as widely as their former missions once did.
Pease International Tradeport in Portsmouth, N.H., is one of the more successful military base redevelopment stories. Located adjacent to I-95, the former Pease Air Force Base closed in 1988. Today Pease occupants manufacture products ranging from biotechnology to beer. Pease, which has created more than 5,000 jobs, also has a fully functional airport.
Lonza Biologics, which located at a 76,000-sq.-ft. (7,060-sq.-m.) facility at Pease in the mid-1990s, is getting much larger with a 247,000-sq.-ft. (23,000-sq.-m.) expansion. The pharmaceutical company specializes in production of therapeutic proteins derived from mammalian cell culture using deep tank fermentation systems.
Other uses for fermentation also exist on the base. Redhook Brewery, the Washington-based brewer of European-style beers, opened an East Coast brewery at Pease in the late 1990s.
Philadelphia saw Navy base closings during each of the four BRAC rounds. This includes the huge Navy Yard in South Philadelphia, which once employed 50,000. The Philadelphia Industrial Development Corp. is redeveloping a 1,200-acre (486-hectare) tract. New development includes one of the most modern shipbuilding facilities in the world, Kvaerner Philadelphia Shipyard. Kvaerner has poured some $260 million into facilities and equipment there.
At Devens, Mass., home of the former Fort Devens, which closed in 1996 after serving as the U.S. Army's New England headquarters for 79 years, more than 76 companies have moved in, creating more than 3,600 jobs. One of the recently completed industrial projects is American Superconductor Corp.'s high-temperature superconductor wire plant.
"After reviewing several excellent sites around the U.S., we decided to build at Devens," said Greg Yurek, CEO of American Superconductor, when the project was first announced two years ago. "The combination of skilled labor availability, low cost of operations, accessibility to our Westborough technology development facility, a strong incentives package from the state, and flexibility for expansion all contributed to our decision." The 355,000-sq-ft. (33,000-sq.-m.) facility began production this year.
Business Depot Ogden in Ogden, Utah, formerly Defense Depot Ogden, was named Facility of the Year at the NAID conference. Formally closed in 1997, the depot now is home to nearly 60 companies, which have created about 1,000 jobs. It also houses the headquarters of Nutraceutical Corp., one of the leading manufacturers of nutritional supplements.
New York International Plaza in New Windsor, N.Y., is part of development on the old Stewart Air Force Base from which Stewart International Airport was created. Among the firms recently locating there is LSI Lightron, a division of LSI Industries. The 229,0000-sq.-ft. (21,275-sq.-m.) plant will produce commercial lighting products.


U.K. Base With U.S.
Ties Gets New Look Not all military base redevelopment is happening in the U.S. RAF Burtonwood was the maintenance and supply base for the U.S. Air Force in Europe during World War II. The base holds considerable cultural significance due to more than 6,000 U.S. soldiers stationed there taking English brides during the war.
Located in Warrington, England, the base continued to serve the interests of the U.S. military and NATO until it closed for good in 1993. Now, the site is being redeveloped as one of Europe's largest business parks.
English Partnerships, an agency whose responsibilities include overseeing development of surplus government property, is developing the site along with Miller Developments and The Royal Bank of Scotland. English Partnerships is nearing completion of a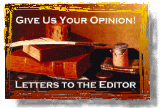 major intersection of the M62 highway which splits the 558-acre (226-hectare) site. The northern section of the tract is designated for industrial and distribution projects with target sectors including pharmaceuticals, telecom, IT, automotives and biotechnology. Known as Omega, the site has a projected 25-year build out.
Elliott Lewis-Ward, development manager at English Partnerships, says numerous U.S. companies are already established in the region. The site may provide some 6.9 million sq. ft (650,000 sq. m.) of industrial and office space, he says.