Built to Suit a Strategy
Corporations want new warehouses to fit new goals
in material handling and supply-chain design.

ut of the old. Into the new.
Despite rising vacancy rates in the industrial property sector – from 8.3 percent in 2001 to more than 10 percent at the end of 2002 – corporations are bypassing existing space and ordering new built-to-suit warehouses.
At First Industrial Realty Trust, Inc., of Chicago, build-to-suit projects have grown to 60 percent of the company's annual development business. During 2001 and 2002, First Industrial developed approximately US$500 million worth of industrial space; $300 million of that space served corporate build-to-suit requests.
St. Louis-based Clayco, a design-build developer that serves the build-to-suit market, delivered 16 million sq. ft. (1.48 million sq. m.) of industrial and office space last year. Company officials say that 80 percent of that space was built to suit corporate specifications.
Executives from both companies say that corporate build-to-suit work is increasing despite the widespread availability of vacant space.
The reason? Corporations that once focused on just-in-time and just-in-case distribution networks now want warehouses that are "just so."


Getting On the Turnpike

Development activity in the New Jersey industrial market illustrates the trend toward built-to-suit warehouses. Located in the heart of the nation's second largest distribution market, the area around Exit 8-A of the New Jersey Turnpike contains 47 million sq. ft. (4.37 million sq. m.) of space. About 6.6 million sq. ft. (613,140 sq. m.) – or 14 percent – of that space is vacant, according to the Garibaldi Group, a broker that specializes in industrial space in the mid-Atlantic region.
"We're at a 10-year high in vacancy rates in this market, but corporations are bypassing the existing product around 8-A and building to suit," says Jerry Moore, managing director for financial services with Garibaldi.
Vacant large box warehouses available for lease in the area range from 340,000 sq. ft. (31,586 sq. m.) to over 500,000 sq. ft. (46,450 sq. m.). But the space doesn't suit corporations that want to locate there.
Last year, for example, Pearson Education, a large publisher of educational materials, moved into the Exit 8-A market with a 900,000-sq.-ft. (83,610-sq.-m.) warehouse built around its requirements, while Crate and Barrel ordered up a 675,000-sq.-ft. (62,708-sq.-m.) warehouse on an Exit 8-A site that will facilitate a 275,000-sq.-ft. (25,548-sq.-m.) expansion.
Corporations specify and build their own distribution facilities only when nothing existing in the market fits or can easily adapt to their needs. That's the case in northern New Jersey and in distribution hubs across the country.
Around Exit 8-A, existing stock does not provide clear heights fitted to corporate needs for higher and higher racking. It does not provide parking that can accommodate growing volumes of truck traffic. Column spacing in existing warehouses often cannot accommodate increasingly sophisticated material-handling equipment.
Ordinarily, corporations will compromise on warehouse features to lease vacant properties offering low rents. The current market, however, offers built-to-suit prices that compete with prices for vacant property that must be renovated to meet corporate needs.
"Developers have gotten a lot more competitive in the last 18 months," says Jim Bortolotti, an associate vice president with Garibaldi. "If a credit tenant is ready, willing, and able, developers will jump through hoops to accommodate needs in this market."


Materials and Marketing Matter

The growth of build-to-suit warehousing is not limited to the mid-Atlantic region. It is a phenomenon that is sweeping the country and pulling in corporations with different strategic warehousing needs.
The reason is a growing difference between older and newer distribution property designs, says David Nenner, vice president for industrial services with Chicago-based Jones Lang LaSalle Americas, Inc.
"Today, a distribution center is less a home for product and more a place to house material handling systems," he says. "The science of material handling is driving changes in distribution real estate."
While corporations have studied logistics theories for more than a decade, technology capable of supporting important elements of these theories has become available only in the last couple of years.
Another distinction between older and newer distribution facilities involves the changing goals corporations have for warehousing networks.
"From 1994 to 2000, corporations needed more space because they were expanding and selling more product," says Mike Brennan, president and CEO of First Industrial Realty Trust. "Today, corporations are adding distribution space that is designed to control costs and improve the efficiency of their operations."
New logistics technology and goals require new built-to-suit warehouses. Although developers rarely install material-handling equipment in a built-to-suit facility, the physical characteristics of that equipment contribute to building design and often dictate build-to-suit decisions.
"The first questions we ask of a co rporate client are about the kind of material-handling equipment to be used, the aisle spacing, and the rack heights," says Jerry Silvio, vice president with Pattillo Construction Company, an Atlanta-based developer of distribution centers. "The answers to those questions determine building features."
For example, rack heights above 30 feet (9.1 m.) require super-flat floors with high load-bearing capabilities – features often not provided by older warehouse stock. Aisle spacing and rack widths tailored to emerging logistics needs often require modifications in conventional column spacing.
"You have to design columns around a company's ideal rack layout so that the columns don't hit an aisle," says Silvio. "And you may not find a speculative or second-generation warehouse design that fits those dimensions."
Equally important to the emerging need for built-to-suit warehouses are corporate marketing goals. Today, corporations can design distribution buildings and networks to suit specific marketing strategies.
According to Brennan, corporations usually employ one of two general marketing propositions. Each proposition requires a different logistical approach. One corporation may sell commodity products and compete by keeping prices as low as possible, while another may market the values of speed, service, and customization. Each proposition demands a different distribution network.
Corporations that sell service, speed, and customization distribute through many relatively small warehouses. Those that compete on price need only a few distribution centers – but those are very large.


Consolidating The Supply Lines

Corporations that market price-sensitive products are consolidating distribution operations into fewer, larger warehouses today. "Bigger buildings and fewer locations make for cost efficiencies," Brennan says. "Corporations that fit this profile include Procter and Gamble (P&G), Wal-Mart, and Target."
Supply chain consolidations have produced stunningly large warehouses. In 1999, observers gawked at the arrival of massive 1-million-sq.-ft. (92,900-sq.-m.) distribution centers. Today, however, that has begun to look small.
In 2001, for example, First Industrial built a 1.7 million-sq.-ft. (157,930-sq.-m.) warehouse with 30-foot clear ceilings for Procter and Gamble Paper Products Co., a subsidiary of P&G. Located next to the company's largest manufacturing plant, the huge $55-million warehousing facility stores Bounty towels and napkins along with Charmin bathroom tissue, Pampers, and Luvs. By accommodating storage for lengthy high volume manufacturing runs in each of these product lines, P&G has reduced the number of times it changes manufacturing lines. This has driven down unit costs.
"A low-cost value proposition led the company to reduce costs by consolidating everything – manufacturing and warehousing – into one facility," Brennan says.
Last year, Clayco completed an even larger distribution center for Gap, Inc., in Fishkill, N.Y. Spanning 2.4 million sq. ft. (222,960 sq. m.) on 51 acres (20.6 hectares), the facility consolidated an existing distribution network serving 350 of Gap's Old Navy stores in the northeastern U.S. Considered a prototype for a consolidated high-volume, low-priced Gap strategy, the mega-design may show up in other Gap distribution centers around the country.
The $140-million facility, constructed in two phases, straddles a county line and required permits from two jurisdictions. Clear heights inside the warehouse rise to 36 feet (11 m.) in some areas and 41 feet (12.5 m.) in others. The material handling system consists of 50 miles (80.5 km.) of conveyors. The 4,000-amp electrical service supporting the material-handling system and warehouse climate controls required the installation of 70 miles (112.6 km.) of conduit beneath the structure. Parking lots around the site can accommodate 1,455 cars and 1,264 tractor-trailers.
"When Phase I opened in the fall of 2000, it transformed the way the Old Navy chain ships merchandise to its stores, drastically speeding the re-supply cycle," says Bill May, vice president for Old Navy distribution.


Selling Speed and Service With Smaller Warehouses

While the consolidation of distribution capabilities into huge built-to-suit facilities has seized headlines, there is also a growing appetite for small built-to-suit warehouses. Instead of consolidating with large facilities, some corporations are "disaggregating" by building networks of small warehouses.
"These companies want supply chains with many locations to provide customized services," says First Industrial's Brennan.
Auto manufacturers, for example, are disaggregating their parts distribution networks to help dealers provide same-day service to their customers. Ford Motor Company has commissioned a 252,000-sq.-ft. (23,411-sq.-m.) built-to-suit "High Velocity Center" from First Industrial. Located near Raleigh, N.C., the facility will distribute parts to Ford dealers in the Carolinas and Virginia. Its design combines the speed of cross-dock transfers with parking sufficient for large numbers of tractor-trailers. In addition, expansion options available at the site could eventually accommodate a 735,000-sq.-ft. (68,282-sq.-m.) operation. Ford's high-speed logistics plan dictated the location of the warehouse, which in turn required building a new center.
"They could have leased a warehouse, but no building of the size they wanted existed in the market when they wanted it," Brennan says. "In fact, as Ford rolls this program out across the country, it often finds and leases existing buildings. But when they can't find an existing facility in a location they want, they will build one."
For some corporations, storing product in a warehouse for any length of time creates unacceptable inventory costs and delays in customer service. "We deal largely with customers that want to keep warehouse times as short as possible," says Tom Mercer, a senior vice president with the San Francisco based AMB Property Corporation.
AMB is currently handling a build-to-suit assignment from Arkansas Best Freight (ABF) that illustrates just how small a build-to-suit facility might be. The new warehouse will span just 39,000 ft. (11,887 m.). But it will contain 79 doors, most in an 80-ft. (24.4-m.) span cross-dock configuration.
Even more important, the building will sit 1,000 ft. (305 m.) from O'Hare International Airport and facilitate the immediate transfer of cargo between ABF and air carriers.
"Most of this cargo won't spend a single night in the warehouse," Mercer says. "When an air shipment comes in, it will be broken down and trucked out immediately."
The ABF facility is relatively simple in terms of design, with no sophisticated material handling equipment. But the O'Hare location requirement demanded a build-to-suit treatment.


'Just So' Spec Warehouses

As large built-to-suit properties grow larger, developers have begun to put up larger speculative warehouses.
"In major distribution markets today, developers feel comfortable building on spec up to about 450,000 sq. ft. [41,805 sq. m.]," says Patrick Gallagher, senior vice president with The Alter Group. "The risk goes up considerably when you start to build 700,000-sq.-ft. [65,030-sq.-m.] spec buildings, although these have been done successfully in the past few years."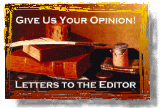 Nenner of Jones Lang LaSalle agrees. "There is a great disparity between second-generation buildings and today's state-of-the-art buildings, and the two cannot be interchanged," he says. "On the other hand, the better industrial developers are putting up some amazing spec warehouses today. They have all the bells and whistles."
So if you don't need something just so just now, just wait.

Continue to sidebar: "High-Tech Retailing Meets High-Tech Distribution"