Site Selection
Competitiveness
Award Debuts
new benchmark now is in place that measures state economic development agencies' competitiveness – the most important factor in an agency's ability to attract capital investment and expand economic activity in the state. The inaugural

Site Selection

Competitiveness Award goes to the Tennessee Dept. of Economic & Community Development (DECD).
Open only to state-level economic development agencies, the Competitiveness Award is based on 10 quantifiable criteria for measuring business-expansion activity that took place in the previous calendar year. The criteria are related to Conway Data Inc.'s proprietary New Plant database, which tracks new and expanding corporate facilities.
Projects qualifying for inclusion in the database meet one or more of these criteria: a minimum capital investment of US$1 million, generation of 50 or more new jobs and new floor space of at least 20,000 sq. ft. (1,860 sq. m.).


How to Compete

Among the 10 criteria used in the indexing system are four per-capita measures. These help ensure that all states have the same shot at competing for the award. The criteria used are:

• Total new and expanded facilities per 10,000 population in 2002;
• Total capital investment in new and expanded facilities per 10,000 population in 2002;
• Total new jobs created at new and expanded facilities per 10,000 population in 2002;
• Total actual number of new and expanded facilities in 2002;
• Percentage growth in new and expanded facilities from 2001 to 2002;
• Three-year growth change (from 2000 through 2002) in new and expanded facilities;
• Ranking in

Site Selection

's annual business climate survey;
• Number of top 100 metros in the annual ranking of top metros;
• Number of top 100 small towns in the annual ranking of small towns; and
• Number of 100-plus-job projects per 10,000 population in 2002.
States must rank in the top 20 of a given criterion in order to be a candidate in that field. The top 20 states in each category are given points according to their rank, with the top state getting the most points. The competing states' total points are then added for a final score. The top 10 states are listed in the box below.


Common Business Climate Agendas

In the case of Tennessee, a new economic development team now is in place, including the quarterback in the Governor's Mansion. Gov. Phil Bredesen (Dem.) has replaced Gov. Don Sundquist (Rep.), and Matthew Kisber has replaced Tony Grande as Commissioner of the Tennessee DECD.
Tony Grande


By all accounts, a smooth transition of economic development teams took place in that both teams share a commitment to building existing industry and to attracting new businesses, particularly in the fast-growing life sciences sector.
"Two years ago, we began an aggressive campaign targeting the life sciences industry, and last year we saw announced $150 million in new investments – in one month – in Tennessee by biotech companies," notes Grande, now vice president of state customer relations at Nashville-based Corrections Corporation of America. "That was an incredible feat for us. We made a concerted effort to tell our story that Tennessee is more than just a manufacturing state or an automotive state, that we also have assets that lend themselves well to the technology sectors."
Grande points to several key projects that came to light in 2002.
"One of our biggest accomplishments last year was Bridgestone/Firestone's decision to consolidate its North, South and Central American operations in Nashville," says Grande. "They did a national site search, we fought for it like it was a brand new project, and we won it in a big way. It solidified our relationship with them."
Another success story was the relocation of BioMimetics from the Northeast to Cool Springs, Tenn., where company Chairman and CEO Dr. Sam Lynch has been the impetus behind the Cool Springs Life Sciences Center.
In the culmination of a deal that bridged both administrations, Toyota in late March announced a $124-million, 200-job investment in Jackson, Tenn., where the company's Bodine Aluminum, Inc., block die-casting unit will build engine blocks. Although the company already had a network of suppliers in the state, this is Toyota's first direct investment in Tennessee.


Future Game Plan

Support of economic development initiatives from the governor's office has been a hallmark of Tennessee's business climate since Lamar Alexander was the state's chief executive in the 1980s.
"Gov. Bredesen is no exception, being an entrepreneur and a successful big-city mayor who made some big things happen under his watch, such as the Dell facility in Nashville," says Kisber.
Matt Kisber


"Gov. Sundquist was unbelievable for our community," says Chattanooga Mayor Bob Corker, former state Commissioner of Finance and Administration. "Then there was a great hand-off to Gov. Bredesen, who stepped right in and has been tremendously helpful to us. We have been able to work with both to the benefit of our citizens."
Adds Kisber, "There is probably no area the governor is more passionate about than building the state's economy. We see significant opportunities in health sciences and biosciences and the ability to leverage the generations of research that have been done at Oak Ridge National Laboratory – and other opportunities to create new companies that represent emerging technologies," he says. Thirty life science companies are in the incubation stage in programs associated with Vanderbilt University.
As for Tennessee's bread-and-butter industries, such as automotive manufacturing, Kisber says his team "will not turn our back on opportunities that those sectors present us. We will continue to pursue them and try to win them."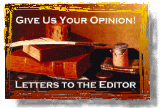 In terms of the large-project opportunities, Kisber has an "aggressive yet analytic" strategy in mind. "When we come to the governor with a proposal, he wants us to justify the cost benefit, and he has charged me directly with ensuring that we pursue opportunities competitively that are to the state's benefit. And you will see us doing that."