FAST TRACK

From site selection to full production, every aspect
of Hyundai's Alabama plant is geared to an accelerated pace.
he sun had already set on the Alabama State Capitol on April 1, 2002, when then-Gov. Don Siegelman received the phone call that would change Montgomery forever.
Dong Jin Kim, president and CEO of Korea-based Hyundai Motor Co., was on the other end of the line. "Governor," he said, "I am calling to tell you that we are going to build the plant in Alabama."

The plant is a US$1-billion automotive assembly operation that Siegelman calls "the biggest economic development project in the history of Alabama." Easily the largest project in the history of South Central Alabama, the factory represents the automaker's first plant in the U.S.
The 350,000 citizens of the Montgomery area are only now beginning to understand how Hyundai will change their community. Tens of thousands of Alabamans lined up earlier this year for a chance to land one of the 2,000 high-paying jobs the world's eighth-largest car company is bringing to the state.
The economic impact is staggering. Upon completion, the 2-million-sq.-ft. (185,800-sq.-m.) facility will produce 300,000 cars and trucks a year and generate up to $280 million a year in wages for 8,000 direct and indirect employees, according to a study by Auburn University Montgomery economist Keivan Deravi.
Earnings by Hyundai workers are expected to top $99 million annually, with another $181 million a year coming from jobs at suppliers and service firms created by Hyundai business. The average annual paycheck for a Hyundai employee is estimated at $49,400 -- twice the annual salary of the typical Montgomery worker.
Demand for these jobs is so hot that, within the first two and a half days, the state had received 5,500 requests for applications. By the time the application period expires, the state expects to process up to 50,000 requests.
How did a company headquartered in Seoul arrive at this destination? The answer can be summed up in one word: speed.
Yang-Soo Kim


Speed kills competition in any business. At Hyundai Motor Manufacturing Alabama (HMMA), speed drives every corporate decision. From site selection one year ago to job-one vehicle production in 2005, every aspect of Hyundai's Alabama plant has been scripted to follow a roadmap of fast-paced precision.
In a very detailed account of what drove Hyundai to Montgomery, HMMA President Yang-Soo Kim explained that locating the plant in Alabama was more than the result of shrewd negotiating and deal-making; it was essential for his company's efficiency.
"Hyundai is aiming to be one of the top five global auto companies by the end of this decade," said Kim. "By 2010, we plan to reach an annual production of 5 million cars and trucks, consisting of 3.5 million units in Korea and 1.5 million overseas."


Setting a New Standard

Visitors to HMMA quickly learn two truths about the way Hyundai conducts business: everyone at Hyundai maximizes efficiency at every opportunity; and everyone demands the highest possible quality.
Every square inch of the company's sparkling new headquarters at 7515 Halcyon Summit Drive is spotless. So is every Hyundai Sonata sedan and Santa Fe sport utility vehicle -- the two models set for assembly at the plant -- in the parking lot, and there are plenty of them.
Nowhere was this drive for efficiency more apparent than in the company's site selection. After considering about 60 U.S. sites, Hyundai reached a final decision in less than a year, thanks to considerable help from KPMG in Atlanta.
While Alabama's $252.8-million incentives package received the bulk of media attention, President Kim explained that incentives really were not as important as other factors.
"First, Alabama offered an excellent transportation system," he said. "The state of Alabama located an outstanding piece of property for Hyundai with easy access to a major highway, rail line and the port of Mobile."

In fact, most people involved in the project say that the 1,744-acre (706-hectare) tract at Interstate 65 and Teague Road in the Hope Hull area of Montgomery cinched the deal because the land was assembled -- unlike the runner-up site in Glendale, Ky.
Alabama Power Project Manager Ted Levi said he had never seen "a site that was just such a natural fit as this one in Hope Hull. It had all of the necessary infrastructure."
He knew Alabama's location would be the preferred choice once he and a colleague made "a stealth visit to Kentucky." After scouting out two different Kentucky locations that were being offered to Hyundai, Levi said he realized that officials there "hadn't done their homework. We had a 1,600-acre site that was ready to go. They had multi-ownership of their property."
"Second," said Kim in describing other factors, "the state and local government were pro-business and wanted to encourage a company like Hyundai with the kind of help that we needed to make the project a reality."
That help came from many sources: the governor's office; Alabama Development Office (ADO); Alabama Power; Economic Development Partnership of Alabama (EDPA); Alabama Industrial Development Training (AIDT); CSX Railroad; Alabama Department of Transportation; Alabama Department of Environmental Management; Montgomery Area Chamber of Commerce; the mayor's office; Montgomery County government; and many other local and state offices.
The City of Montgomery dispatched a coordinator to organize a "Family Support Program" to help 65 relocating Hyundai families. "The coordinator has arranged, guided and assisted our families with everything required for us to settle in," Kim said. "She has helped us with finding places to live, getting our children enrolled in schools, helping with attaining Social Security numbers and driver's licenses, as well as assisting us with medical information and language courses."
The EDPA translated its Building and Sites Database into Korean so that Hyundai suppliers could quickly locate business parks and other sites available for development in or close to Montgomery.
"Third, we saw a great local work force we knew would be committed to our long-term success," Kim said, "dedicated to hard work and with a willingness to continue to learn new and better ways of doing things. Quite simply, we found a great work ethic."
Every state, of course, boasts a great work ethic. But Hyundai did its homework. It quantified employee absenteeism and tardiness in every state it considered. Alabama's rates of absent and tardy workers were "very low when compared with those of other states," Kim said.
Hyundai demands high-quality labor because of its push to become a Global Top Five automaker. Today, it's the fourth-largest import auto company in the U.S., behind Nissan, Honda and Toyota. Total sales for 2002 set an all-time record for Hyundai in the U.S.: 375,119, up 8.3 percent from 2001.
The quality numbers are equally impressive, with both the midsize Sonata and Santa Fe SUV receiving industry and consumer accolades for safety and design.

Project Continues Apace

The same speed-and-efficiency standard that applied to the site search is being applied to construction. After breaking ground on April 16, 2002, construction began in November. Managing the project is Rust Constructors Inc. of Birmingham. Project architect and engineer is Arcadis Giffels of Southfield, Mich.
"As of today, pilings for the stamping shop, body shop and trim and final assembly area have been poured," Kim said on March 6, 2003. "Work is continuing as I speak on the foundations for those areas. Our state-of-the-art manufacturing facility will be completed by June 2004."
Following a nine-month test production period, "job-one" commercial production of Hyundai vehicles will begin in March 2005. Hyundai is building its factory so that multiple vehicle models can be built on each assembly line.
"Our new plant is designed to be equipped with flexible production lines so that it can produce different models simultaneously using the common conveyor," the HMMA president said.
All 1,600 production and maintenance hires must be finalized by fall. For that to happen, the state-funded AIDT must work quickly.
Steve Sewell, vice president of marketing and business information for EDPA, says that AIDT is the most important incentive Alabama has to offer.
"AIDT has been extremely important to the growth of the automotive industry in Alabama over the last 10 years," says Sewell. "A critical factor in Hyundai's decision was the presence of a proven training program. They saw that Alabama had a proven track record in delivering thousands of excellent workers for Mercedes-Benz, Honda and many other automotive firms throughout the state."
A key part of the Hyundai project is a state-funded, $7-million employee training center on site. Birmingham-based Gresham, Smith and Partners drew plans for the 70,000-sq.-ft. (6,503-sq.-m.) facility that will sit just west of the main 823,000-sq.-ft. (76,457-sq.-m.) assembly building.
On target for completion this summer, the training center will prepare local workers for automotive jobs with Hyundai and its main suppliers.
Ed Castile, director of the Montgomery-based AIDT, says Alabama's promise to manufacturing firms is simple: "If you come to our state, we will find the most qualified workers for you."
The training program costs neither Hyundai nor any of the applicants anything. It is entirely state-funded. Alabama has earmarked up to $54.8 million to train Hyundai plant workers.
"The Employment Service of Alabama is collecting the applications right now and sorting them out," Castile says. "They are being sorted according to objective criteria and according to a very exacting process as outlined by Hyundai."
AIDT will send some of its 114 full-time staff and 400 part-time trainers to Korea to learn the Hyundai manufacturing process. "They will come back and teach that process to the Alabama citizens who will work at the plant," said Castile. "We are learning every day that Hyundai is a very good company."


Negotiating Never Stops

Virtually every Alabama official, public or private, who worked on the Hyundai project echoes Castile's comments. Hyundai is so committed to efficiency and quality that it never stops seeking a better deal, say many of the members of the Alabama team.
"There were very tough negotiations all the way through," says Randy Cardoza, senior vice president of the Montgomery Area Chamber of Commerce. "The negotiations were very detailed, and they took place right up until the time of the announcement on the evening of April 1, 2002."
Always eager to drive a bargain, Hyundai executives continue to push the state for more cooperation. HMMA's Kim admitted as much when he said, "When Hyundai and the state of Alabama announced the selection of Montgomery as a project site, everybody was excited and had many expectations. Now, it is the time to deliberate on how to make Hyundai take root deeply in the soil of Alabama and grow up strong."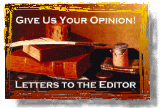 Kim hinted that, if things go well, a plant expansion could be in the future. "We should reward all of our customers and supporters with the state-of-the-art cars being produced in our Montgomery plant," he said. "If they are satisfied with our products, then we will consider further ways of contributing to this community."
That statement sounds like an open invitation to Alabama. Perhaps the sun hasn't set after all on Hyundai's willingness to wheel and deal.