Empires Big and Small
Scientists work at the University of Albany Center of Excellence in Nanoelectronics, soon to be home to an R&D center for International Sematech, a consortium of the world's major computer chip manufacturers.
anked by

Site Selection

as the third-best state in the nation in attracting new and expanded corporate facilities, New York is experiencing a resurgence across its business communities. Governor George Pataki's lower tax policies and investments in promoting high-tech, industrial, and transportation projects have tremendously helped the state recover from the devastating affects of September 11, 2001. The word is out that the Empire State has a pro-active business-friendly environment, reflected in its innovative incentive packages, pro-growth programs, and success-focused business policies. Because of this healthy environment – and despite the nation's challenging economic times – major businesses are finding it easier to open up new locations or expand their current operations in the Empire State. In fact, the state welcomed 812 locations or expansions in 2002.
New York has led the nation in cutting taxes, promoting economic growth, and creating jobs in the past eight years, according to Empire State Development, New York's leading economic development agency. And, according to the 2003-04 New York State Executive Budget, businesses will save $3 billion in 2003-2004 in business taxes alone and will benefit from further savings as multi-year tax reduction plans take effect.
According to New York State Electric and Gas (NYSEG), New York State cut taxes $29.1 billion between 1995 and 1999. NYSEG also reports that over 700,000 new private sector jobs have been created since 1995.
In addition to unprecedented tax cuts, the state's 71 Empire Zones (EZ) are considered one of New York's most effective tools for rejuvenating regional economies. Empire Zones offer special incentives to encourage economic development, job creation, and business expansion. A few of the host of EZ benefits include a credit for property taxes paid, a sales-tax exemption on the purchase of property or services used by the business, and a tax credit for business taxes paid.
IBM is certainly sold on the state's EZ program, and last year made its single largest capital investment ever – $2.5 billion to build the world's most advanced 300-mm semiconductor factory in East Fishkill. In other big business news, International Sematech, a consortium of the world's 12 major computer chip manufacturers, cited New York's distinction in chip research and development and its business-friendly environment as deciding factors to locate its next generation 300-mm computer chip research and development center at the University at Albany Center of Excellence in Nanoelectronics.
NYSEG also offers an Empire Zone Incentive – a reduction from the normal tariff rate for businesses locating in an EZ – in addition to Electric and Natural Gas Rate Incentives, Business Retention Incentives, and business development programs.
Here's a closer look at how business is growing across the state.

A City Reaching Out

Since 9/11, the focus of the New York City Economic Development Corporation (NYCEDC) has shifted. Through its Client Services Division, the organization now takes a more pro-active role.
"Now more than ever we are developing stronger relationships with our current companies and are working to attract new businesses to the city," remarks Barbara Basser-Bigio, who, as executive vice president of NYCEDC, oversees the Client Services Division. "We provide a single-point of contact for businesses. As their partners, we work with new and current businesses closely, attending industry meetings so we can better understand their regulatory or practical obstacles to doing business in New York City and we address those issues systematically."
Basser-Bigio cites how the Bloomberg administration and the NYCEDC is working with federal officials in Washington, D.C. to bring about a change in the federal tax code that would make occupancy in the World Trade Center area more attractive to foreign companies.
Deutsche Bank is committed to the city, and in December 2002, announced its plans to move its U.S. headquarters and 5,500 employees to Lower Manhattan. Similarly, the New York Board of Trade signed an historic lease agreement with the New York Mercantile Exchange to move into its building in the World Financial Center, bringing 3,200 jobs back into Lower Manhattan.

Long on Business Benefits

The Town of Islip on Long Island is home to an expanding business base, spurred by the growth of MacArthur Airport.
"We've experienced a good deal of growth in the Veteran's Highway corridor and we attribute much of that growth to increased activity at the airport," reports Bill Mannix, director of economic development for the Town of Islip. "Since Southwest Airlines located here in 1999, the number of passengers annually has increased to just under 2 million, up significantly from the 900,000 who flew through here prior to 1999. With Southwest's entrance into Islip, it opened up the entire country to business travel for Long Islanders."
Mannix cites the recent addition to Islip of Clin Trak, with 40,000 sq. ft. (3,716 sq. m.), and Atkins Nutritionals, which will be opening a 200,000-sq.-ft. (18,580-sq.-m.) world distribution center. What's more, the EZ in Central Islip has brought about the very successful adaptive re-use of an old 700-acre (283-hectare) psychiatric facility into a multi-use facility that includes a college campus, the country's second-largest federal court building, a state and county court complex, a minor league ballpark, a 100-acre (41-hectare) industrial park, a 32-acre (13-hectare) retail site, a 175,000-sq.-ft. (16,258-sq.-m.) office building, a proposed 150-room hotel, and over 1,000 units of housing.
Elsewhere in Long Island, the Town of Brookhaven offers EZ incentives, competitive land prices, a world-class labor pool, and well-trained economic development professionals who can assist new or current businesses in streamlining their relocations or expansions. Since 1980, the Town of Brookhaven Industrial Development Authority (IDA) has issued over $132 million in tax-exempt or taxable bonds on behalf of more than 50 companies looking to move to or expand in the area. This assistance has resulted in the direct creation of more than 4,500 jobs.

The Lush Hudson Valley

Comprised of Westchester, Putnam, Dutchess, Ulster, Sullivan, Orange, and Rockland Counties, and situated within a six-hour drive of 68 million U.S. and Canadian consumers, the seven-county region of the Hudson Valley is an ideal Northeast distribution point as it lies north of New York City and south of the Capital Region. The region also has the second largest concentration of Fortune 500 headquarters in New York.
The impressive list of tenants who call the Valley home includes IBM, Pepsico, Kraft General Foods, MasterCard International, Novartis, AT&T, Bayer, Hitachi America, Reader's Digest, and Texaco.
The Hudson Valley Regional Council (HVRC) was formed in 1977 as an intergovernmental organization that serves local government by addressing development issues that cross city, town, village, and county boundaries. The HVRC provides targeted communication, coordination, planning, legislative advocacy, economic development programs, and technical assistance to the seven regional counties.

Close Partners in Orange County

Within the Hudson Valley, the Orange County Partnership works closely with prospect companies to locate the most advantageous and cost-effective locations for corporate attractions and expansions, including possible placement in any of the county's 23 business parks.
Because of its close proximity to the Metropolitan New York area, Orange County has become a targeted location for back-office data security operations for the world's financial institutions. In the late 20th century the county's airport in Newburgh became the first privatized airport in the nation. National Express Group has brought the airport to a point where it can now grow into a strong regional airport offering commercial and cargo service throughout the country. Pockets of prime acreage, specifically designated for development, surround the airport. First Columbia Corp. is building the Hudson Valley World Trade Center in the county and Stewart Industrial Park is a flourishing commercial entity.

PARC Your Business in Plattsburgh

Ranked third in the country in Site Selection's "America's Top 100 Small Towns for New and Expanded Facilities in 2000-2002," Plattsburgh is home to PARC – the Plattsburgh Airbase Redevelopment Corporation which manages the development of the former Plattsburgh Air Force Base. PARC is a 5,000-acre (2,024-hectare) facility located adjacent to Lake Champlain, and its assets include some of the finest aviation and multi-modal facilities in the nation, plus millions of dollars in tools, furnishings, and equipment left behind when the Air Force closed the base in 1995. PARC leases space to more than 60 tenants.
"A few of our leading tenants include Bombardier, a premier rail and aerospace company; Pratt & Whitney, a world leader in the design, development, and manufacture of aircraft engines; and Westinghouse Airbrake Company, which designs and manufactures door and air conditioning systems for rail cars," notes Daniel Wieneke, president and CEO of PARC. "In addition to our EZ benefits and state-of-the-art telecommunications, PARC also offers the intangibles – a wonderful quality of life in upstate New York!"

Oswego on the Upswing

Oswego has much to brag about because of several expansions and significant investments into the region. Felix Schoeller Technical Papers, Inc. of Pulaski is investing $6 million to expand its digital imaging specialty papers manufacturing capabilities in the United States and adding 25 new jobs. Agrilink Foods invested over $750,000 and hired an additional 20 full-time employees for the production of a new frozen soup product line. In addition, Sonoco Flexible Packaging invested $1 million in new equipment to add "E-Beam" technology and reduce waste at its Fulton plant.
Operation Oswego County (OOC) has worked with businesses and state and local community partners since 1952. In fact, over the past 50 years, OOC has delivered over $2.2 billion in investments and has created or retained nearly 14,000 jobs.

Business is Booming in Buffalo Niagara

The Buffalo Niagara region has seen recent expansions in its strongest sectors: call center operations, life sciences, and as a worldwide visitor destination. As the region sheds its manufacturing image, other sectors have emerged to support Buffalo Niagara's economy. The region's colleges have been bolstering the call center and life sciences sectors, creating a highly-educated and skilled workforce.
Capital Management Services, a national financial services agency, has announced plans to increase its work force by more than 500 new employees within the next two years. In anticipation of this growth, Capital Management Services has moved a majority of its operations to the historic LCo Building at Exchange in downtown Buffalo.
On the scientific front, three major research institutions – Roswell Park Cancer Institute, Hauptman-Woodward Institute, and University at Buffalo – have announced three research buildings to be constructed over the next five years on the 100-acre (41-hectare) campus. The keystone to the project is the Buffalo Center of Excellence in Bioinformatics, which will bring the Buffalo Niagara region to the forefront of drug discovery and development. When completed, the projects will create over 500 research-related jobs.

Serving the Southern Tier

In the southern tier, Cummins Inc. – a global leader in designing, producing, and servicing engines, power generation equipment, and filters – will consolidate heavy-duty diesel engine assembly and test operations at its Jamestown Engine plant, creating 250 new manufacturing jobs in Western New York.
"When an internationally recognized company like Cummins Engine says 'yes' to investing in and creating hundreds of jobs in the Southern Tier, everyone wins," Marilyn Higgins, vice president of economic and community development at Niagara Mohawk, remarked in a State of New York press release. "Niagara Mohawk, a National Grid Company, is proud to be a part of the Governor's economic development team – a united team that can and will do whatever it takes to spur jobs and investment in New York State."

Bringing it All Together

The New York State Economic Development Council (NYSEDC) – the state's principal organization representing economic development professionals – works diligently with cities and counties across New York to promote business growth.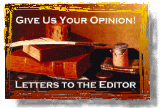 With over 700 members who are leaders in industrial development agencies, local development corporations, banks, utilities, chambers of commerce, and private corporations, NYSEDC lobbies state and federal government on issues affecting the state's business climate and economic development programs. NYSEDC also conducts educational and professional development programs for members to enhance their effectiveness as economic developers, and organizes business marketing programs to promote New York as a world-class business location.
So when looking for a new locale, search no further than the Empire State – it is diverse, rich with opportunities for growth and expansion, and ready to greet you with unique cost-saving programs and innovative tax incentives.