North Carolina's Three-Peat
Sets Benchmark
fter being named the No. 1 Business Climate in America in 2001 and 2002, North Carolina took proactive steps to ensure that its hard-earned title wouldn't leave the Tar Heel State.
Over the past 12 months, economic development leaders and lawmakers pushed through creative reforms designed to make North Carolina even more competitive.
The efforts paid off. Thanks to high marks across the board in the five categories used to evaluate the best business climates, North Carolina has once again been named the Best Business Climate in America by

Site Selection

.


Site Selection

's annual ranking is determined 50 percent by new plant performance and 50 percent by the results of an annual survey of corporate real estate executives.
The year's other big winner is Georgia, which claimed the top spot in that 2003 Executive Survey. The August survey posed this question to corporate real estate executives, all of whom are qualified subscribers to

Site Selection

magazine: "Based upon your experience, what are the top 10 state business climates, taking into consideration such factors as lack of red tape, financial assistance and government officials' cooperation?"

A total of 152 survey respondents – all senior-level decision-makers at prominent companies – gave a firm nod to Georgia as the No. 1 state, followed in order by North Carolina, Texas, Florida and Alabama.
That same geographical theme of Southeastern dominance carried over into the overall Business Climate Rankings, with Southeast states claiming seven of the top 10 spots.

No Rest for the Victor

Following a busy 2002 in which North Carolina passed the US$540-million Economic Stimulus and Job Creation Act, lawmakers in the Tar Heel State approved even more aggressive incentive and infrastructure packages in 2003.
The capstone of these landmark initiatives was North Carolina Moving Ahead, a $700-million transportation improvement bill.
But lawmakers didn't stop there. They extended the State Ports Credit for five years, approved multi-jurisdictional revenue sharing, extended the Qualified Business Venture Credit for three years, froze the unemployment tax rate, and enacted a Job Development Investment Grant incentive program to provide targeted incentives to businesses based on withholding taxes paid for new jobs.
The Job Development Investment Grant paid immediate dividends, fueling deals on projects such as

Infineon Technologies North America Corp.

(400 new jobs paying an average annual salary of $75,000);

R.H. Donnelley Corp.

headquarters (275 new jobs paying an average yearly wage of $63,000); and

General Dynamics Armament and Technical Products Inc.

(405 new jobs paying an average annual salary of $70,000). (See the story on the R.H. Donnelley relocation, also from November 2003.)
The $30-million corporate headquarters relocation of General Dynamics ATP from low-ranking Vermont to Charlotte represented a breakthrough deal for the state. Charlotte was selected from among 10 cities by GDAT, which will also establish a light manufacturing operation in the area by 2004.
"Attracting quality military industries is part of our economic development strategy," North Carolina Gov. Mike Easley said of the project, noting the state's leadership in military as well as corporate circles.
"We were very impressed with Gov. Easley's and [North Carolina Dept. of Commerce] Secretary Jim Fain's strong support of General Dynamics' efforts to bring new jobs to Mecklenburg County," said Linda Hudson, president of GDATP. "The central location on the eastern seaboard, access to a major airport, the affordable cost of living and competitive business incentives were major factors in the decision to move our company headquarters and light manufacturing to the Charlotte area."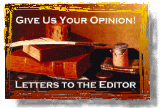 "This is really emblematic of the type of high-tech business activity we are generating in the Piedmont Crescent from Raleigh-Greensboro to Charlotte," says Jeff Edge, vice president of industrial development for the Charlotte Chamber of Commerce. "A lot of headquarters activity is taking place in the bigger cities in North Carolina, because business executives know that we are a very business-friendly state. Plus, North Carolina still has the lowest rate of unionization of workers in the entire country."
Positive signs in the high-tech and distribution sectors indicate that North Carolina may be well on its way to securing a fourth consecutive No. 1 ranking in the annual

Site Selection

Business Climate contest.