Microprocessor Makers
Seek Solid State
he global business scene is full of paradoxes. Here's one: The market's getting bigger, and the world is getting smaller. In the semiconductor industry, this yin-yang trend plays out in its own fashion. First, the wafers are getting bigger while the chips that come from them are getting smaller. Second, the plants that make them are getting bigger – while the number of companies that run them is, yes, getting smaller.
In fact,

Infineon Systems

chief Ulrich Schumacher told Financial Times in June that only five independent chipmakers would still be around within a few years, in addition to a few foundries with their own fabrication plants.
"The industry has a history of hyperbole," says Charles Wessner, program director of the National Research Council's Board on Science, Technology and Economic Policy. "But the trends of consolidation, because of rising capital costs, are real."
All of these trends are concurrent with the industry's emergence from a worldwide slump. Illustrating the slump is Intel, which spent $7.3 billion on plants and chipmaking equipment in 2001, $4.7 billion in 2002 and anticipates spending up to $3.9 billion in 2003. While the company had to unload 4,700 positions in 2002, it expects its work force to remain steady throughout the year.
But things are already turning around. The Semiconductor Industry Association predicts a 10-percent rise in sales in 2003. Nothing like its heyday, to be sure, but a healthy rebound nonetheless. And the world's two biggest chip makers,

Taiwan Semiconductor Manufacturing

(TSMC) and

United Microelectronics

(UMC), reported May 2003 revenues that were up by more than 10 percent over last year.
It is just that kind of Asian industry help that has U.S. semiconductor interests hustling.


Catching Up With the World

Pointing to the dearth of engineering students in the U.S. and the wealth of national programs in other countries to support the industry, a report published earlier this year by the National Research Council (NRC) of the National Academies says it's time to go back to school – not only to address the U.S. skills shortage, but to build new programs that involve government, university and industry collaboration.
Among the worldwide programs held up as examples by the report's authors are seven different projects in Japan, the US$680-million "Semiconductor 300" program in Germany, the Crolles I and II project in France and three European Union projects with estimated funding of $2.2 billion.
That very funding is at the core of international competitive issues that have spurred punitive tariffs and investigations. As a result of complaints to their respective governments by German chip maker

Infineon

and U.S. chip maker

Micron Technology

, both countries placed tariffs on imports of Hynix Semiconductor's dynamic random access memory chips (DRAMS) because of what the companies called unfair subsidies by the South Korean government. But in July, the European Commission announced it was investigating similar support shown to Infineon itself (through a subcontracting firm) by the Portuguese government, to the tune of $87 million for a DRAM plant expansion.
Nevertheless, a push in favor of more U.S. subsidy of the industry is being led by national elected officials like Sen. Joseph Lieberman, who called on the Bush administration in early June to do something to stop the flight of the industry, in the name of national security. His report, in agreement with the NRC's findings, states that the defense and intelligence community is coming to rely more and more on semiconductors and integrated circuits – hence the need to keep the industry's innovations on U.S. shores. Among the measures he calls for are active enforcement of trade rules, new tax incentives for U.S. investment and increased federal funding for R&D.
"I believe that a prompt, concerted effort by the defense and intelligence communities can reverse this trend of off-shore migration of manufacturing, research and design that is now under way and that will become essentially irreversible if no action is taken in the next few months," his white paper stated.
Spurred by several factors – not least competitive and national security concerns – several big-ticket projects have landed on U.S. soil. There is the still-young 300-mm IBM plant in East Fishkill, N.Y. There is the recently finalized $403-million R&D project by the Sematech consortium, also in New York. And then there are the two projects worth an estimated $3.5 billion landing in the state known for bigness.


Texas Instrumental to 'Extreme Innovation'

Texas was already clicking its collective heels over Toyota's decision to invest $800 million in a new plant in San Antonio. Now have come two more monumental decisions:

Samsung

will expand in Austin with a $500-million investment in its 8-inch fab, with roughly $400 million of that in new equipment. And

Texas Instruments

(TI) will build a new $3-billion, 300-mm (12-inch) chip fab in the Dallas suburb of Richardson.
Sandwiched between those deals was the passage by the Texas legislature of the $295-million Texas Enterprise Fund, championed by Gov. Rick Perry. In fact, it was the process of luring the Samsung project that helped Perry and his cohorts push the bill through final approval. Together, at full employment, the two projects will create some 1,300 jobs, 1,000 of them at TI.
"Texas and New York deserve a lot of credit because they have a vision of where they want their state to be," says the NRC's Wessner. "They're stepping up to the plate to make the investment to attract and retain these industries."
The TI project could be a model for the National Research Council's recommendations. Not only have company leaders decided to break from the China herd, but the bulk of state funding for the project will go toward the Erik Jonsson School of Engineering and Computer Science at the University of Texas at Dallas (UTD).
"An important factor in our site selection was finding a climate that encouraged advanced research and extreme innovation," said TI Chairman, president and CEO Tom Engibous in June. "The state's commitment to a large investment in the Jonsson School was important in our decision to locate a facility of this magnitude here in North Texas." The company just opened a 300-mm fab in Dallas in 2002, which is running at one-third capacity already. For the new project, Texas beat out New York, Virginia and Singapore.
The state is providing $85 million for use in buying land and building a new Jonsson School R&D center, which will be leased back to UTD. The Enterprise Fund will cough up $50 million toward the school's engineering and computer science programs. Over five years, the fund will contribute $300 million to the school.
"UTD is one of the places TI will recruit the best minds in engineering," said Engibous, even as he noted the current relative brainpower advantages of other locations on TI's short list. But heritage was on Texas' side: the Jonsson School was founded in 1961 by TI executives, and is named after one of them, John Erik Jonsson. Among a host of community leadership positions, Jonsson served for 31 years as president of the Dallas-based Excellence in Education Foundation. And besides, UTD already has the brainpower: it's one of only two colleges that offer major scholarships to chess players.
As for the "fab" fab site, TI already owns the land, and plans to break ground in 2005, beginning a very gradual construction process as it comes out of the industry-wide slump.
"Ultimately," Engibous said, "we hope this strategic partnership of academia, industry and government will be a catalyst for other companies to locate or expand in the region."
Certainly there are precedents for such follow-up investment: the cluster of companies that followed Intel's $500-million lead in 1998 in Costa Rica, for instance. Gene Toler, director of public relations for TSMC foundry subsidiary

WaferTech

, based in Camas, Wash., suggests that the potential for clustering is a strong motivator for facility growth in the industry.
"It was always the plan to consider building a second and even additional fabs at this location to obtain the benefits of the cluster concept," he says, although those plans are on hold for now. As for optimum conditions in a site, he says the checklist is a fairly short one.
"High on that list would be a good local pool of talent," he explains. "Second is reliable and reasonably priced electricity and natural gas. Good water in large quantities, with sewage facilities to discharge that. And then to a lesser degree the [transportation] infrastructure."


Tiny Target, Big Incentives

While various nations subsidize the industry in one way or another, cities and states are doing their own dance to make the chips fall their way.
In May 2003, the ubiquitous Infineon became the first company to benefit from a new North Carolina job grant program that pays cash incentives based on income taxes paid by a firm's employees. In this case, Infineon stands to see as much as $9.5 million – or 65 percent of employee income taxes paid – over 11 years, in return for investing around $8 million and hiring 400 people at its new corporate offices in Cary, outside Raleigh. During the life of the grant, the company is expected to increase state tax coffers by more than $10 million.

Follow the (Supplier) Money

As in traditional manufacturing, the most accurate harbingers can often be found in the work of an industry's supplier network and R&D infrastructure – especially in an industry that traditionally devotes up to 15 percent of revenues to R&D.
In the semiconductor business, such a sign might have been the late June acquisition by Air Products of the entire Electronic Chemicals business of Ashland Specialty Chemical, for approximately US$300 million. Offering everything from acids and solvents to tool assembly for fabs, the $200-million unit employs around 800 people at 14 sites around the world. Coincidentally, Air Products is based in Allentown, Pa., while one of the main plants for the fo rmer Ashland unit is in the fellow Lehigh Valley community of Easton. All in all, approximately 890,000 sq. ft. (82,681 sq. m.) of manufacturing space will accrue to Air Products' already significant portfolio.
"Over the past year, we have reinvested more than half a billion dollars in our growth platforms," said John P. Jones, chairman and CEO, Air Products, "and we will continue to look for similar opportunities that effectively blend our strengths and skills with our corporate strategy."
Gerald G. Ermentrout, vice president and general manager of Air Products' $1-billion Electronics Division, said the move makes sense in terms of enhancing process knowledge and innovation. It also complements the company's existing portfolio in both specialty material product lines and in geographic location, with an emphasis on growth in Asia. Air Products had previously made key acquisitions in Korea and Taiwan that supported its electronics growth platform.
In France's Cote d'Azur, California-based electronic design automation firm Synopsys is planning to grow its offices based on signals of an upturn in orders from regional multinational semiconductor firms. In Paris, the Infineon-IBM joint venture Altis Semiconductor is investing $192 million over the next four years in the establishment of an R&D center at the Corbeil Essonne technology campus, adding 150 jobs.


Northwest Florida, backed by the enormous Florida land holdings of the St. Joe Co., has certified five sites for semiconductor industry use: 250 acres (101 hectares) at the SouthWood development in Tallahassee; 352 acres (143 hectares) at Central Commerce Park in Escambia County (near Pensacola); any portion of a 1,570-acre (635-hectare) site in adjacent Santa Rosa County; 240 acres (97 hectares) in Wakulla County's Opportunity Park; and Okaloosa County, where the 250-acre (101-hectare) Shoal River Ranch site is part of an 11,000-acre (4,452-hectare) development split by I-10. This final parcel is adjacent to Eglin Air Force Base.
In Oklahoma City, developer Barry Tapp, known more for call center prowess, has been getting part of his 1,200-acre (486-hectare) mixed-used LandRun development shovel-ready for a microchip end user. Among the steps taken on the 118-acre (48-hectare) parcel have been utility preparation, zoning permits and assurance of proper water quality and disposal options.
As in the automotive industry, new incentives are sometimes designed with one primary project in mind. In May, at the same time the state continued to push efforts to retain or bring back aerospace activity with a purported $3.2 billion package aimed squarely at Boeing, lame-duck Washington Gov. Gary Locke signed into law a new package of tax breaks for semiconductor manufacturers. Requiring an investment of at least $1 billion over three years, the law affords the company property, sales, business and occupation tax exemptions.
The impetus for the new law is a potential $3.5-billion plant from TSMC subsidiary WaferTech in Camas, just across the Columbia River from Portland, Ore., where it already occupies 260 acres (105 hectares) and employs just under 1,00 people at its $1.2-billion facility. The facility is the only pure-play foundry in the U.S., exclusively performing contract manufacturing work for other firms. But overcapacity is putting the expansion plan on hold for now.
"Demand has improved, but it still has a way to go," says WaferTech's Gene Toler, citing the volatilility of the industry. When and if that decision comes, it will come from parent TSMC. But that's not to say the company doesn't appreciate the nods in the industry's direction from both state and federal officials.
"We certainly feel that this legislative package makes Washington more competitive," says Toler. "We hope that others in the industry will consider the state for site selection."
As for the concerns expressed by Sen. Lieberman and others, Toler concurs, but says, "we look at the competitive situation in a little broader perspective. The U.S. is losing its semiconductor jobs and many other manufacturing jobs overseas because we're not competitive. We hope that at some point in time the government will wake up and take some steps to help U.S. businesses be more competitive in the global economy."
"There's this myth that we'll be the design center," says Wessner. "But what happens is manufacturing pulls design, tools and equipment" activity as well, thus still functioning as the key economic driver it always has been.


Chinese Fabs Going Up

Security concerns notwithstanding, investment in semiconductor operations on the Chinese mainland and elsewhere in Asia continues unabated.
According to the NRC report, as of the end of 2002, two new foundries were operational, at least six were scheduled to be under construction by early 2003 and at least 11 more were planned. There are only 16 facilities in the U.S.
At least one major motivation for the move – just as in the automotive industry – is the domestic Chinese market. The NRC authors cite the value-added tax on Chinese-made chips of an effective 3 percent, while foreign-made chips are assessed a 17-percent tax. However, the authors state that investors currently building foundries in China anticipate an eventual VAT of 14 percent.
The punitive effect of the VAT is "more important than it seems," says Wessner. Looking at it as just one obstacle to overcome, he says, "is like saying 'Well, all they've done is put one hole in the balloon.'"
One of those expanding companies is Munich-based Infineon, which is collaborating with Shanghai's Semiconductor Manufacturing International Corp. on DRAM production. Building integrated circuit fabs in Shanghai are Malaysia's Ultimate Semiconductor ($420 million, 1,000 employees); Singapore's UTAC ($100 million); and Huson Technologies ($500 million).
Echoing the longstanding complaints of manufacturers of every stripe, the NRC's Wessner says a lack of attention to trade law enforcement is one reason the tide is now unstoppable.
"There has been such a focus on bringing China into the international trading system that it's easy to forget that the terms matter," he says.
It's not just the United States that has to adjust to the Chinese tide. But other nations seem to have jumped to a commanding lead. According to the Semiconductor Industry Association, chip sales in Japan rose 26 percent in May 2003 on a year-over-year basis. Sales were up 11.7 percent in the Asia Pacific and 9.3 percent in Europe, while sales in the Americas market declined by 6.7 percent.
Taiwan, long the nexus of semiconductor manufacturing, is recognizing the reality of the shift, and adjusting its tax incentives to focus on attracting the industry's R&D, training and headquarters facilities. Singapore wants to establish up to 20 fabs by 2005. And Japanese officials are aiming for a "national revival" in the field through their own consortia efforts, as they seek to have manufacturers standardize pro-cesses and consolidate operations for the good of the industry as a whole.
Keeping the industry whole – whether arising from patriotism or capitalism – will be a major motivator behind chip projects for the foreseeable future. And Charles Wessner says that the time for studies is over.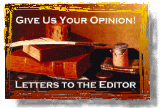 "Waiting is fatal," he says of the need to catch up in the U.S. He feels that it's time to "get past the whining" about a level playing field, because there is no such thing.
"We're looking for a rules-based process," he says, "and the other countries are looking for favorable national outcomes. We have to take constructive measures to create an environment that's conducive to investment."