ennis Cuneo may be one of the most sought-after site seekers in the world. But enter "Cuneo" in a search engine, and you're likely to read a lot about a province in northern Italy or an Arizona feng shui master before you find any trace of the Senior Vice President of Toyota Motor Manufacturing North America (TMMNA), who also serves as Senior Vice President of Toyota Motor North America in New York City, the parent company of all Toyota North American affiliates.
That's how he likes it. After all, he's a lot more interested in V8 engines than search engines. And his job – scouting out the best locations for Toyota operations – requires, shall we say, a certain amount of recognition avoidance.
Industrial site selection represents just a portion of Cuneo's duties, but his Japan-based parent company continues to reap the benefits of his integrative work: In the first half of 2003, the company's sales topped 1 million units in the U.S. market for the first time, and even the capital required for all its new facility investments did little to disturb a global operating profit during that period of some US$7 billion.
"In order to sell more vehicles in North America, we will manufacture them in North America," said Toyota senior managing director Yasuhito Yamauchi at the Nov. 3, 2003, groundbreaking for subsidiary Bodine Aluminum's new $100-million plant in Jackson, Tenn.
By 2006, Toyota will have the capacity to build 1.66 million cars and trucks a year and 1.29 million engines on the continent, lending credibility to its frequent claim to operating like a domestic company. Another clue? Its market capitalization is greater than the Big Three put together. And then there are its 34,000 North American employees, won over to the spirit of kaizen.
On November 5, 2003 – the very day that TMMNA was announcing a $15.6-million R&D investment at its Erlanger, Ky., headquarters, Cuneo spoke with Site Selection Managing Editor Adam Bruns about the nature of his job and of his company's approach to siting and operating plants.


Site Selection:

You are the public face for all Toyota locations and expansions. How does your department work internally?


Dennis Cuneo:

We don't have a corporate real estate department per se. We have production, engineering and facilities. When we look at an assembly plant decision, we bring together all the related disciplines. So we look at HR, which takes a look at the worker characteristics of the site. We bring in logistics, which looks at inbound and outbound logistics. Of course you have the finance staff, looking at the cost of the site. Facilities will look to see if the site's buildable, and what we need in terms of infrastructure. The legal department, because it will have to negotiate the agreements to purchase the land and the incentive deals.

DENNIS C. CUNEO

TITLES: Senior Vice President of Toyota Motor Manufacturing, North America (TMMNA); Senior Vice President with Toyota Motor North America in New York City, the parent company of all of Toyota's North American affiliates, including TMMNA.

RESPONSIBILITIES: Oversight of Toyota's manufacturing operations in North America, which include 10 plants in the U.S., Canada and Mexico.

BACKGROUND: Prior to signing on with Toyota in 1982, Cuneo was a trial attorney in the Antitrust Division of the U. S. Department of Justice, and then with the Washington, D.C., law firm of Arent, Fox, Kintner, Plotkin & Kahn. Part of the management team that started up NUMMI, the Toyota- GM joint venture located in the San Francisco Bay Area, Cuneo has been part of every aspect of the company's operations on the continent since, including the 1996 reorganization that landed its headquarters in Erlanger, Kentucky. He sits on boards of the Greater Cincinnati Chamber of Commerce, the Fine Arts Fund of Cincinnati, and the National Underground Railroad & Freedom Center. He also serves as chairman of the Cincinnati Branch of the Federal Reserve. He and his wife Bonnie have three children.


So we put together a virtual team, and that virtual team sees the project through to completion, then disbands or goes on to another project. We've had up to 30 or 40 people [on that team].
Until a few years ago, Toyota in Japan used to lead these efforts. It's only been in the past several years we've really taken the lead in trying to find the appropriate sites. Japan still has to approve the site we ultimately recommend or select, but we initiate the process now.

SS: How did you come to practice this profession?
Cuneo: A lot of site selection is negotiating with local officials, and I've done a lot of that over my lifetime. For example, when we went through this recent site selection in Texas, I went down there and met with the Governor and the Speaker of the House to get them excited about the project, because I think in the beginning they didn't know how serious we were. Texas hadn't competed for an assembly plant for a number of years. Part of my job was to get Texas interested in this project so they could make a competitive bid.

SS: One of the things you mentioned in your speech at the Southern Economic Development Council's automotive conference in Nashville last summer was that you look at the regulatory climate, but you also look at the justice system. Could you expand on why that's such a crucial consideration?
Cuneo: I'm not going to name which ones they are, but some states have reputations of being litigation mills. If you get sued in a particular venue, and you're a corporation, chances are it's going to be a heavy judgment levied against you. That is a significant disincentive, and it is one of the factors you look at in making the decision. States are aware of that, and in the states that have those reputations, some have passed laws or are taking steps to try to change that.

SS: Tennessee Governor Phil Bredesen told me you had noted the seamless transition between administrations as you proceeded on the Bodine deal. After the election of Ernie Fletcher, do you anticipate that same seamlessness in Kentucky? What typically occurs when a new administration comes into a state where you have operations?
Cuneo: First of all, I definitely anticipate that in Kentucky. In fact, Kentucky's economic development cabinet is really separate from the governor's office. Gene Strong heads that and I assume will continue to head that. I think the governor may appoint one or two of the board members, but that's basically a semi-autonomous board, and I think that's a good system.
There have been some other states in which there has been a change in administration and we've noticed some changes, but I can't say anything major. I can think of one significant exception, when it went from a pro-business to a not-very-pro-business climate, but in general it hasn't been a big issue for us. We've found that administrations tend to honor the previous commitments that have been made.

SS: Without naming names, describe a few of the more outlandish things economic developers or other officials have done to curry your favor.
Cuneo: Somebody was going to offer us naming rights to a sports stadium for a much-reduced price. That's probably the most outlandish. One of the biggest goofs was when we were on a four- or five-city tour. We got in late in the evening, and we told economic officials, "Please, don't meet us at the hotel and don't give us any gifts." About 11:15 at night, when most of us were in bed, the bellhop was knocking on doors and waking us up and giving us some gifts from the economic development agency (laughter). It was not very productive. But we tried not to hold that against them.
In dealing with our company, there is a tendency to think, "We have to go to Japan." But what happens is officials go to Japan, and then they're just referred back to us. We're a very courteous company and we meet with everybody, but to say it helps somebody's cause ... I don't think it does.

SS: Over the past year or so, many states have inserted provisions to either keep tabs on companies or make all dealings with companies a matter of public record. Do those states get crossed off your list right away?
Cuneo: I wouldn't say they necessarily get crossed off, but it's one of the factors you look at. Our feeling about this is, if you look at our history, we're pretty good at keeping our commitments. If you're going to use clawbacks, put them in up front. Don't put them in at the last minute, when you think you have a deal and all of a sudden the lawyers get involved with all these clawbacks nobody talked about.
The problem with clawbacks is it's almost like a regulatory agency. You have somebody come in, you have the audits, and so forth. It's just another bureaucracy to deal with. But I understand why states sometimes use them – with some companies you're not sure of their history and can't test their track record.

SS: Many states have also authorized quick-action funds to be used in closing big deals. Will that help people like you in the negotiation process, so that you don't have to wait for legislative action?
Cuneo: Yes. The thing we all dread is having the thing go to the state legislature and a drawn-out political process, because there's never a certainty to that.

SS: Tell me about the supplier park in Tijuana and the potential supplier park in San Antonio. What are some unique aspects of those developments?
Cuneo: The one in San Antonio is still under consideration – it's not a done deal yet. But what you typically would do is put on that site suppliers where logistics cost is a significant part of getting the part to you – things like seats, tire and wheel assembly, things like that. The advantage, with our just-in-time system, is you have the supplier right next door, so there's absolutely no inventory. It's complicated – who owns the land, who owns the buildings, are you going to build the building or is the supplier going to build the building, who's responsible for the environmental permitting? You have to work through all those issues.

SS: While the Big Three have pulled back or pulled out of expansion plans in Canada, Toyota has gone full speed ahead with the Lexus production expansion in Cambridge. Describe the positive changes you've seen in the Canadian business climate during your tenure.
Cuneo: For our operation in Cambridge, it's been a very positive atmosphere. That's what's led to the expansion. We've had a good working relationship with the provincial and federal governments. The plant up there is very efficient, produces very high quality, and for us it's been a very good enterprise. Why do you think the Big Three are pulling out of Canada?

SS: When Chrysler backed off the Windsor project, it seemed like, to a lot of people, Canada was slow to even dabble in the incentives game.
Cuneo: Yes, in general, the Canadian government hasn't kept up with the States in terms of incentives. Incentives are an issue. But you know, they're one issue in site selection. We don't think they're the driving issue. You have to look at your overall operating costs over a period of years.

SS: So many decisions seem to hinge on at least temporary collaboration among railroads. Have you found this to be easier or harder to obtain during your time in this business?
Cuneo: Working with the railroads hasn't gotten any easier. Without the threat of a rail district, I doubt that we would have gotten dual access in Texas

SS: You have spoken of being approached by an alliance between a U.S. state and a Mexican state, and of how the cross-border idea has merit. What specifics give it merit?
Cuneo: When they come in, they say, "If you want to put your assembly plant on the American side, we'll work with the Mexican side to make sure we can get the parts across the border," or vice versa. We didn't get into great detail, but I guess the incentive package that would be offered is one.
Let's say it's between two states. Even if you put an assembly plant in one state, you always realize there are going to be adjacent states that are going to get some of the supply base. If those two states are working together, they probably can come up with a better deal than one working alone.
I think now – with the way these assembly projects are going, and with the incentives getting very high – you have to question, especially in the smaller states, whether it's worthwhile for them to fund all of the incentives themselves. You have one state that brings in the assembly plant and funds the incentives, and then you have other states that get the supplier spin-off and haven't had to put up the incentives.




"We continuously
challenge ourselves
to make the
next project cheaper
and more efficient."


We had two states that bordered each other that were thinking of putting together a joint bid for one of our projects. It never happened, but it was an intriguing thought. The site they had in mind would have straddled both states.

SS: In the case of the Mexican plant, you're increasing capacity and shortening the timeline at the same time. What factors have enabled you to accomplish this?
Cuneo: With each plant we build, we gain more experience, and with the concept called kaizen, or continuous improvement, we always try to improve on what we did previously. In essence, we learn from our successes and from our mistakes. And we continuously challenge ourselves to make the next project cheaper and more efficient.

SS: Some states have spoken of declaring an incentives truce. Do you think it's possible?
Cuneo: I think it has to be worked out at the federal level. It's like free agency in baseball. The reason states go after assembly plants is they are the single largest economic engine you can think of, and they do put a big jolt into an economy in a state like Mississippi or a place like San Antonio. Everybody realizes that and they go after them.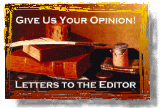 I'll tell you what happens. States get their first assembly plant, and they offer the biggest incentives package, and for the second and third it's less, and they start to focus more on the benefits of doing business in the state and on the supply base. Tennessee has been an excellent example – they've taken two assembly plants, Saturn and Nissan, and then built a supply base. Kentucky has done the same thing, and they built a supply base, which is growing dramatically.