'Globalization' Works Both Ways
wo independent sources of foreign direct investment intelligence essentially concur where business expansion and relocation in 2003 is concerned. Both Conway Data's New Plant database, which has tracked such activity for 40 years, and IBM Business Consulting Services-Plant Location International's (IBM-PLI) GILD (Global Investment Location Database) make the same case: Corporations are not shutting factories in the United States and opening new ones in Asia at the rate so-called globalization detractors would have us think.

In fact, the U.S. was the top receiver of global foreign investment in 2003, followed by China and India, according to GILD. And the U.S. remains a top country for manufacturing investment, with a first-place ranking in the automotive, pharmaceuticals and chemical industries.
China is first in electronics, but even there the U.S. ranks fourth. Regional headquarters, too, played a role in the U.S. garnering such a share of the investment pie. The U.S., Switzerland, the United Kingdom and Ireland received the most such projects in 2003.

In the breakdown of New Plant numbers by capital investment, metals, liquid crystals and liquid fuel attracted their share of cash flow. Three aluminum plants -- two in Canada and one in South Africa -- were among the leaders in investment. The two gas-to-liquid (GTL) complexes being planned by Shell and by Sasol in the Ras Laffan Industrial City in Qatar total almost $5 billion in investment. The Shell project -- reported on in Executive Online Editor Jack Lyne's SiteNet Dispatch for the week of Feb. 2, 2004 -- will churn out some 140,000 barrels a day of GTL products. Growth in this arena mirrors recent growth in the liquid natural gas sector, in terms of both the fuel's use and in facilities built to accommoaccommodate that use.


In terms of size, logistics facilities loomed large. Fourteen of the top 20 in this category were in Europe, perhaps an indication of ongoing preparations for the new batch of EU accession countries set to take their places at the table in May 2004.
However, not all the big facilities were way stations. Among the investments were five automotive plants (all in different countries) and two cosmetics plants (

Mary Kay

in China,

Avon

in Russia).
The emergence of Eastern Europe could certainly be seen in the job generation chart, where four of the top projects are from that region, including the top two, both in Slovakia. For sheer job generation, the automotive and services sectors were neck and neck internationally.
But the top two services projects were not, as one might expect, in India, but in Australia, where

General Electric

and

Computershare

are establishing major operations.
Of the roughly 11,000 cross-border projects tracked by GILD in 2003, more than 1,600 came to the United States. These created more than 180,000 jobs, more than India and China, which benefited from nearly 180,000 and 140,000 new jobs respectively. The success of emerging markets in capturing foreign direct investment should not be ignored.
"The results from 2003 from IBM-PLI's database show that cross-border investments are still increasing, with a wider range of countries playing a significant role, especially developing and emerging markets," says Roel Spee, longtime director at IBM-PLI. "Western Europe and North America are facing strong competition from these emerging markets, however they still manage to attract a significant portion of these investments, in particular when it comes to higher-value-added investments and activities or market-driven investments."
The New Plant database numbers tracked by Site Selection publisher Conway Data are just as telling. Of the 250 largest 2003 projects based on capital investment, 170, or 68 percent, were in the U.S.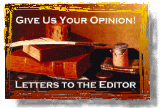 Asia, including Australia, garnered the next largest number with 32 of the 250, or 13 percent. Next was Europe (12 percent), followed by Latin America (3 percent) and Canada and Africa/Middle East, each at 2 percent.
If the trends illustrated here are any indication, it seems globalization works both ways.
For New Plant database subscription information, contact Julie Clarke at julie.clarke@conway.com. For information on GILD or IBM-PLI, visit www.ibm.com/bcs/pli.