TI's Texas Two-Step
ALLAS, Texas – When Texas Instruments opened the world's most modern semiconductor manufacturing plant in Dallas in 2001, no one knew that this facility would become the first choreographed move in a unique "Texas Two-Step."
On June 30, 2003, that's exactly what happened when TI announced that it would build yet another 300-millimeter wafer fab just north of the existing facility in the nearby suburb of Richardson.
The US$3-billion project – the largest capital investment in the history of Texas – is expected to break ground in 2005 and employ 1,000 workers upon full production. How Texas beat out China and other low-cost locations for this prized factory is a story in unusual corporate strategy and public-private partnerships. The lessons could be far-reaching in an era of increased global outsourcing of U.S. manufacturing jobs.
By staying home and locating the plant in the Greater Dallas area, TI sent a message that American manufacturing is far from dead. TI bankrolled its high-stakes gambit on a belief that the innovation coming out of Texas labs and universities will drive increased demand in the global chip market.
The big news is that TI is repeating a huge investment decision. In 2001, the 74-year-old company headquartered in Dallas opened a 300-millimeter Dallas-area fab known as DMOS 6. Many industry experts thought that, if and when TI should decide to build again, it would locate its next fab in China, Korea or Mexico – locations already selected by TI for its sensor-manufacturing business. In the end, TI went against conventional wisdom by locating DMOS 7 right in its own backyard.
What the decision means for the Dallas area and the rest of Texas is a huge high-tech manufacturing boost at a time when many states are losing such jobs to the Far East. In addition to the direct $3-billion capital investment and 1,000 high-wage jobs at the Richardson plant (where the annual payroll will top $45 million), the project means a windfall for Texas. According to an economic impact study by The Perryman Group in Waco, Texas, the plant will result in a cumulative $14.5-billion stimulus for Texas and the creation of 88,135 permanent jobs.
Upon project maturity, the stabilized yearly increase in state revenues will amount to $360 million. Given that the state pumped in $135 million in incentives, The Perryman Group estimates that the state breaks even on its investment in just over 39 months.
More importantly, the study notes, the project positions Texas to become a world leader in such fields as nanotechnology and advanced materials. "In short, the TI 300-millimeter wafer plant represents an outstanding mechanism to locate an important manufacturing enterprise in a dynamic region of Texas while supporting academic excellence in a synergistic manner," the study concludes. "It is a catalyst to future business expansion and job creation that is critical to the long-term outlook for the state."
Richardson Mayor Gary Slagel was especially pleased with the news. "We are thrilled about what this investment will mean to Richardson and our partners – UTD [University of Texas at Dallas], Collin County, the Plano Independent School District and the Collin County Community College District," he said. "This announcement will bring jobs, an emphasis on education and research, a single investment perhaps larger than any the state has seen, and a renewed confidence in the outlook for our regional economy."

Partners, Pupils Swayed Final Site Selection

Lewis McMahan, vice president of worldwide facilities for TI, tells

Site Selection

that a complex process led to the location of the new fab in Richardson. TI executives from manufacturing, facilities, public affairs, tax and human resources divisions all participated on the site selection team.
While TI Chairman, President and CEO Tom Engibous made the final decision, consultants Robert Leak and Bob Goforth provided crucial support, said McMahan.
"Incentives from community partners, willingness of the state to provide funds to University of Texas at Dallas, and proximity to our headquarters" were the most critical site selection factors, McMahan says.
The presence of UT-Dallas, in fact, may have been the most critical. TI officials want UTD to become a Research I institution, something that will happen thanks to this deal.
"In considering Richardson, TI asked the state to make a significant commitment to the engineering school at UTD," says Engibous. "State leaders stepped up to the challenge like never before. They are devoting $300 million in public and private funds, over five years, for the Erik Jonsson School of Engineering and Computer Science." The Jonsson School is named for one of TI's three founders and extends the company's connection to the university, which was founded by TI executives in 1961.
UTD provides critical work-force support to TI. The school ranks first nationally in the number of master's degrees awarded in computer science, ninth in the number of bachelor's degrees in computer science, 15th in master's degrees in computer engi neering, and fourth in computer science degrees awarded to women. In the fall of 2001, UTD became the first university in the U.S. to have an accredited bachelor of science degree in telecommunications engineering. UTD has set a goal of having its Jonsson School ranked among the top 50 engineering schools in the nation in five years.
Despite the presence and role of UTD, it was far from a foregone conclusion that TI would build yet again in Dallas. Engibous makes it clear that locations in China competed intensely for the project. Three other unnamed locations in the U.S. also competed for the plant.
"From my vantage point at TI – and I get this every day from all around the world – I can tell you that Texas faces stiff global competition for jobs and brainpower," Engibous says. "Yet Texas has a lot to offer. And when Texans cooperate and work together, big things happen."
The public-private partnerships in Texas, he adds, were pivotal to getting the deal done. "Perhaps the most encouraging and surprising aspect of this announcement is how many different people – from many different entities – came together and played vital roles in making the project happen," the CEO says. "This kind of broad collaboration is how Texas will win as a state, and how the Metroplex will win as a region."

Plant Would Cover 25 Football Fields

While the exact timing of fab construction still isn't known – and will be determined largely by global demand for new chips – what is known is that it's not easy, or cheap, to build a 300-millimeter wafer fab.
The costs are enormous and the infrastructure is immense. To build DMOS 6, it took enough concrete to build 14 miles (23 km.) of road, five months of design and 12 months of construction, enough water to fill 65 swimming pools every day, enough lights to illuminate 140 tennis courts, enough reinforced steel to build 4,000 cars, and 1.1 million sq. ft. (102,190 sq. m.) of space – the equivalent of 25 football fields.


The facility requires the same cooling capacity and electricity as 3,000 homes in Texas, enough compressed air to fill 2,500 party balloons every minute, enough electrical wire to stretch from Dallas to Oklahoma City, and enough ultra-clean pipe to go from Hamilton Park to the Red River.
That is no small investment, and TI is no stranger to risk-taking. The company was founded in 1930 as Geophysical Science, the first independent contractor specializing in the reflection seismograph method of geophysical exploration. The company was incorporated in New Jersey and built its equipment in a lab in Newark, but placed its corporate headquarters in Dallas. In December 1951, the company's name was changed to Texas Instruments, and in October 1953, the firm was first listed on the New York Stock Exchange as TXN.
Today, the company has 21 million sq. ft. (1,950,900 sq. m.) of space in facilities in more than 25 countries and more than 34,100 employees worldwide. Of the 20,300 TI workers in the Americas, about 12,800 are based in Texas.
At the time the company announced DMOS 7, many analysts thought it was premature. But the company has since proven the skeptics wrong by posting banner financial results. On Jan. 26, 2004, TI reported that fourth quarter 2003 revenue of $2.77 billion was up 9 percent from the previous quarter and 29 percent from the same period one year earlier. TI attributed the revenue increase to robust growth across virtually all of the company's semiconductor product lines.
For the year, TI revenue was $9.834 billion, up 17 percent from 2002 due largely to growth in semiconductor demand for Digital Signal Processors (DSPs) across the wireless, digital consumer and broadband markets. The results marked a dramatic turnaround from a year ago, as the company reported fourth-quarter net income for 2003 of $512 million, or 29 cents a share, compared with a year-ago loss of $589 million.
"When compared to competitors, I believe TI's performance for the quarter and for the year will show that this growth is due to both a broad recovery in the market and to gains in market share," Engibous said. "Manufacturing capacity and demand are more in balance today than at any time in the last three years, resulting in an encouraging outlook for revenue and profits in the year ahead."
Those results must come as encouraging news to state and local leaders who anticipate a 2005 groundbreaking for DMOS 7.
Bill Sproull, vice president of economic development for the Greater Dallas Chamber of Commerce, tells

Site Selection

that the fab has already progressed to the design and engineering stage.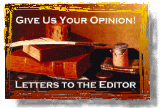 McMahan estimates that once construction begins, most likely in the fourth quarter of 2005, the facility will take 12 to 14 months to build.
Sproull is also looking forward to what this project will mean for his region. "Every single taxing jurisdiction in the area makes money on this," he says, "and we know that a fab must retool every seven years."
Stay tuned. By 2010, TI may be doing the Texas Three-Step.